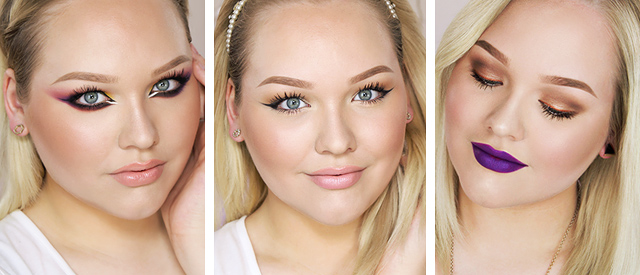 Check out the tutorials for these looks here, here and here.

As I was dabbing some Urban Decay Naked 3 — Trick onto my lids, I was wondering: What were you wearing this weekend? Better yet, what is your most favorite look to wear on the weekends?
Me? I'm all about that soft smokey eyes with a dash of shimmer on the lids and nude lips craze. Or a good winged liner! — that usually gives me good weekend vibes… if I'm actually wearing makeup, that is. Yup, that's right! On weekends, I'm like: Nope. Not happening — Bye makeup, Hello fresh face!
How about you? What's your favorite weekend look? Do you go all out and choose smokey and intense, or is a soft winged eyeliner more your thing? Share in the comments below!
❥ Nikkie
@nikkietutorials