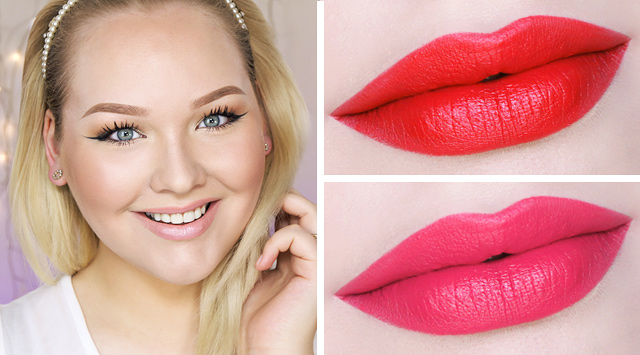 Check out the tutorial for this look here.
When it comes to lipstick, the possibilities are endless. Nowadays there are so many shades, textures and finishes on the market, there's a perfect match for everybody! But often I get asked:
When it comes to lips, are you going for nude or color?

Although I may love busting out the craziest, brightest colors for my videos. On a daily basis I'm a nude at heart. A MAC Lipstick in "Hue" at heart to be exact. No really, in my opinion that's the most flattering nude for almost all skin tones!
What also contributes to my love for nude lips, is that my natural lip color is very, very pigmented. It's like I'm wearing a softly blotted, red lipstick day in, day out. So whenever I get the option to go for a lighter feel, I'm more than happy to see my mouth dressed in nude for a bit.
How about you? Are you a nude or colored lip lover? What is your favorite nude lipstick? And what is your favorite colored lipstick? Share in the comments below!
❥ Nikkie
@nikkietutorials