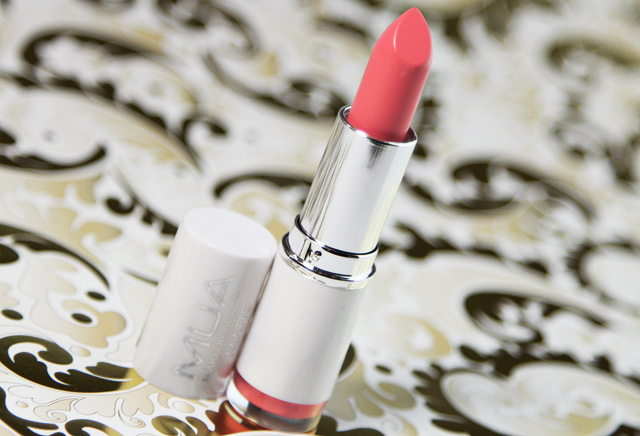 The hearts of Dutch beauty lovers skipped a beat when it was confirmed that bargain-brand MUA was making its way to The Netherlands. Last week the brand finally hit selected Dutch drugstores and has been creating some serious buzz ever since.
I received a couple of fun products to try out, and as the lipstick lover that I am, I decided to get to know this brand a little better, by reviewing one of their Matte Lipsticks first. Gotten curious? Click for more!
The MUA Matte Lipsticks come in a shiny White plastic case and Silver detailing. Although it looks chic and pretty, I don't find it to be very sturdy or strong. In fact, the cap didn't seem to hold on for dear life, or whatsoever. With just the slightest bump, the cap will loosen and fall off.
What immediately caught my attention was the bottom of the lipstick. Doesn't it look an awful lot like the NYX lipsticks? The exact same lipsticks that my friend Miranda and I made a huge fail with back in 2011? I started pulling at the colored bottom and there it was, a little cup with the lipstick color inside of it. But, was it rubber, or actual lipstick?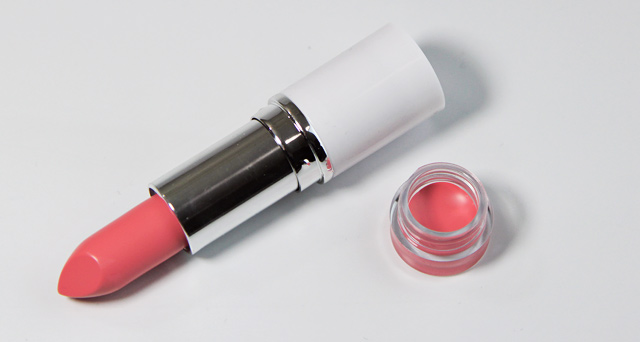 Well, my friends, I'm excited to share that the bottom of these MUA lipsticks do contain actual lipstick! No rubber for MUA! No more huge fails for Nikkie and Miranda, haha.
I'd describe Peachy Keen as a vibrant Salmon-y/Peach with subtle sheen. I love soft, almost pastel looking shades like this for Spring and Summer. However, formula-wise I'm not that impressed. What surprised me is that this lipstick has very little pigment. For the swatch on the back of my hand, I needed at least 4-5 swipes before I had an opaque finish, which worried me for the actual lip application.
And my suspicions were right. Peachy Keen is hard to work with as it kinda smears itself out on the lips. Once you have your first layer applied, the second layer will really move things and leave marks and smudges of natural-lip peeking through. It also settles into lines very quickly, making the lipstick look a little yucky.
Once on and ready to go, I got around 2 hours of wear out of it. I also found Peachy Keen to be a little drying, as my lips definitely were in need of a lip balm after wearing it.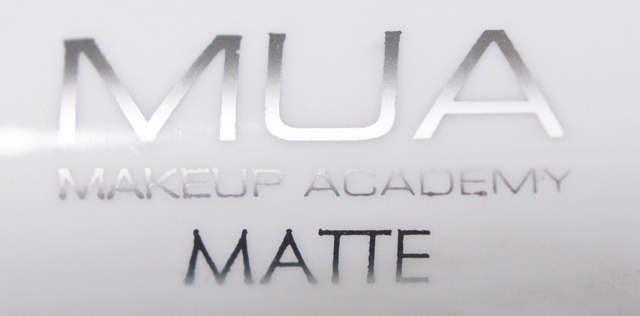 THE VERDICT
I'm afraid this is not a good start for MUA and me. I was super excited for the brand to launch, but after this lipstick I don't know where my feelings lie. I absolutely love the color, and think the packaging is pretty cute. MUA definitely deserves some points for that extra lipstick in the bottom. But application and formula wise it's a little bit of a miss for me. I do think it'll be great to mix in with other lipsticks, to just add a tiny dash of Peach, but other than that, this lipstick is not doing it for me.

MUA is now available at selected Kruidvat drugstores through The Netherlands.