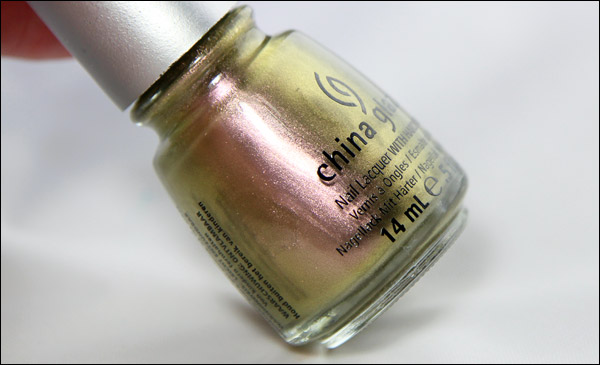 China Glaze recently came out with a new collection called "New Bohemian".
"Jaw-dropping, duo-chromed beauties" is what they should've called it, in my opinion.
This collection is like Chanel's "Peridot", but more colors, cheaper and even -yes I'll say it- a bit better!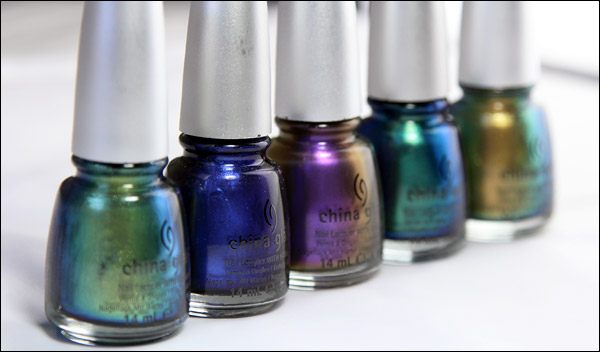 There are stunning colors in this collection. And still, when I got my package from China Glaze..
"Swanky Silk" caught my attention the least. "…Hmm a weird chartreuse, gold chrome with pink duo-chrome in it…..Nah…."
Somehow it just didn't ooze WAUW to me. But boy, oh boy, was I wrong!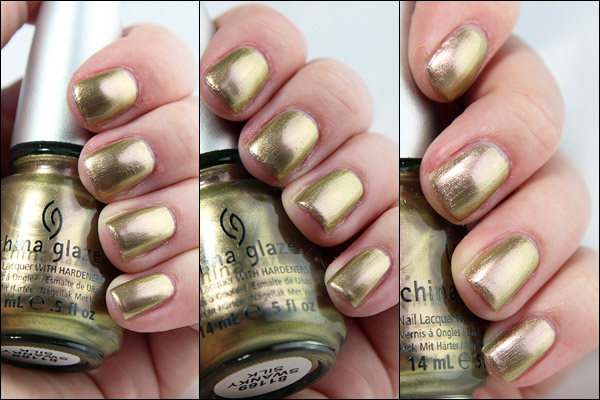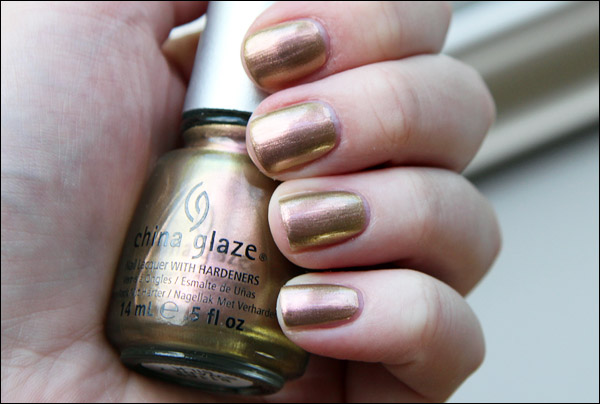 "Swanky Silk" is something I've never, ever seen before.
I'd describe it as a Gold/Chartreuse chrome color with a Lilac/Baby Pink duo-chrome.
The way this color shifts from a simple chrome gold to this baby pink jewel, is mesmerizing. It makes you look at your nails 70% of your day.
I needed 2 coats, and application was as easy as ever. But it's China Glaze, I didn't expect anything else.
China Glaze nail polishes are available through salons and professional beauty supply stores worldwide.