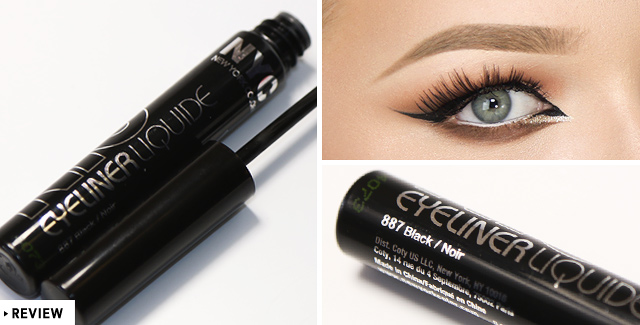 Who remembers the good old days of creating your most stunning look yet, using the Coastal Scents 88 palette, finishing your base off with that iconic kabuki powder brush. And, giving your nails an unique design using the Konad plates? — The old school days.
I recently purchased NYC's Liquid Eyeliner in Black, because of all the times Chrisspy and Desi Perkins used it in their videos. The classic brush eyeliner tip with actual, movable hairs, brought me back to the old days. Let's take a closer look at this gem, shall we?
The NYC Liquid Eyeliner in 887 – Black ($2.99 U.S./€2,79 EUR for 0.17 fl. oz./5 ml) is part of NYC's permanent line. It comes packaged in a sleek black tube. The formula isn't too thick, nor too thin. It's nice and fluidy, but doesn't run all over the place. I do wipe excess off on the sides of the inside for the perfect amount of product. The liner dries a matte finish—but nowhere near as matte as the Catrice Dating Joe Black—and unfortunately is non-waterproof. It may be non-waterproof, but I still find this one stays on like a rock. It survives a good 6-8 hours on me, with minimal fading on the inner corners of my eyes. I do wish it was a little bit more intense, though. I find I have to apply two coats to get the liner to become a luscious, midnight black.
The liner has a very fine brush at the end of a long handle. And that is exactly what brings me back to the old days. No sponge or felt tips found here! The fine brush makes this liner extremely versatile. You can make thin wings, bold wings, detailed wings… heck, even complex wings with this brush. It's super thin and precise, and can reach each and every nook and cranny of the eye without problem.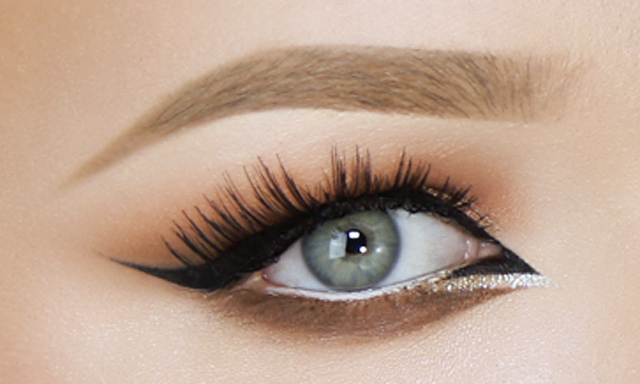 NYC Liquid Eyeliner in 887 – Black on eyes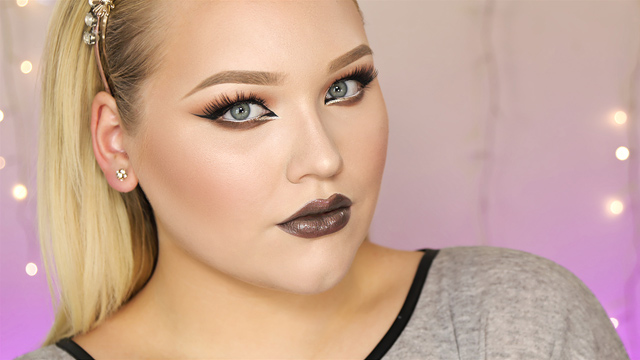 NYC Liquid Eyeliner in 887 – Black on eyes

THE VERDICT
I think this liner is absolutely fantastic. The brush is so fine and precise, it makes applying detailed eyeliner fun again. I'm also super impressed by its staying power, although, I do wish the color was a bit more intensely black. As this only rings in at $2.99 there's really no reason not to try this one out for yourself. I'm a fan!
NYC Liquid Eyeliner in 887 – Black: Available at CVS and Dutch drugstores.
Do you wear eyeliner on a daily basis? What is your favorite liner on the market? Are you a brush-tip, or sponge-tip lover? Tell me down in the comments!
❥ Nikkie
@nikkietutorials