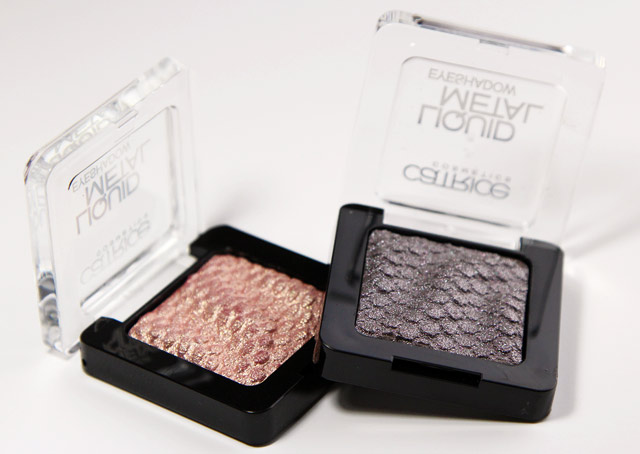 In this Bargain Beauty I'd like to share some more Catrice yummyness. I already showed you Catrice's Made to Stay Inside Eye Highlighter Pen a couple of days ago, but recently I found some other gems.
Catrice recently launched nine new Liquid Metal Eyeshadows and I have two to show you today. M.A.C Extra Dimension Eyeshadows watch your step, because Catrice is coming for you..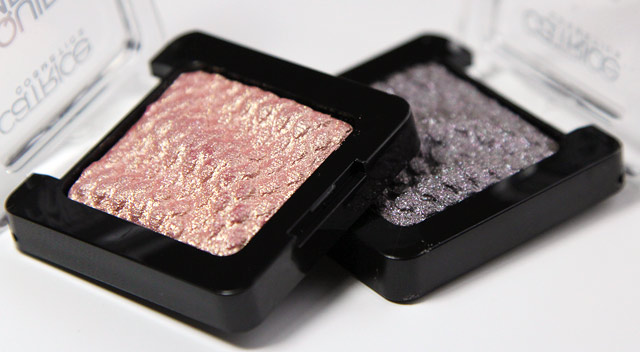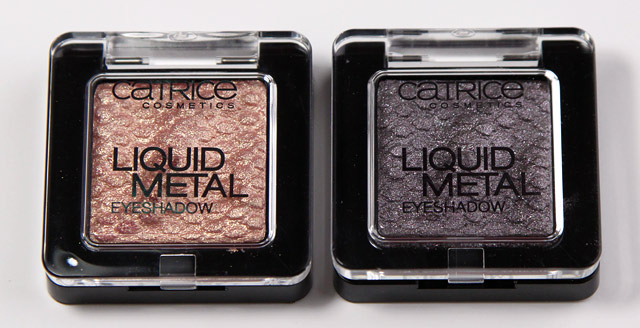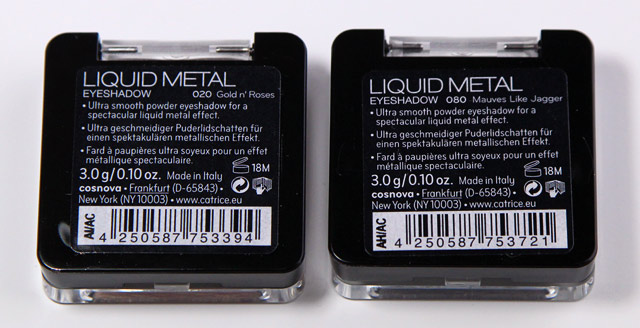 The Catrice Liquid Metal Eyeshadows come in a shiny, plastic Black case with Clear top. On the bottom you find the eyeshadow's name and other necessary info. There isn't really anything you can hate on here. I think the packaging is smart and simple. Catrice chose to not let their packaging do the work, but the actual product. The plastic is very sturdy, but still, it's plastic. I wouldn't want to drop this.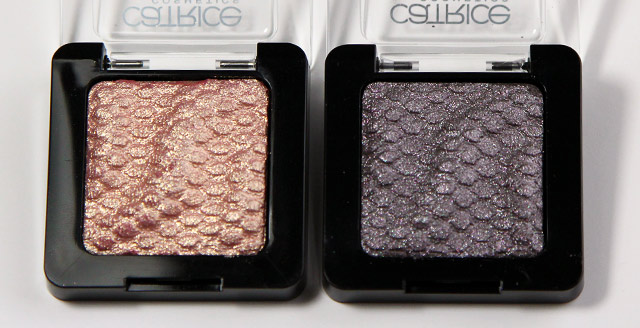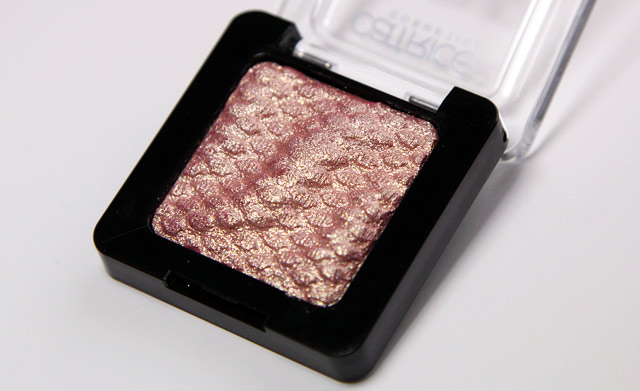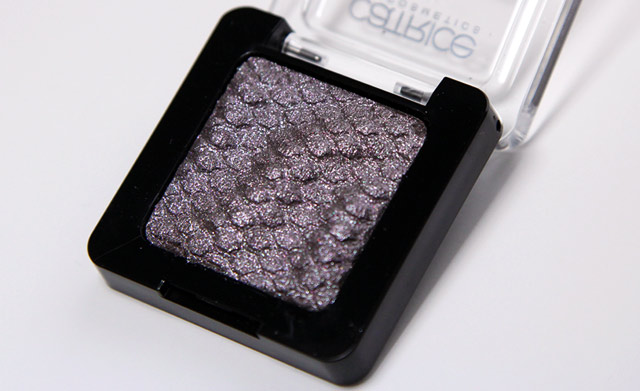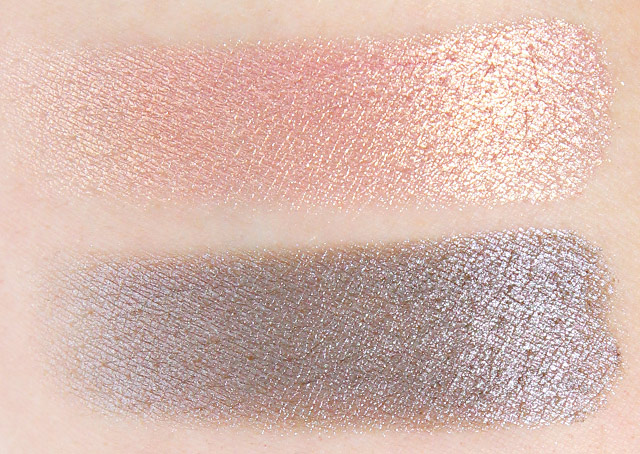 → Swatches applied dry! – Top: 020 "Gold n' Roses" – Bottom: 080 "Mauves like Jagger"
"Gold n' Roses" is what I would describe as a pale, soft Pink base with a Light Gold & Champagne shimmery shine. It's beautiful for inner corner highlighting or a luxurious shiny color on the lid. – "Mauves like Jagger" is a Grey/Gunmetal base infused with a Lavender & Silver shine. This is a cool-toned smokey eye must + I love the name!
As I said, Catrice chose to let the product do the talking, not the packaging. And boy, did they do good on these. The Liquid Metal eyeshadows have a beautiful embossed pattern that shows off the multi-dimensional shimmers and reflects perfectly. Of course this is totally inspired by M.A.C's Extra Dimension line.
I absolutely love these shadows. They're a shiny, metal heaven. Where I feel like most drugstore brand eyeshadows crumble and spill a lot of product, these are a whole new level. They do crumble more than the M.A.C Extra Dimension range though. The eyeshadows are pigmented, soft and stunning. You only need a little bit, and you're good to go! I do recommend a primer with these, as they aren't very long lasting.


I think these are a great budget-friendly cousin of the M.A.C Extra Dimension range. Of course if you lay them side by side, I have to admit that M.A.C is the overall winner, but these are definitely worth considering. The Liquid Metals are great in texture and pigmentation but their lasting power isn't one for the books. But it's nothing a little bit of primer can't fix!
Catrice Liquid Metal Eyeshadows retail for €3,99 each and are available at Kruidvat & Trekpleister (Dutch).