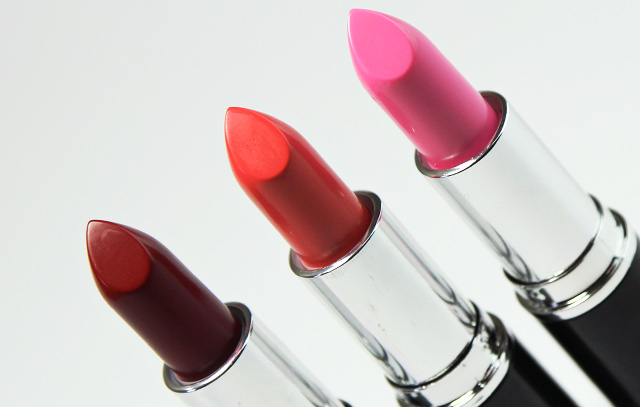 My mission to fall in love with at least one MUA product is still in full swing. MUA's Matte Lipstick in Peachy Keen didn't cut the cake, and their Undress Me Too Eyeshadow Palette just didn't do anything for me. However, I am not giving up on this wallet-friendly brand. I tested three more lipsticks from their collection out in hopes of finally finding a MUA favorite…
The ordinary MUA Lipsticks come in the same packaging as the Matte Lipsticks, but in a black case, instead of white. It has the same silver detailing and quality to them. That again, brings me to my statement of saying I don't find the packaging to be sturdy or strong.
What I do I like is that these ordinary lipsticks, also, have extra lipstick hidden in the bottom.
Without any further ado, let's take a closer look at the lippies themselves.
MUA Lipstick – Shade 1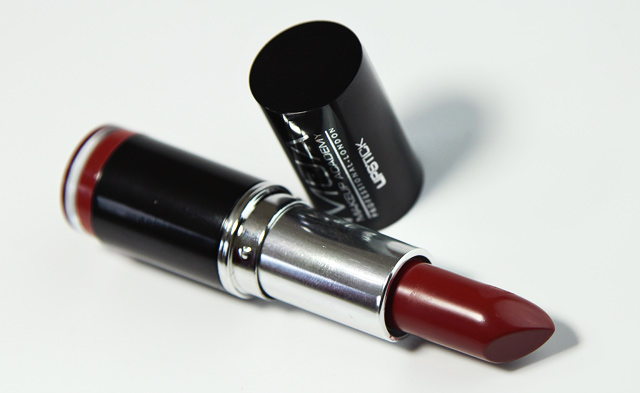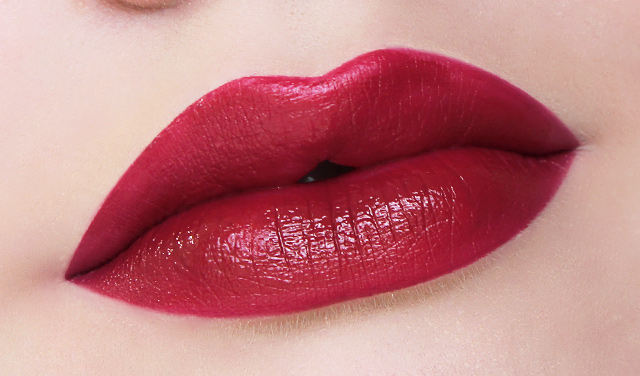 Shade 1 is a deep, blood-red with satin-glossy finish. What I liked most about this is that it's very pigmented. It smoothly glides onto the lips and is easy to work with. The texture however is a bit of a mystery to me, as some parts look satin-y, matte and others even a bit glossy. Though, that doesn't take away that it's a gorgeous, deep, vampy color.
MUA Lipstick – Shade 16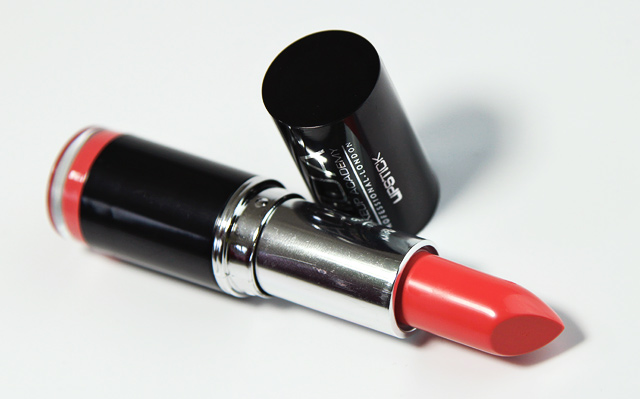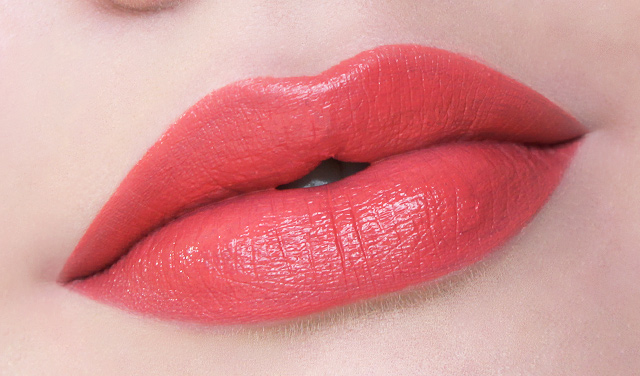 Shade 16 just screams my name! It's a vivid peach-y/orange with satin-glossy finish. It's bright, girly and pretty. Perfect for Spring and Summer! Shade 16 also was a joy to work with. It's opaque and applies very smoothly.
MUA Lipstick – Shade 4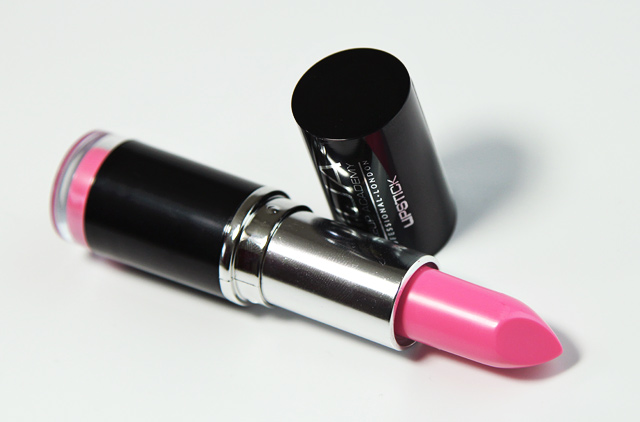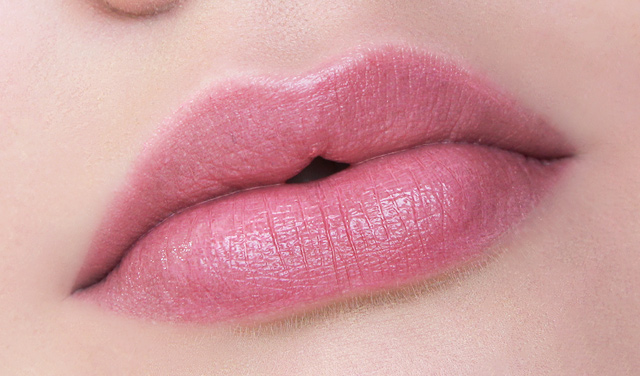 Oh MUA, you were doing so well! How? How can Shade 4 be so sheer and sad? In the pan, Shade 4 looks like a vivid, milky bubblegum pink. I expected it to blow my mind, as Shade 1 and 16 were so pigmented. But Shade 4 leaves a glossy, sheer, almost balm looking finish. —Looks away in pain—.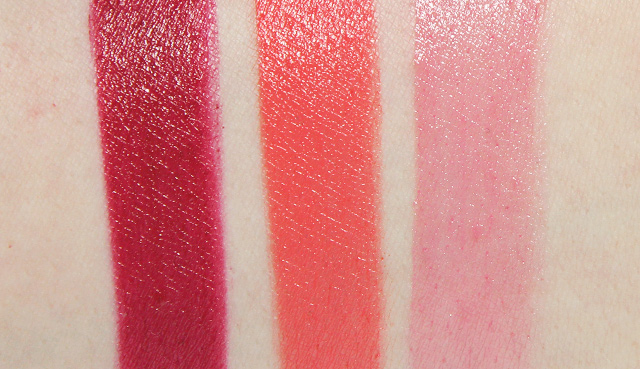 Left to Right: Shade 1, Shade 16 and Shade 4.
Application wise these a very easy to work with. Shade 1 and 16 glide on like butter and give you an amazing opaque, even coverage. And let's be honest, with Shade 4 you don't really have to try, as it's so darn sheer.
The lippies feel nice and creamy, but I don't find them to be drying nor hydrating. When blotted and re-applied I get around 4-5 hours of wear out of Shade 1 and 16. Shade 4 however needs way more attention as it glides off after an hour or 2.
THE VERDICT
I must say I'm happily surprised this time around. Shade 1 and Shade 16 are definitely lipsticks I see myself gravitating towards a lot in the future. However, I wanna completely ignore Shade 4's existence. Other than Shade 4 being a let down, I think have finally found my MUA favorites! MUA lipsticks retail for €3,49 each.

MUA is available at selected Kruidvat drugstores through The Netherlands.

What do you think of the MUA Lipsticks ? What is your favorite product from MUA? Share in the comments below!

❥ Nikkie
@nikkietutorials