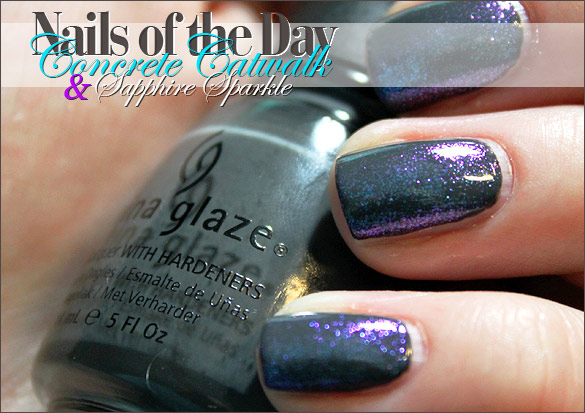 My friend Michelle from Laquerized.com has this power over me. 
a  power that is not good for me, in any kind of financial way. Whenever she uploads a new blogpost
with a new, breath taking, mouth watering mani.. I get the urge to buy every single product she used.
a couple of days ago, Michelle posted this mani, and I loved it!
I gave in, and ordered evertyhing she used (Am I the only one who ever does this?)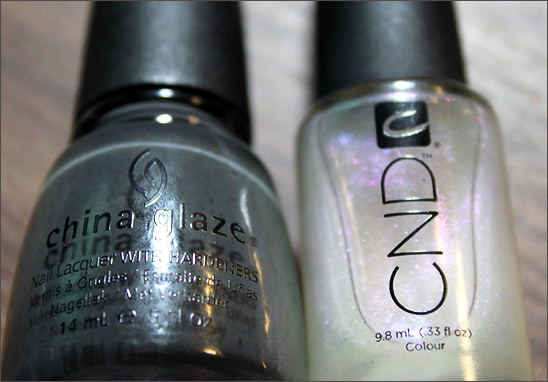 Michelle used a blue base under the amazing CND Sapphire Sparkle polish.
I decided to try out a dark grey. This is the new China Glaze Metro Collection Colour in Concrete Catwalk.
Now let's just start of with: If you love duochromes, and wish you could change some of your polishes
into a blue-y/purple-y/pink-y duochrome mani. CND Sapphire Sparkle is your new husband.
Seriously, this makes any colour look awesome!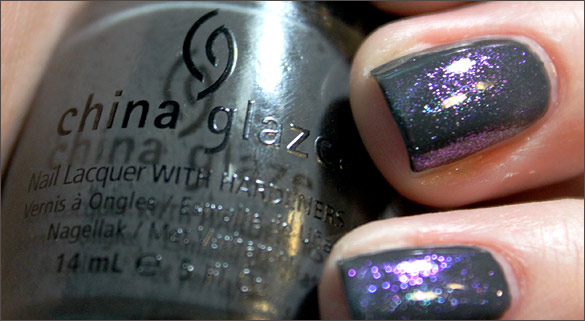 Concrete Catwalk is just a beautiful, edgy, dark true grey.
Perfect for fall(it's summer, I know.. But trust me, the weather in Holland right now feels like October)
and it's perfect as a base for this CND Effects polish.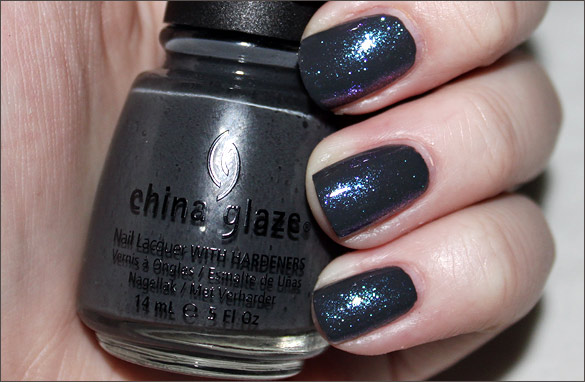 Application on Concrete Catwalk (I keep wanting to type 'Concrete Jungle' -_-) was a little ugh-ish.
It only took 2 layers to get completely opague, but it was thick. You have to work quick with this one,
before it gets too thick to work with.
CND Sapphire Sparkle only needs 1 layer to do it's work. That's it. I will marry it now.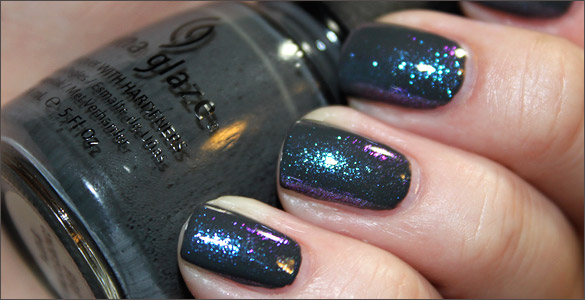 *gets back in a wedding dress* Hi there! :)
You can buy CND Colour & Effects polishes for $5.50 each at Transdesign.com
and China Glaze on that same website as well for $2.99 each.