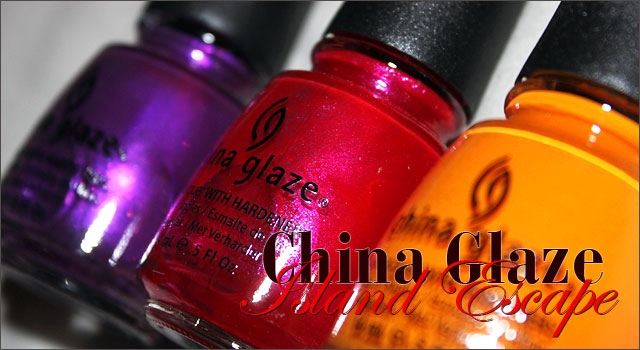 Summer: The time when we all go crazy and apply the most crazy and fun colors on our nails.
The time when people are absolutely OK with you wearing bright neons and fresh colors.
I'm a little late with this, but China Glaze decided to bring out some fresh, colourful, summer nail polishes!
Here it is, the China Glaze Island Escape Collection!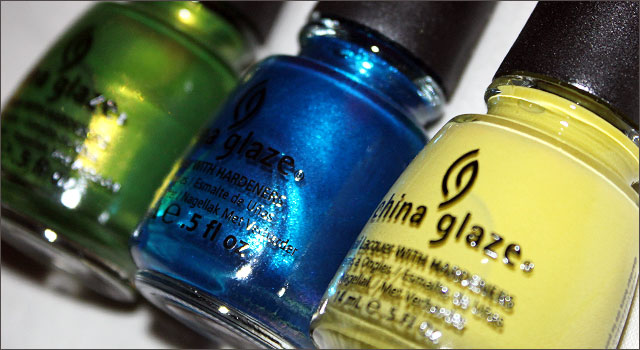 China Glaze defnitely wasn't messing around with these polishes.
With a  color for everyone, you can choose between the most gorgeous pinks, oranges, even blues and greens!
Mixed finishes from crémes to glass fleck sparkles, I won't let you wait any longer.. Here are the swatches.
Señorita Bonita: a red-based purple with a gorgeous hot pink and silver sheen mixed into it.
Now let me tell you, This polish was a horror to get on camera properly!
In real life it was so nice and glittery, swimming in a red-purple base there was a beautiful hot pink sheen.
But once the flash went on, they all turned silver!
However, a beautiful color and if you look closely at that outdoor shot, you can see (some) of the hot pink I'm talking about!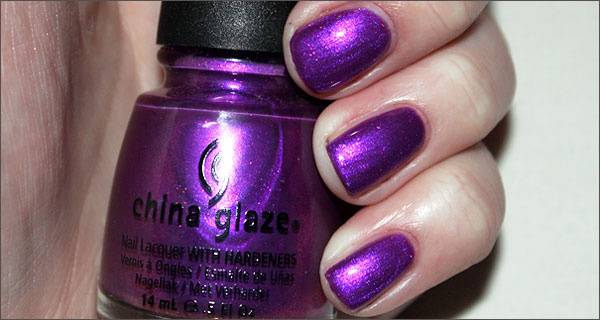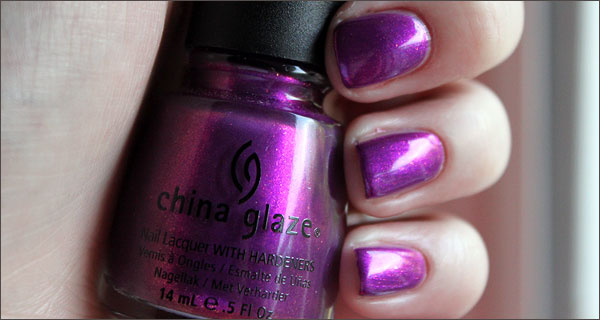 108 Degrees: Probably my favourite out of the bunch (note: I'm a sucker for glass fleck pinks).
But again a horror to get on photo. It's an intense bright red-pink base with hot blue-pink glass fleck sparkles in it.
It's really, really stunning in real life. It just glows! And once it hits the sun the glitter party comes alive.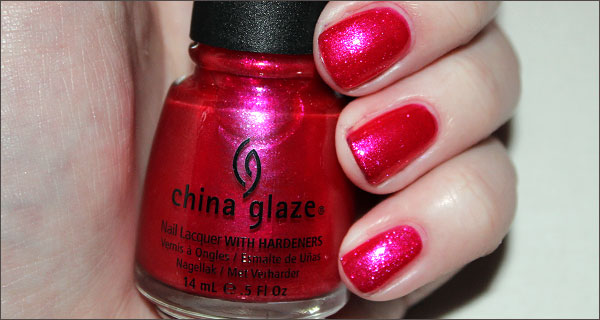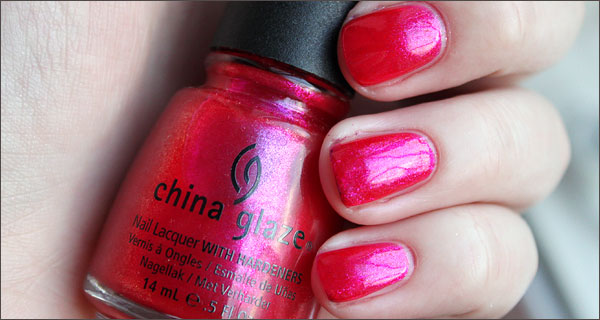 Papaya Punch: Aaaah, Orange! I'm obsessed with oranges lately!
a bright, glowing orange but just not bright enoug to call a neon.
It's definitely a good polish for the orange trend that is going on right now.
If you're not a fan of neons, you might really like this. It's just a beautiful orange créme. Nothing more, nothing less.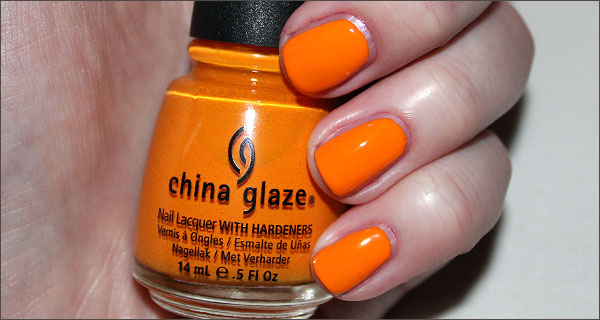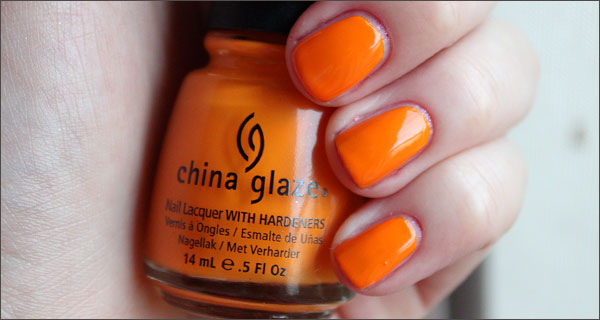 Cha Cha Cha: Let's just begin with: I am not a fan of green.
Whether it is eyeshadow, clothes, earrings… I just do not like green.
So for this one I'm just going to zip my lips and say nothing on whether I like it or not.
It's a bright grass-green base infused with gold/yellow glass fleck sparkles.
I must say the sparkles in it are beautiful though!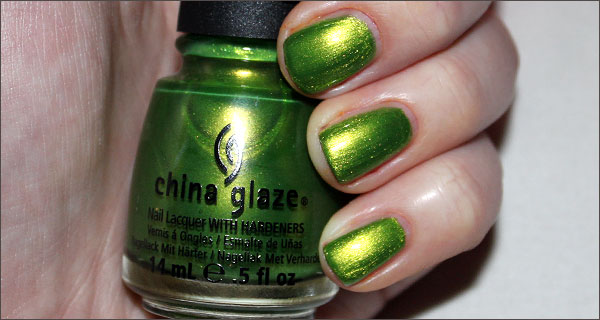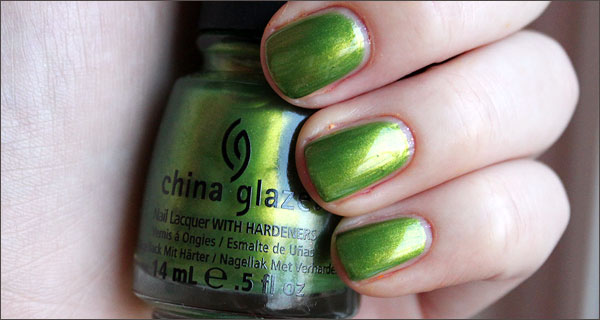 Blue Iguana: Let's just say I'm a bit upset with Blue Iguana..
Once my package arrived and saw this gorgeous jewel laying there, It was love at first sight.
a jaw-dropping bright blue, infused with even brighter blue-er sparkles in it… AND….
PURPLE DUOCHROME!! …However….Once applied it seemed like all purple got murdered!
It's still a beautiful color, don't get me wrong! It's just… the duochrome is so minimal,
I wish it was just little bit more present.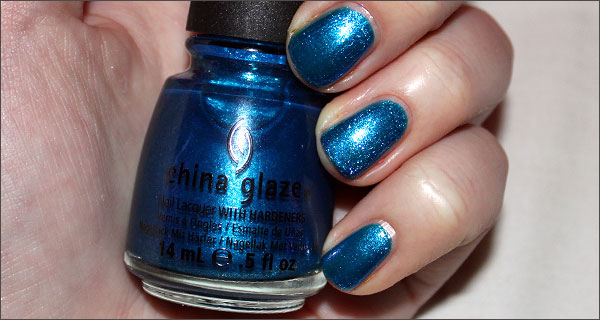 Electric Pineapple: Now this was the hidden treasure of the collection for me!
Along with the green, this didn't make me "Oeeeh & Aaah" when seeing the bottle.
A soft, light chartruese green/yellow créme that just was "méh'' to me..
However, once applied it was so clean, so fun, so cute, I loved it!
(it does look a lot more yellow on photo than in real life)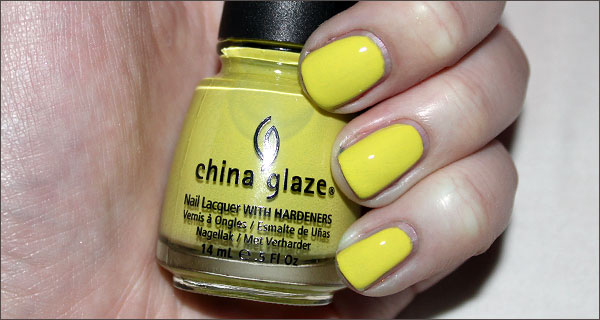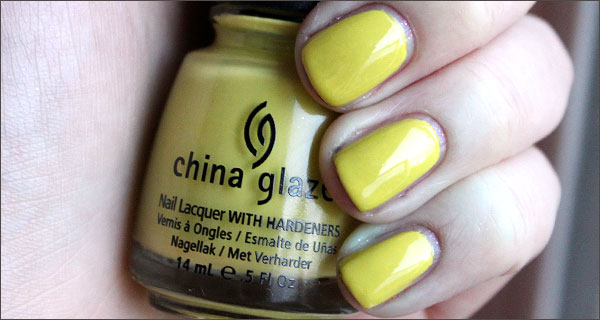 Application on these were on some kinda annoying.
They were runny, but once you waited to long they got really thick.
Which is ok for me, But I can totally understand some people may hate that.
I applied 3 layers with every polish in this collection.
Drying time was pretty ok aswel.. But to make the glass fleck sparkles really pop definitely use a topcoat.
China Glaze – Island Escape: a overal great collection,
with some amazing sprakly polishes and some bright crémes.
an amazing collection for color and glass fleck lovers out there, that are ok with a little thicker consistency.