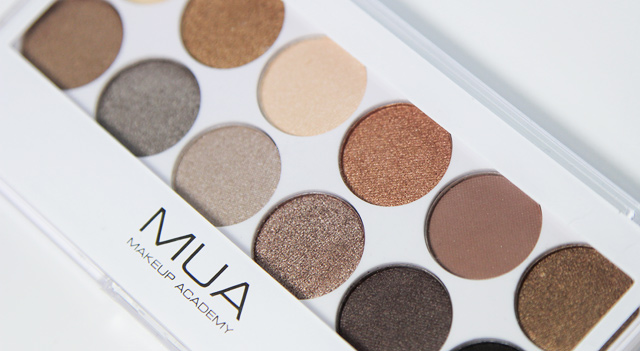 I recently introduced you to MUA. A bargain-brand that finally made its way to The Netherlands. After reviewing their Matte Lipstick in Peachy Keen, I wasn't all that impressed. As I felt my excitement cooling down, I quickly decided to try out one of MUA's eyeshadow palettes, as these are one of their most popular items.
Was the Undress Me Too palette going to change my thoughts and spark up my excitement again? Click for more!
The palette comes in a shiny White, plastic case. The top of the palette is clear, making life extra easy as you can quickly see which colors are in the palette. On the back you can find the eyeshadow names and a Mini Master Class where MUA gives you tips and tricks on how to create a fun look with the palette. That's actually really nice, I love that!
What's not so nice is the quality of the packaging. It's a cheap plastic, that feels like it could snap with just the tiniest bit of pressure. Dropping this on the floor would end up a nightmare, as I'm sure a couple of eyeshadows will die and the packaging will crack as an end result.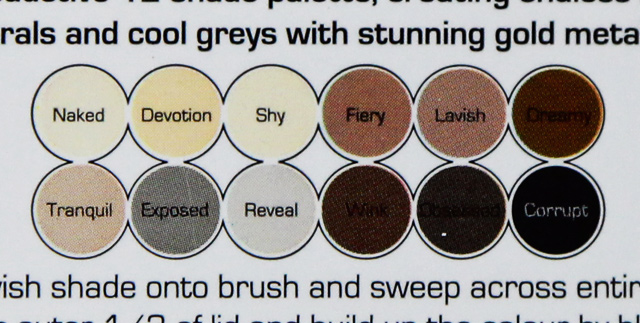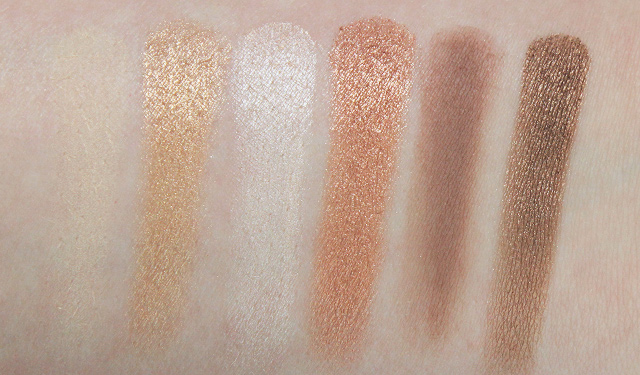 Left to Right: Naked, Devotion, Shy, Fiery, Lavish and Dreamy.


Left to Right: Tranquil, Exposed, Reveal, Wink, Obsessed and Corrupt.
The Undress Me Too comes with 12 sizzling Nude shades. From warm-toned Bronzes to cool-toned Taupes, the palette has a great variety of tones. However, it does not have such a great variety between mattes and shimmers, as this palette only contains 3 mattes (being the matte lover that I am, you can feel where this is going, huh?)
The shadows are decently pigmented, but definitely not buttery and smooth. I found them to create a lot of loose-dust once I dipped my brush into them, and that is something you see often with cheaper brands.
I also noticed that quite a lot of the shadows have a strong White-Silver shine. Making almost half of all the shimmery shades look alike once applied to the eyes. I noticed this especially with the cool-toned shades. Other than that, the shimmery shades are very easy to work with as you can blend them out in seconds. Oh, and thumbs up for the Black, 'cause that's Black!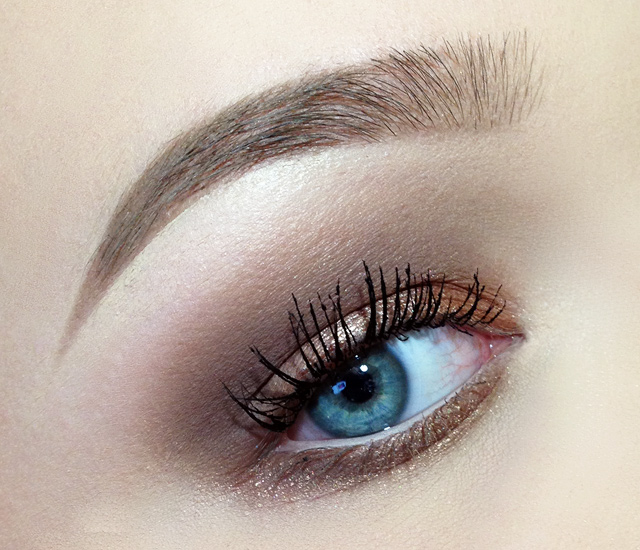 Here I created a soft and subtle smokey look using the palette. I defined my crease and outer corners using Lavish. I dusted a mixture of Fiery and Wink onto the lids. For the bottom lash line I created some shining-definition using Obsessed. Unfortunately, Naked did not show up on my inner corners, so I used a different highlighter to light up my inner corners. To finish it all of some mascara and nude eyeliner!

THE VERDICT
The MUA Undress Me Too palette is a fun palette. It has a great mixture of cool and warm tones and if you're a shimmery-eyeshadow-addict this is the palette for you! Personally, I like my mattes and with only 3 mattes in the palette, this doesn't do it for me. I'm also not a big fan of the excessive White-Silver shine a lot of these shadows have. But hey, for a retail price of €5,99 there's no reason not to try this palette out for yourself!

MUA is now available at selected Kruidvat drugstores through The Netherlands.
What do you think of this MUA Palette? Share in the comments below!

❥ Nikkie
@nikkietutorials