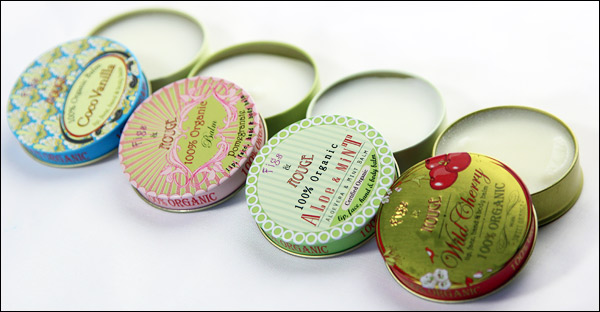 Smooth & Moisturized lips. It's probably one of the biggest musts in my book.
I often get questions on my video's like: "I love how smooth your lips are! What's your secret?"
All I can say is: Moisturize, Moisturize, Moisturize!
Last week my Mom gave me the new Figs & Rouge Balms, and I decided to try them out..

Let's jump right in, and take a look at the packaging: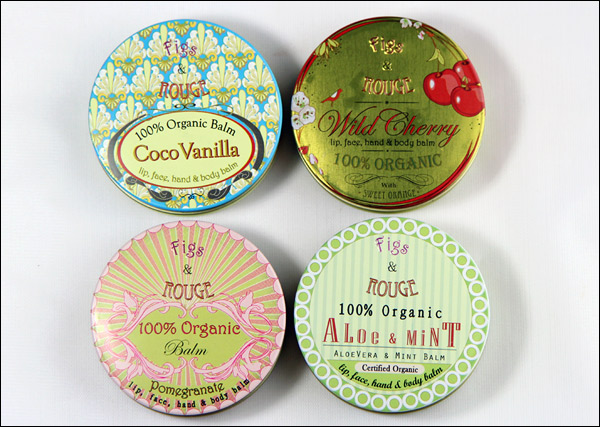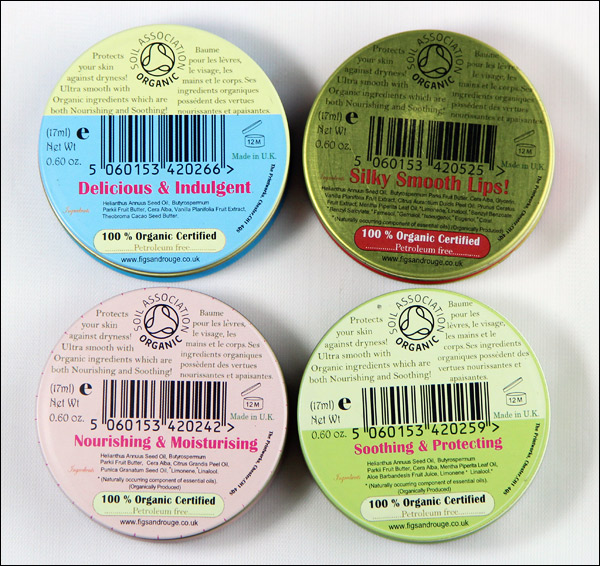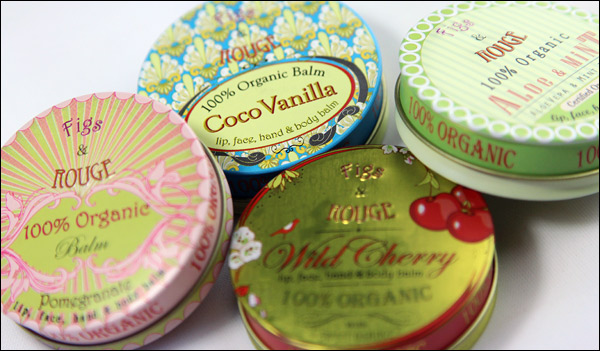 The packaging of these cuties sucked me right in! I love little old-school tins.
I think the design and overall look of these are super cute, and …. aaaah, I just really like it.
What I love most is that every scent/edition has a complete different design!
Ofcourse balms in a tin packaging like this aren't the most hygienic, but honestly.. I can live with that.
The four scents/editions I got are: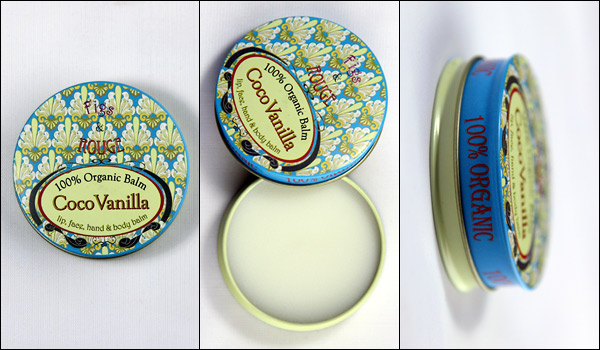 Figs & Rouge Balm in "Coco Vanilla":
This has to be one of my most favorite out of the four I got.
I'm a sucker for Vanilla and Coconut, so do the math, haha. – The scent of this is like a sweet, coconut cookie!
However, I must say when I first put this on my lips, the scent was a little too much.
It was like: "You like Coco and Vanilla, huh?! – BAM! there you go." – It does get better after a minute or 2!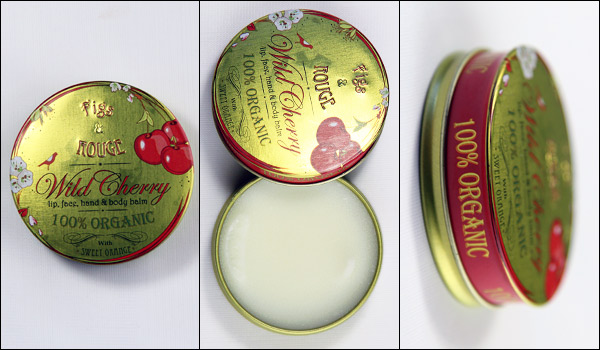 Figs & Rouge Balm in "Wild Cherry with Sweet Orange":
This is my absolute favorite out of all four. This scent is just too good!
Normally I'm not a cherry kind of girl, but the sweet orange in this makes it so, so good.
It's a fresh scent and I love everything about it.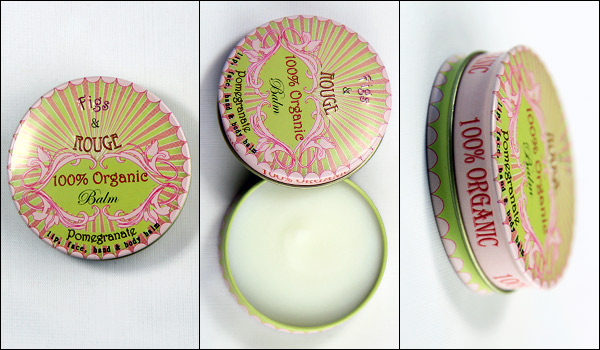 Figs & Rouge Balm in "Pomegranate":
The pomegranate balm is my favorite when it comes to actually making my lips feel soft and moisturized.
All the balms moisturize and nourish well, But I feel like this just gives it a little bit more of a moisture boost.
The smell of this is absolutely delicious as well, it instantly reminds me of Summer, and fruit!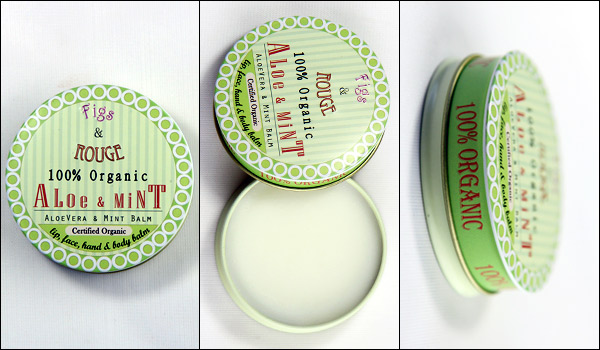 Figs & Rouge Balm in "Aloe & Mint":
This is my least favorite out of the four. Why? I just really don't like mint.
I love the color mint, but the smell of mint just kind of grosses me out.
That also means I haven't tried this one yet. I don't know, Mint and I never really worked, haha.
My Step-dad did tell me he loved this one, So for all the boys reading this.. You're safe.
Here's how "thick" the balms are and what it looks like after dipping your finger in them: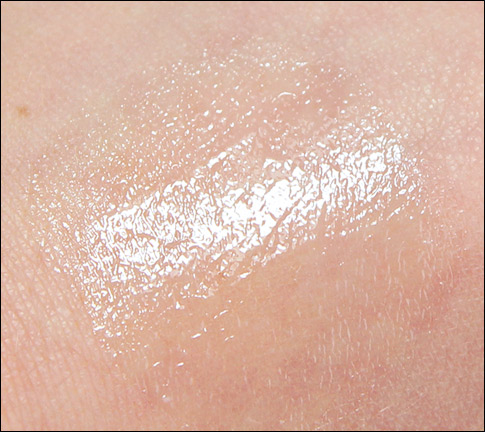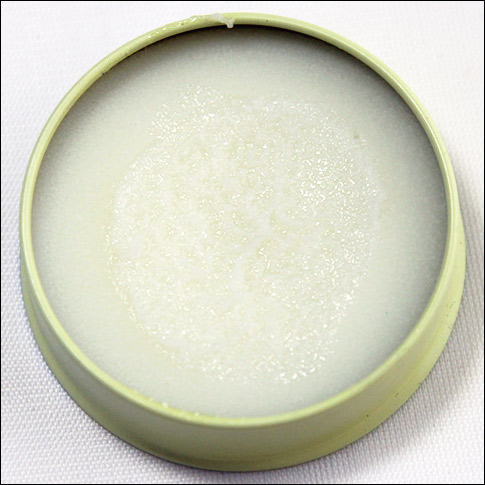 The balms are very soft and apply like a dream. You only need a tiny bit of product, and you're good to go.
It's not like the Nivea sticks where you keep re-applying after 10 minutes.
But that might just be me, since I like my lip balms a bit more greasy and thick.
So, What's the verdict?
I love these cute, little balm tins. I'm a huge fan of the different designs, and the smells are delicious.
The formula on these are just right and you only need a little bit.
I really do feel my lips getting more soft after a while and that's exactly what a lipbalm is suppose to do.
I also think it's great you can use these for other dry areas on your body as well!
All in all I love these, And I definitely suggest you checking them out.
I wish the Internet has smell-o-vision, It'd make choosing one of these so much more easy.
Figs & Rouge – Lip, Face, Hand and Body Balms are available at HetCosmeticaHuis and are available for $9,76 USD / €7,95 EUR