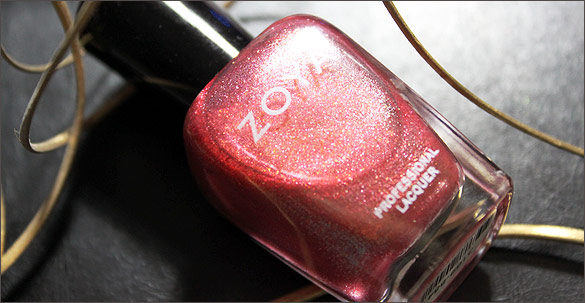 I. Finally. Have. Discovered. The. Best. Nail. Polishes. Ever. *breathes heavily*
Once people told me about the brand Zoya on Twitter a couple of weeks ago, Which now accurs to me..
WHY DID IT TAKE YOU SO LONG TO DO THAT? I fell absolutely in love -this is an understatement-
People, Behold… Tiffany! <3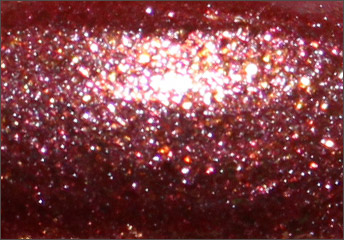 I would describe this pretty lady called Tiffany a JAW-DROPPING Glittery, Shiney, Duo-Chrome-y, Pink, Peach
with a mix of copper and yellow-gold foil. It's absolutely orgasmic.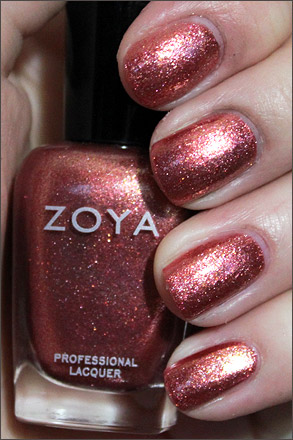 Everybody on Twitter who told me Zoya's brushes, colors and quality are the best: YOU. WERE. RIGHT!!
The brush size was really nice to work with, and this polish was opaque in 2 coats!
*SCREAMS*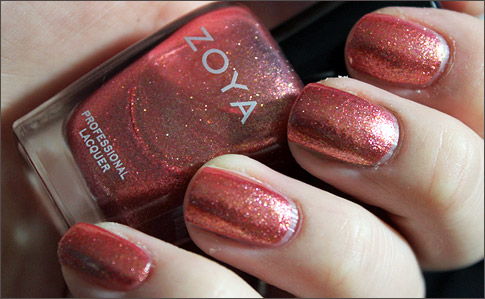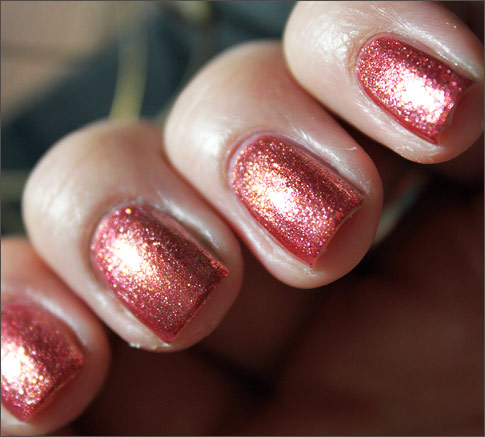 Zoya is available at Zoya.com & Nail Care Club for all my european lovers.
The polish retails for $8 and…. Just get it. You'll love it.