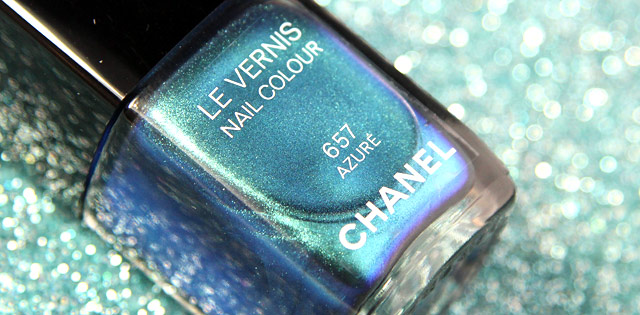 If there's one thing I love in life it's a good, in your face, babooming Duochrome. It's just such a magical experience. You see one color one time, a completely different color the other. When it comes to duochromes in nail polishes, Chanel is the Queen of the realm.
With Chanel's new L'Été Papillon collection, they launched a stunning new duochrome called "Azuré"..

So with all languages I'm not a star at, I decided to do some research! (and with research you all should know I only did some Google Translating.) This collection is inspired by butterflies as this collection's name literally translates to "Summer Butterfly".
An Azuré actually is a beautiful, serene butterfly: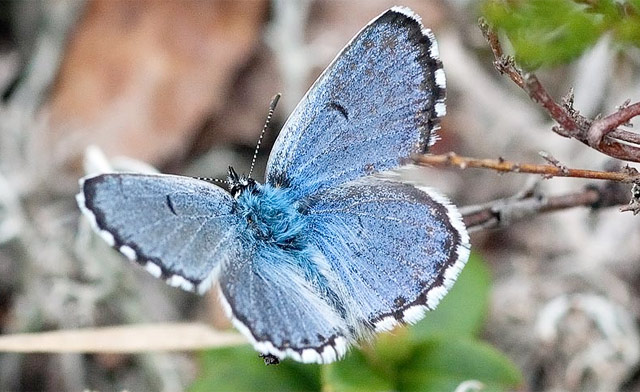 Admit it, all you non French knowers also thought Azuré had something to do with a beach..
Chanel decided to transform this beautiful butterfly into a gorgeous duochrome nail polish. Gosh, I love it when brands turn things into a duochrome goodness.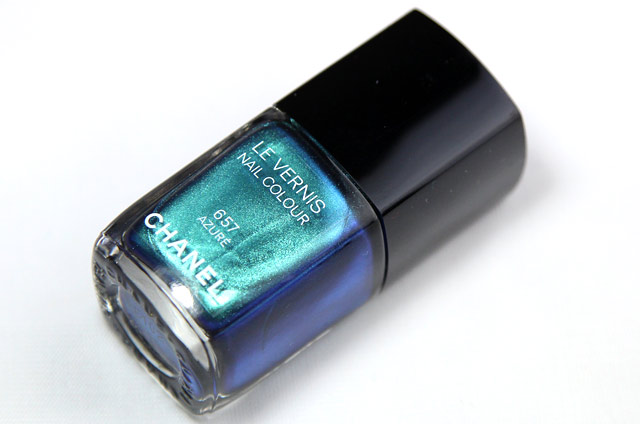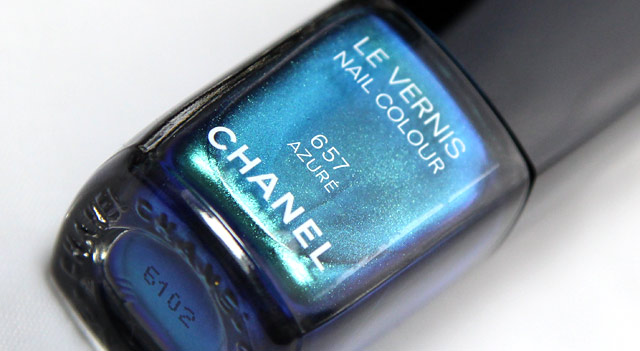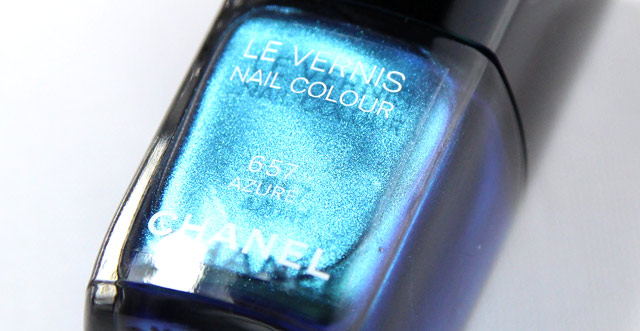 "Azuré" is an absolute pleasure to look at for hours. I'd describe "Azuré" as a mesmerizing bright blue with a chrome-like mint/teal duochrome finish. It's unique, modern and perfect for hot summer days.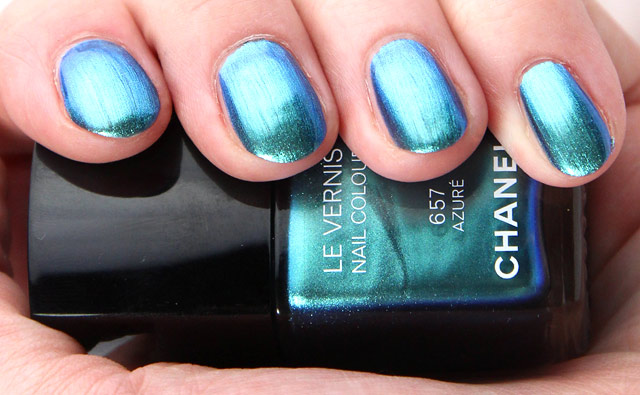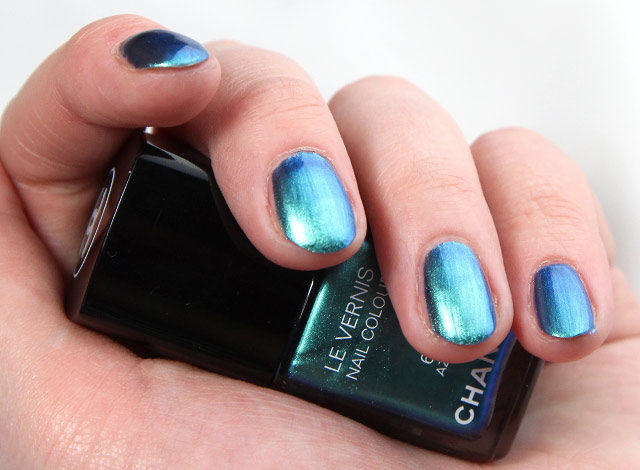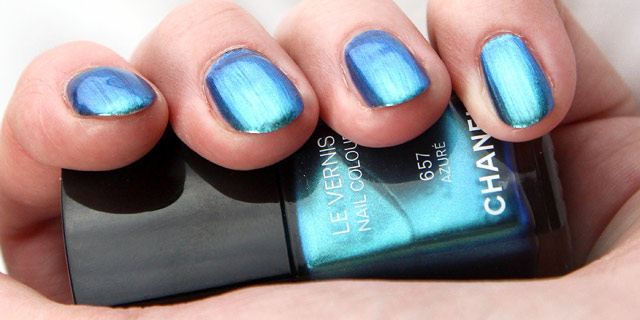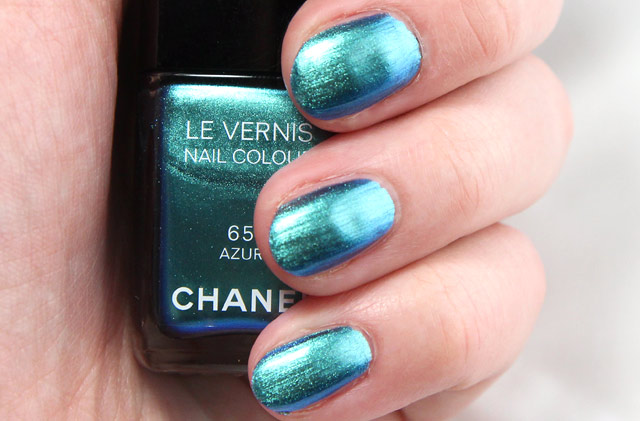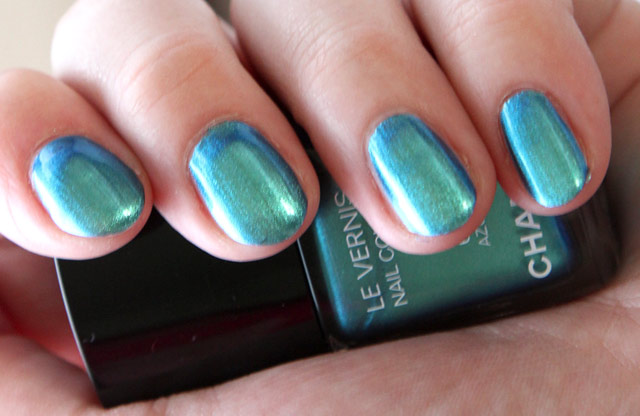 ↑ Indoor picture, no flash or whatsoever.
"Azuré" might be a stunning color but applying it is another story. It's a bit runny at times which can cause cuticle flooding, which is one of my biggest pet peeves ever, when it comes to nail polishes. Also be extra careful with your brush strokes as this polish can end up being quite streaky. What "Azuré" does shine in is it's opaqueness. I only needed two coats for all my nails to get duochrome-y perfect.
So, What's the verdict?
I really, really like this color and I can see myself rocking it many a times this Summer. A little downside is it's streaky finish, so be extra careful with that. Other than that "Azuré" is a gorgeous color that will make people around you go: "Oeeeeh, aaah…. I need that."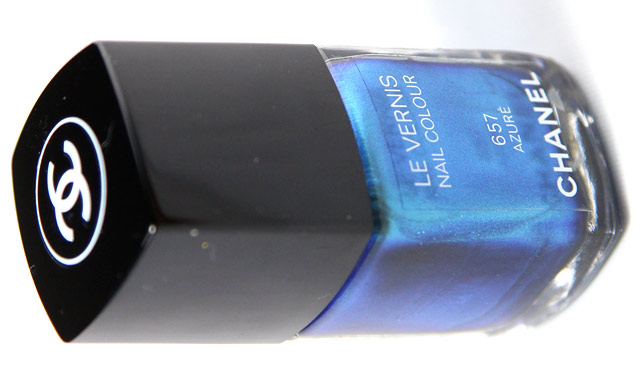 Chanel "Azuré" Nail Polish retails for €22,90 EUR /$27.00 USD and is available at Dutch Department Stores, Chanel.com & Sephora.com