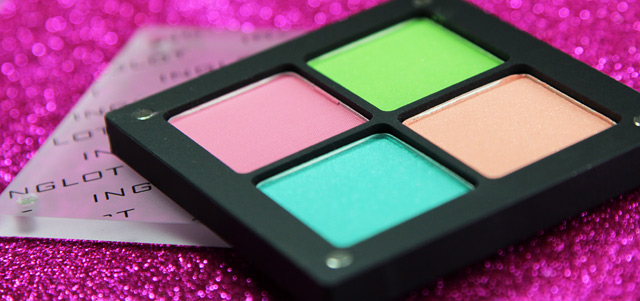 Last week Inglot opened a new store –very nearby– in the always wonderful Eindhoven.
I was invited to the opening and when you get invited to a makeup store opening, there are good snacks, amazing people and… more makeup to buy.
And that is exactly what I did. plus, that is exactly what I'm showing you today!

Inglot has this amazing thing called "The Freedom System Palette" with this you can "build" your own palette, choose your own color combinations and literally the sky is the limit.
I chose these four very bright colors. I even decided to give this a name!
"Lucid Daydream" – When I see these colors I imagine a very bright, vivid dream where you're in control of everything and you can live your wildest dreams with a beautiful bright colorful eye on. I swear, even my imagination confuses me from time to time.
The colors I chose from top left to bottom right:
#447 – a very summery, vivid grass green with gold flecks
#470 – a soft, but bright peach/coral with gold flecks
#362 – a soft, milky matte pink
#473 – a bright and funky turquoise with silver flecks
I la la love every single one of these. The pigmentation and originality of colors has me drooling over these. They apply like a dream and blend like heaven.
The only bad thing I can think of is that they are a little on the powdery side. And that Inglot didn't come up with names for these. Names are always better.
A couple of weeks ago friend and colleague Pascale Tesser had some of these shadows in one of her own palettes and as it was the "Pat McGrath Dior Masks Inspired" lesson that week at B Academy I decided to use them for a very "out-there" look.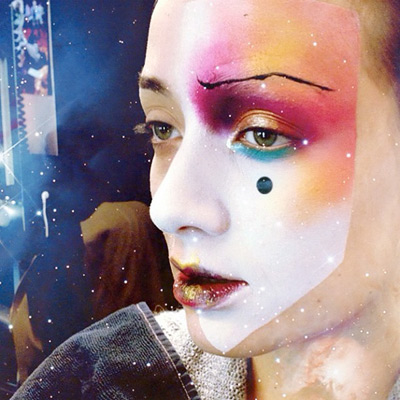 That pretty much sums it all up. I love these shadows and I'm over the moon with the colors I chose. Don't worry Inglot has loads of natural colors as well ;)
Inglot is available at Inglot Stores spread all over the world and at InglotCosmetics.com