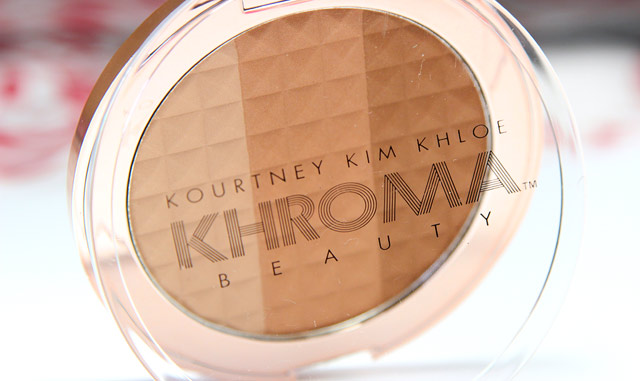 If there's one guilty pleasure I have a love/hate relationship with, it is the Kardashian klan.
From porn, to a reality show. From a reality show to Miami, and somehow from Miami they went to: "We're super professional makeup makers, right Khloe?" *wink*
And although my love/hate relationship with them keeps changing every ten minutes, today I decided to put Kardashian's Beauty Endless Summer Bronzer to the test..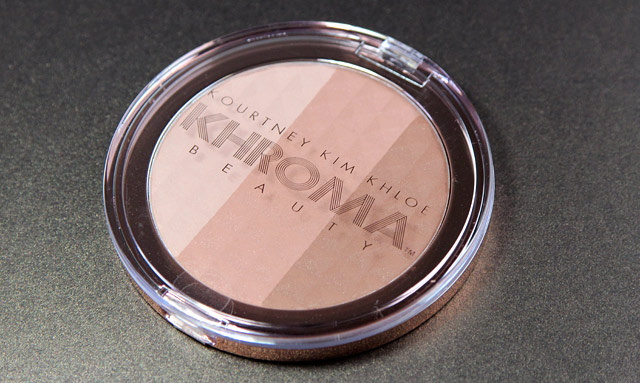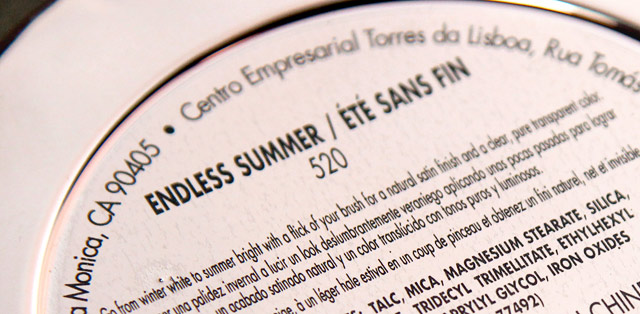 Kardashian Beauty Endless Summer Bronzer comes in a big Rose Gold, plastic case. It has a clear top with "KHROMA Beauty" written on top, this however changed as the Kardashian klan got sued and had to rename their brand to: "Kardashian Beauty".
I like what the sisters had in mind for this packaging. They wanted to give us a luxe, Rose Gold feeling. Luxury that people even with a lower budget can get. However, execution-wise it doesn't really give me that. I like the color of the Rose Gold but quality-wise, I wouldn't want to drop this bronzer as the plastic doesn't feel like it would last too long.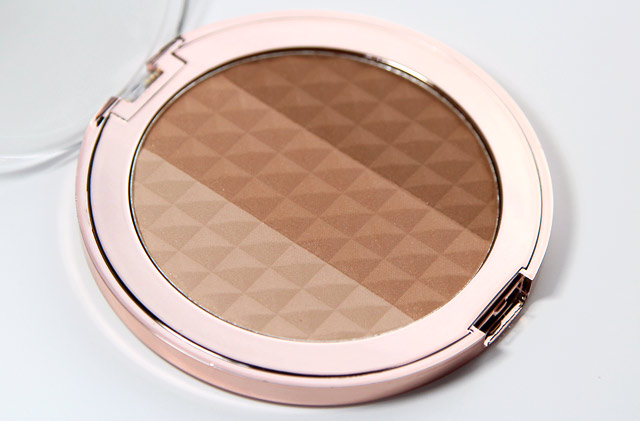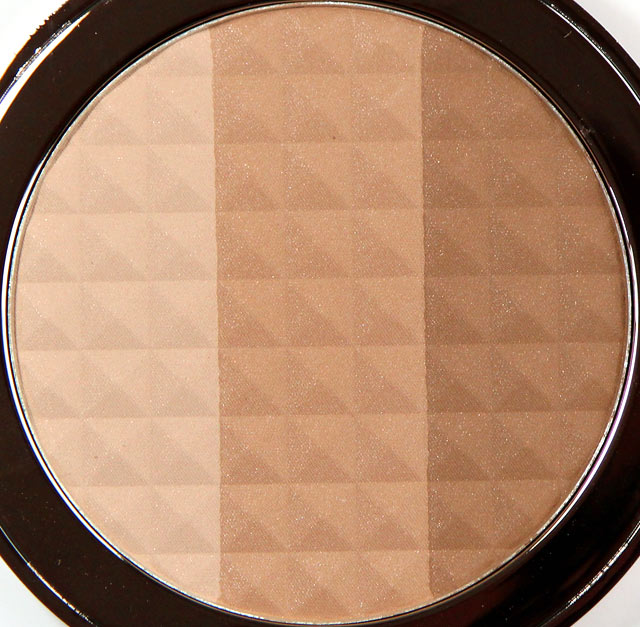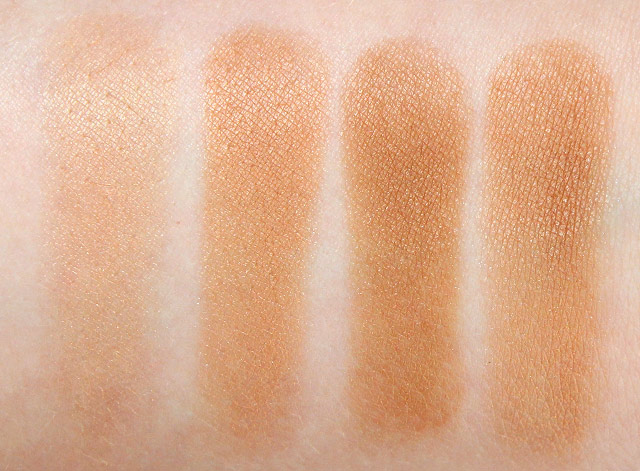 Kardashian Beauty: Endless Summer Bronzer #520 – (€16,95 EUR /$14.99 USD) –
Actual product-wise this bronzer is fan-freakin-tastic. I love the option of having three separate colors and the ability to just mix the three together and have a nice medium shade. The bronzer is pigmented but doesn't give the dreaded "BAM! Bronzer on ya face!" finish.
It's just the right tone of bronze without making you look like Snooki on a holiday.
What worries me the most with very affordable products is their tendency of creating a lot of loose powder, once you dip your brush in them. This bronzer does not have that issue, which makes me a very happy kamper.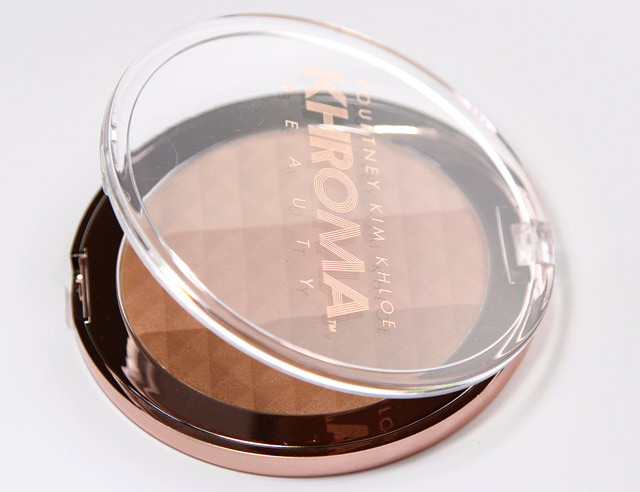 So, What's the verdict?
This Endless Summer Bronzer product-wise is close to perfection. I love the colors, formula and finish, all at such a low price point. I am however not a fan of it's "cheap" packaging. I love the concept, the colors and the overall appearance, but I wouldn't really call this a durable miracle. I'd recommend this to all fair-medium complexion people in need of a very good bronzer, in a not too durable case.
Kardashian Beauty Endless Summer Bronzer is available at ULTA & at the Kardashian Beauty Europe website.