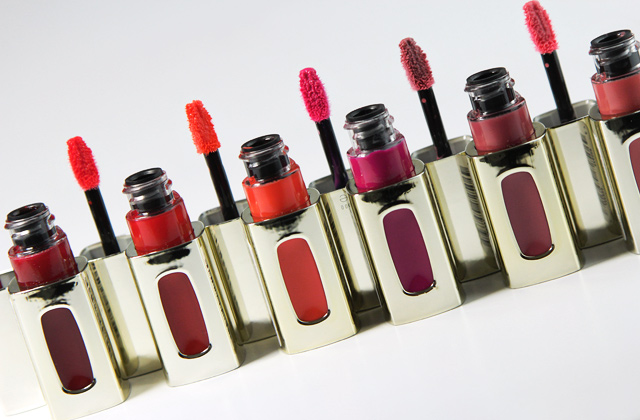 A new lip trend that is rapidly taking the beauty world by storm are the so-called Liquid Lipsticks. After Hourglass, Stila and Dior, L'Oréal also takes a dive into the world of the liquid beauties with their new Extraordinaire Color Riche Liquid Lipsticks. I received 6 shades to try out, and decided to share my thoughts! Gotten curious? Click for more!
The L'Oréal Extraordinaire Color Riche Liquid Lipsticks come in a beautiful White-Gold packaging. Up front and on the bottom you'll find a colored piece of plastic, matching the color of the liquid lipstick inside. I find that the colors of the plastic look pretty true to color to what's inside. At the top you can find the lipstick's number and name. Lastly, on the inside we find the somewhat fluffy wand, that picks up just enough product to give your lips a luscious coat of the liquid lipstick.
I personally really like the packaging. You can definitely tell that L'Oréal took inspiration from Yves Saint Laurent's Rouge Pur Couture Glossy Stains, but I'll forgive 'em for that, as it just looks stunning. However, I do think the White-Gold theme is what might turn some of you off. I think it looks elegant and chic. Others may think it just looks cheap.
Let's take a look at the swatches, shall we?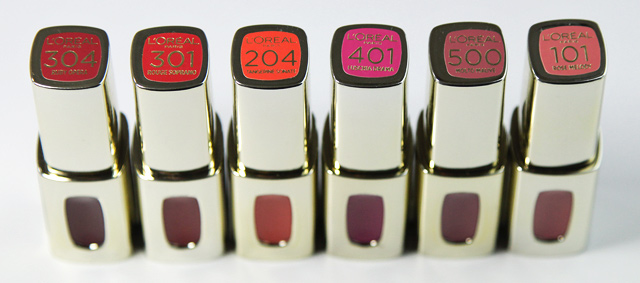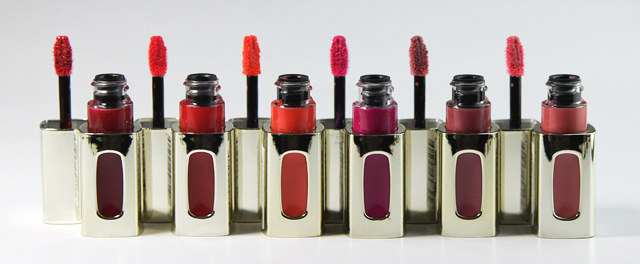 ↑ I accidentally swatched them in the wrong order, my apologies!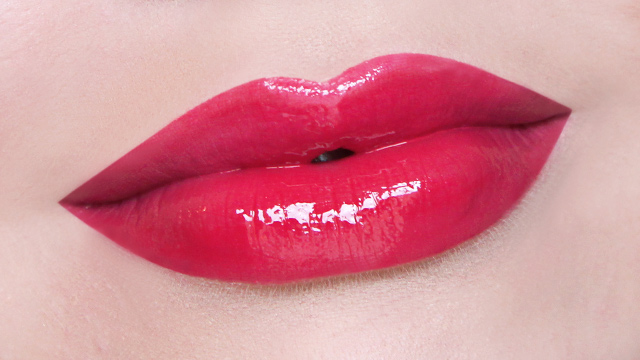 First up: 304 Ruby Opera a luscious, bright Blue-toned Red. It reminds me a lot of MAC Lipmix in Crimson, but in a high-gloss version. Ruby Opera applied super creamy and opaque, a true joy to play with.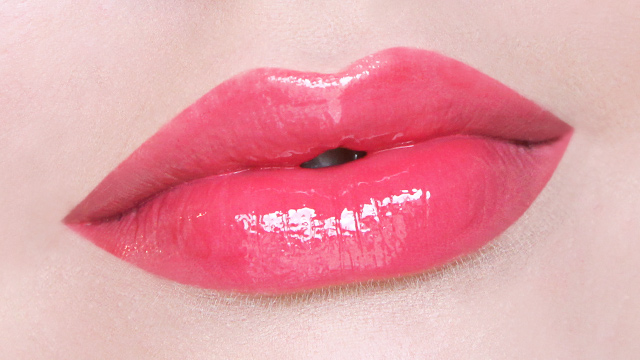 301 Rouge Soprano is a beautiful Watermelon Red. It almost looks like a watered down version of Ruby Opera. I love how sheer yet bright this one is, however because of its sheerness it did streak a little bit.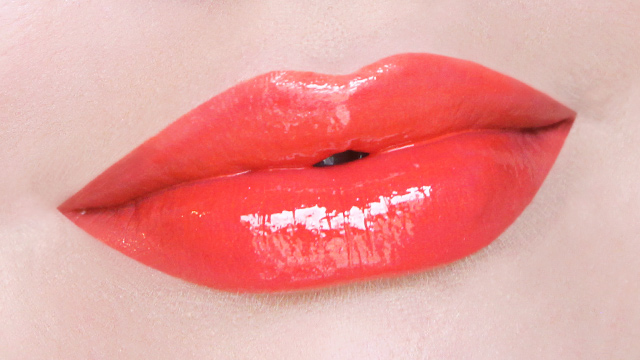 204 Tangerine Sonate is one hell of a color! This vibrant Yellow-toned Orange is so punchy and in your face, I can't wait to bust this one out for Summer! It applied like a smooth, opaque, buttery dream.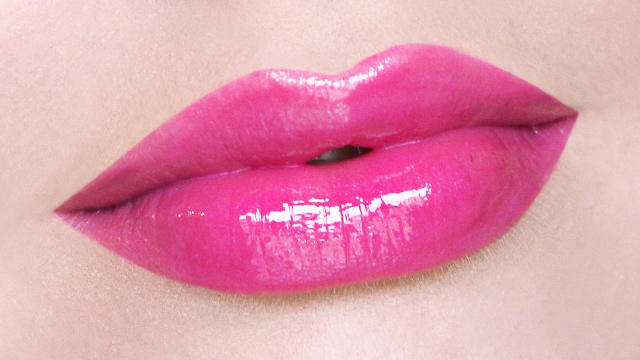 401 Fuchsia Drama, is a bright cool-toned Pink with Blue sheen. It's one of those shades that make your teeth look extremely White, which is always a good thing. This is another opaque one that was a pleasure to work with. No errors or whatsoever.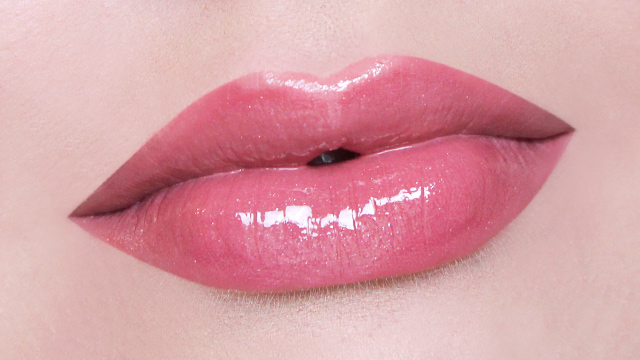 500 Molto Mauve is a Dusty Pink-Nude with Brown-ish undertones and sparkles. It's very sophisticated and pretty. Although it was a little more sheer than the bright colors, it still was easy to work with and applied like butter.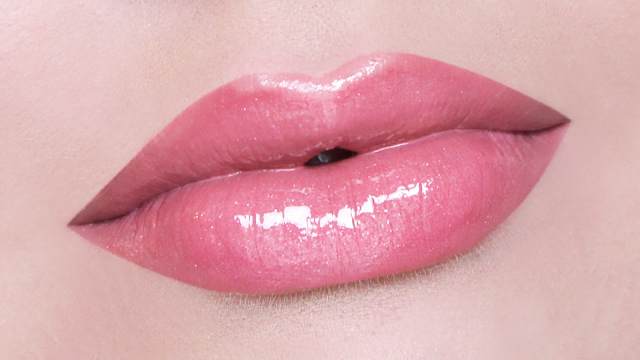 Last but not least, we have 101 Rose Melody, a gorgeous soft Pink-Nude with sparkles. Perfect for all you nude lovers out there. By far the sheerest out of all of the shades I received, but still very pretty!
As I said, the liquid lipsticks apply like magic. You only need a little bit to give your lips an amazing coat of color. Pigmentation wise these are great, as you get the opaqueness of a lipstick, but the luscious shine of a lipgloss. The liquid lipsticks also have a very sweet, fruity scent, but nothing overpowering.
The L'Oréal Extraordinaire Color Riche Liquid Lipsticks feel very good on the lips. Of course they have that gloss finish, so it's always going to stick a little bit, but compared to some other ultra-sticky glosses out there, these are a joy to wear. I get around 3-4 hours of wear out of these, depending on how much I talk and eat, that is.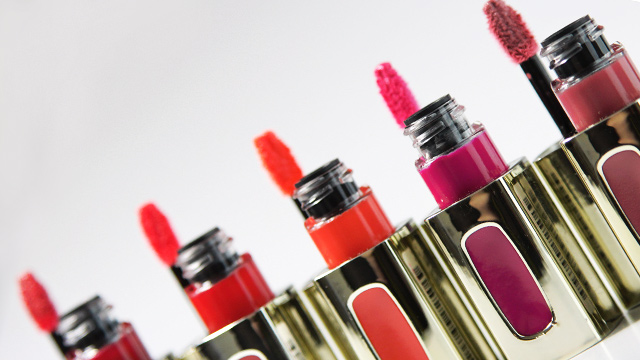 THE VERDICT
The L'Oréal Extraordinaire Color Riche Liquid Lipsticks are simply amazing. Throughout the years L'Oréal has never really done much for me, as I found most of their products to 'miss' something. These liquid lipsticks are the real deal. Pigmentation, amazing formula, wide variety between brights and nudes, I'm amazed. The only downside to these is that in The Netherlands L'Oréal is just the slightest bit cheaper than MAC. Making these liquid lipsticks retail for €15,99 here and only $9.99 in America. That's just not fair.

L'Oréal is available at all drugstores in The Netherlands.
What do you think of the L'Oréal Liquid Lipsticks? Are you excited for this new trend? Share in the comments below!

❥ Nikkie
@nikkietutorials