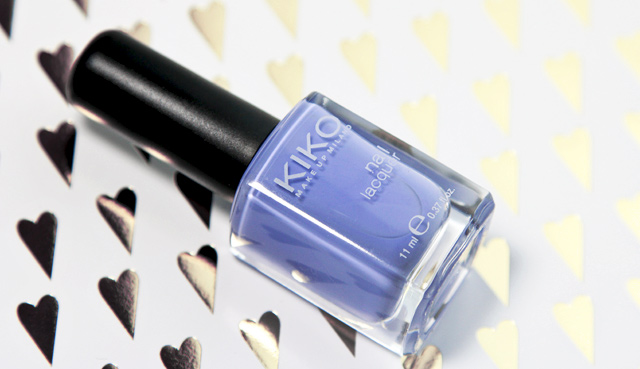 It's been a while since I last talked about nail polishes or anything nail related for that matter. In all honesty, I hadn't looked after my nails for months. And boy, did it show. This weekend I finally collected all courage to face the horror: Clean up those horrendous cuticles and give those nails a luscious coat of color.
For that luscious coat of color I found my solution in KIKO Nail Lacquer #338. Gotten curious? Click for more!
In case you were wondering, Yes, I have already briefly shown you this KIKO polish in my recent Ibiza haul. After finally cleaning my entire nail area up, I just knew this was going to be the first polish to make my life a Periwinkle dream.
Onto the swatches: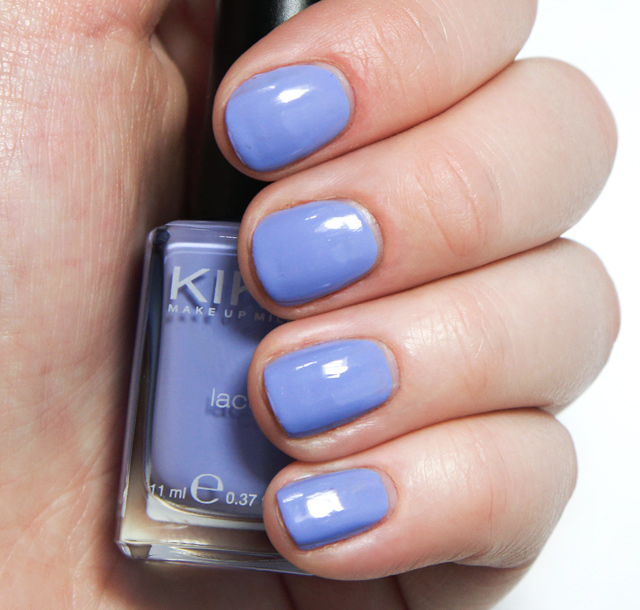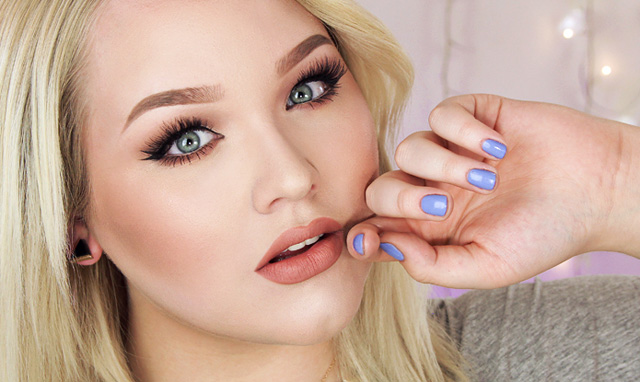 ↑ Can you keep a little secret? This look is for an upcoming Kylie Jenner Inspired Tutorial! It will go online next week!

KIKO describes 338 as a light Lavender. I'd definitely say it looks more like a vibrant Periwinkle. It's punchy and bright, perfect for Spring and Summer. Formula-wise I absolutely love this polish. With just 2 easy coats you're good to go. The formula is a little on the thicker-ish side, so make sure you're not re-brushing the nails too many times, as that will cause streaking and uneven coverage.
THE VERDICT
From the color, to the formula and application, this nail polish is a dream. But to make this dream even better is where its retail price comes in. This beauty sells for only €2,50. Yes people, you read that right! In my opinion that just makes KIKO one of the best nail polish brands out there as they have almost every color you can wish for, and it won't hurt if you buy 10 at a time ;)
KIKO is available at kikocosmetics.eu
What do you think of KIKO's 338? Have you ever tried KIKO polishes? Share in the comments below!

❥ Nikkie
@nikkietutorials