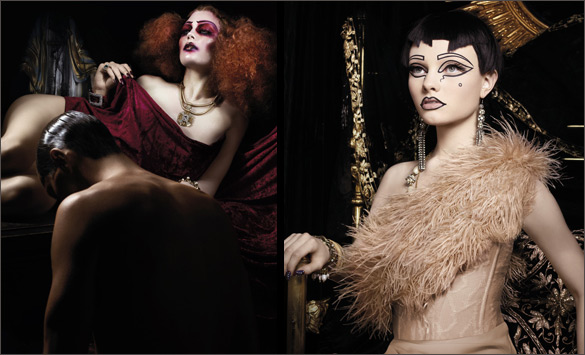 Just a couple of weeks ago Illamasqua launched their brand new Fall/Winter Collection called Theatre of the Nameless.
An –In my opinion– extremely fantastic collection with amazing, original new colors and products.
On September 3rd Illamasqua held their first Bloggers Event in Amsterdam, and here are the amazing new products!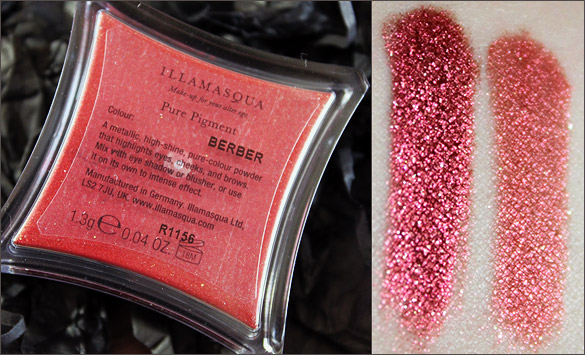 Pure Pigment – Berber
I thought, why not start this post with one of my most favorite pieces of this collection.
The pure pigment in Berber is a real stunner. It is a highly pigmented Auburn-Red color infused with green/gold specks.
It is so unique. And once applied wet it gives this unreal, steel shine. I think this will be AMAZING on the lips!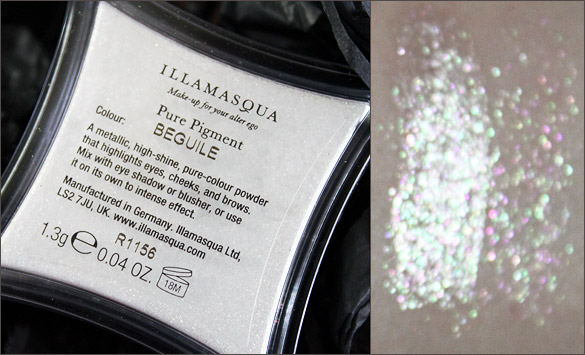 Pure Pigment – Beguile
I took a rather blurry photo to really see the amazing specks of shine in it.

Another favorite! You can do so many great things with Pure Pigment Beguile.
Apply on highlight points of the face for a dramatic glow, Apply to inner corner of eyes for that fresh look.
Apply on the middle of the lid for that amazing 'wet' shine. OMG, you can do anything with this baby.
This is probably my most fav out of all the products I got.

Pure Pigment – Zeitgeist
I took a rather blurry photo to really see the amazing specks of shine in it.
I love the name of this pigment! Zeitgeist. It sounds like a good horror movie.
This is just a beautiful black infused with the glitter colors of Beguile mixed into it.
It's good to see that Illamaqua now has a beautiful black in their collection! They didn't have that yet.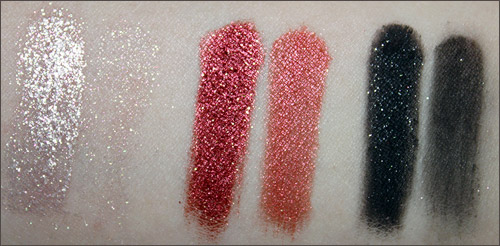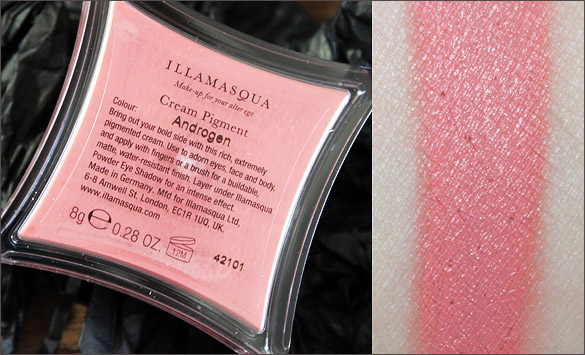 Cream Pigment – Androgen
I'm a big fan of the Cream Pigments. Beautiful creamy products that have pigment as hell.
I already was a major fan of Toxic Nature's 'Hollow' but baby, we have another favorite!
Androgen is so fresh and pretty. It also is a slight dupe of my favorite MAC Lipstick 'Playing Koi'.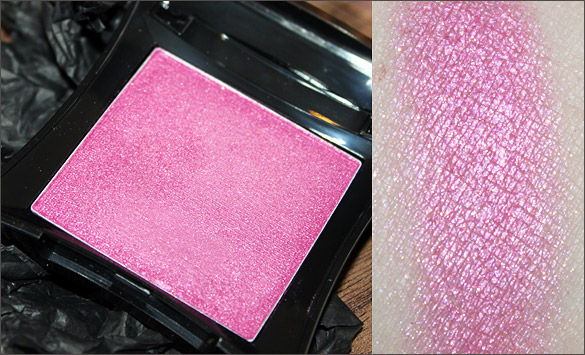 Powder Blusher – Morale
Just a really pretty blush with a beautiful shine in it. It really gives the cheeks that healthy feeling.
There's really nothing more to it. It's just really pretty.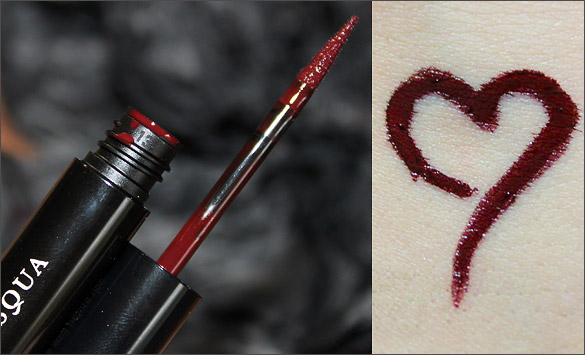 Precision Ink – Havoc
Tum, Tum, Tuuuuummmmm. Another favorite!
I already was a fan of the black Precision Ink, but I always wanted a color like this for eyeliner!
A beautiful deep Aubergine/Red color. It really stands out from the eyes and is so unique.
I LOVE IT.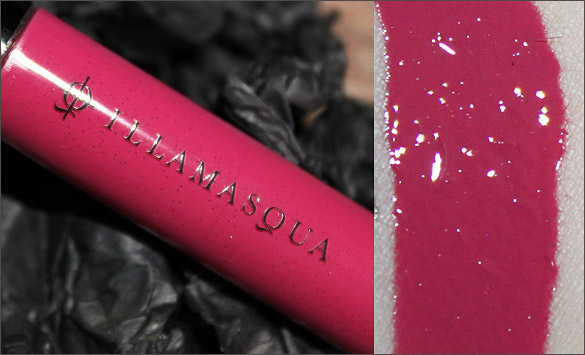 Intense Lipgloss – Belladonna
I'm going to be honest. This is just not my color.
This might be stunning on others, but not for me. It a perfect lipgloss. Great quality etc.
But the color is just not for me. So you probaly won't see me wearing this often.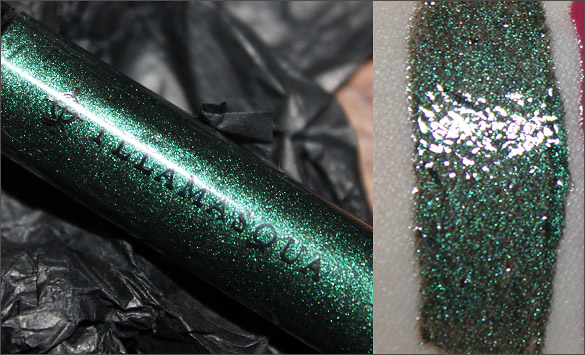 Sheer Lipgloss – Violate
Now this is more like me! LOL!
Imagine all the beautiful things you can do with this unique color.
Apply in the middle of a dark lip. On top of smokey eyes for a grungry, wet feeling…. I LOVE THIS.
For me the most unique piece of the collection. A real Illamasqua color.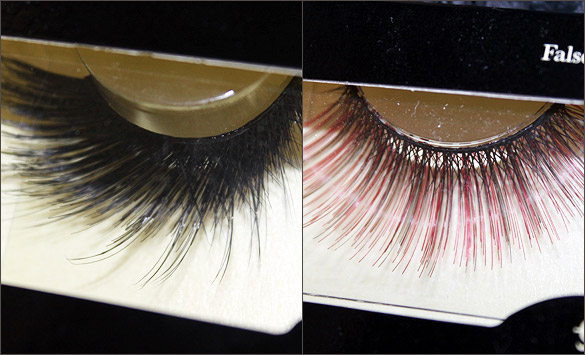 False Eyelashes in Grandeur(left) & Weimar(right)
Last but not least the false eyelashes of this collection.
I can make a whole story on false lashes now, but I won't LOL.
I just really like these. They are different and original.
There's nothing more to say about it, haha. I just think they look awesome.
– Phewww! That are all the products I got from this collection.
I still really want to try the polishes, so I will keep you updated on that :)
Overall I really, really like this collection. It might be one of my most favorite from Illamasqua yet.
MUSTS & SKIPS
Musts:
Pure Pigments: Berber & Beguile
Precision Ink 'Havoc'
Cream Pigment 'Androgen'
Skips:
Intense Lipgloss 'Belladonna'
Illamasqua is available at Illamasqua.com