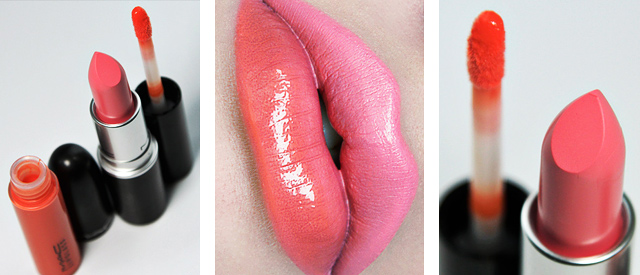 Playful Pinks, Hot Oranges and Bright Corals, the theme of MAC's 2014 Spring/Summer collection Playland, a funtastical wonderland where Spring becomes a fabulous whirlwind of creativity and amusement. With bright pastels and funky neons MAC decided to throw some color into the world of makeup this Summer.
I received two items from Playland, and put them to the test! Gotten curious? Click for more!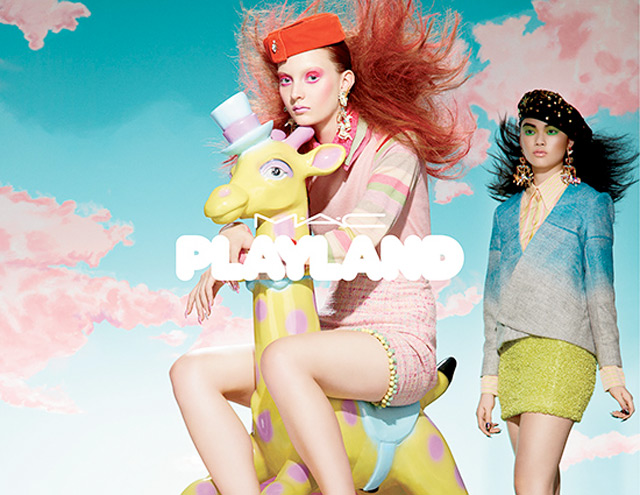 As soon as I saw the promo-images for this new collection I knew I was going to fall in love with it. I mean come on, just look at the image above. However, am I the only one not understanding why the girl in the back is wearing neon Green eyes, while this collection doesn't carry anything neon Green? Isn't that promo-image-standard number one? Anything makeup-wise that's on the promo shot, should be available for purchase, right?
I received two items from Playland. The lipstick in Sweet Experience and lipglass in Live it Up.
First up, Sweet Experience lipstick:
Sweet Experience is best described as a milky, vibrant Pink with Yellow undertones. It's super opaque and a little bit will go a long way. It's very creamy and easy to work with. I didn't find it to be drying nor hydrating. It just sits on your lips, being pretty. I got around 4 hours of wear out of this.
Next, Live it Up lipglass:
Live it Up would be best described as a milky Orange with Peach undertones. It's actually quite opaque for a lipgloss. It's easy to work with but tends to streak a little, so make sure to distribute product evenly. It's a MAC lipglass meaning its sticky-factor is hella high. But trust me, you'll get used to it eventually. Because of the stickiness it did stay put for a while, I got around 3-4 hours of wear out of this. I didn't find the gloss to be drying nor hydrating.
When I was swatching these I got a little carried away and decided to play a little. I came up with this, what I'd like to call, Summer Ombre Dreams look. I applied Sweet Experience to my top lip and gradually let it fade into Live it Up lipglass on the bottom.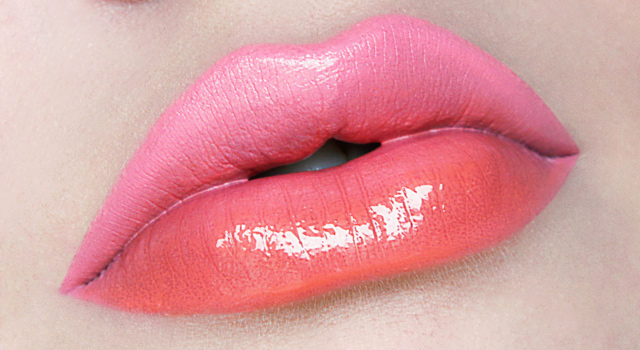 THE VERDICT
I'm really liking these two. They look awesome on their own, but also really like how they compliment each other. I think I'll gravitate a lot towards these two in Summer. Both the lipstick and lipglass are super easy to work with and have a heavenly pigmentation. If you like these sweet, sugary shades definitely check these out while you still can!

MAC Playland: Available April 2014 at MAC stores and counters near you. To find out where, click here.
What do you think of MAC's Playland collection? Would you go for Sweet Experience or Live it Up? Share in the comments below!

❥ Nikkie
@nikkietutorials