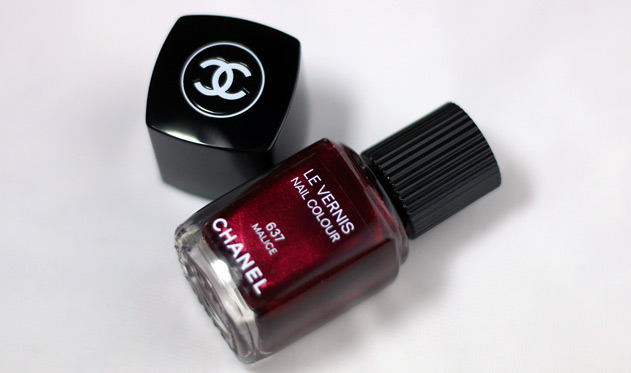 Chanel: The queen (or king?) of the nail polish world.
No matter what they come out with, nine times out of ten it's a new trend.
A color that other brands will always try to copy but fail to impress.
"Malice" is no exception. In fact, this might be my favorite Chanel nail polish so far!

This gorgeous little thing is what I'd describe as a deep, almost black burgundy with the most amazing ruby red shimmer/frost. It looks good on pictures but in real life this polish is a true star. The depth and effect of the ruby red shimmer keeps you staring at your nails for hours.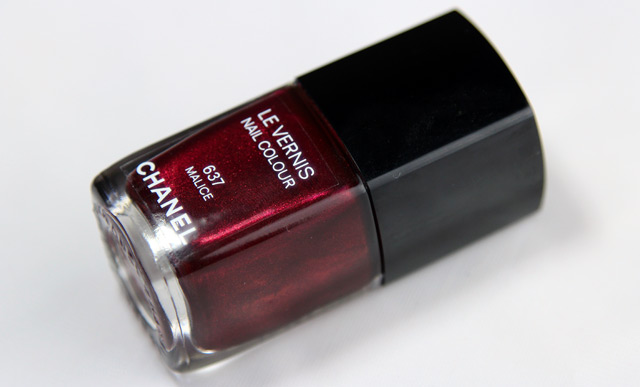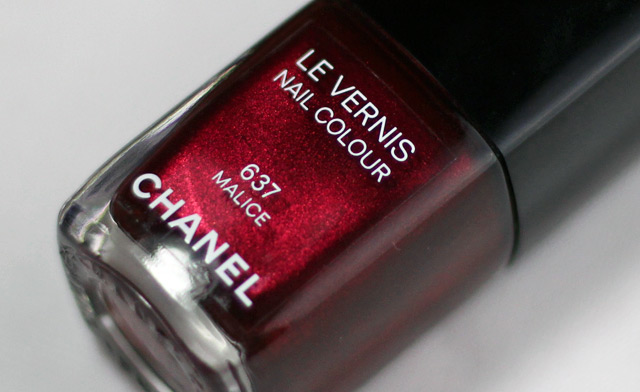 I did find "Malice" to be a little thick, so I added about 3-5 drops of my Orly Nail Lacquer Thinner to it before applying my mani. I found that this helped loads! Where first application on my thumb (no thinner) was a tad bit goopy, after adding the thinner, applying "Malice" was a real joy.
And the best thing is: This polish could go as a single coater! I just added a second coat because it felt good, haha!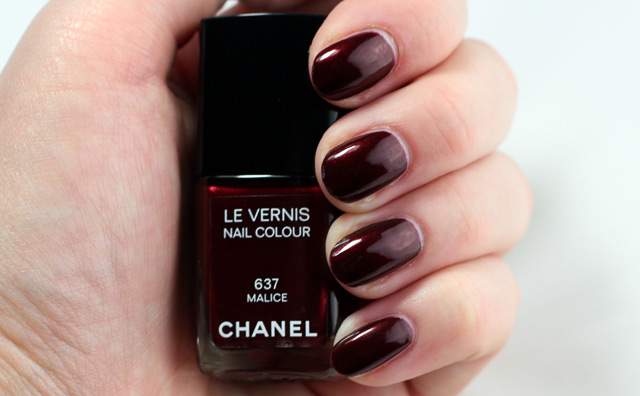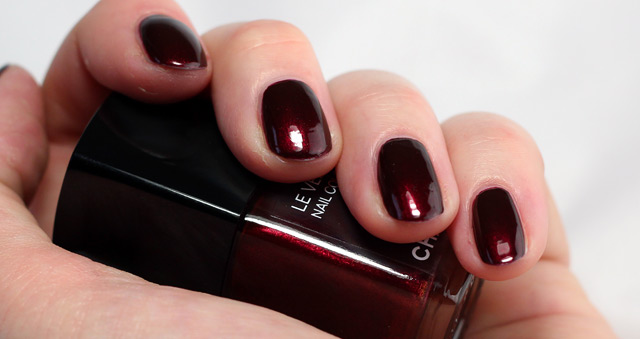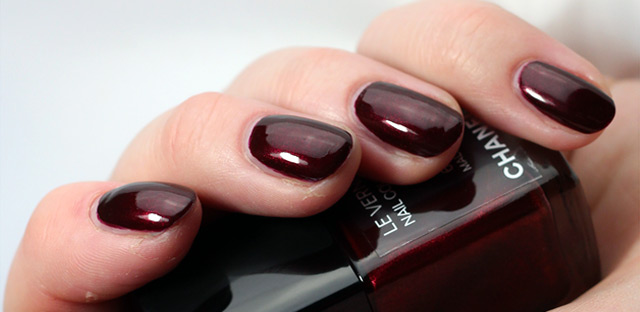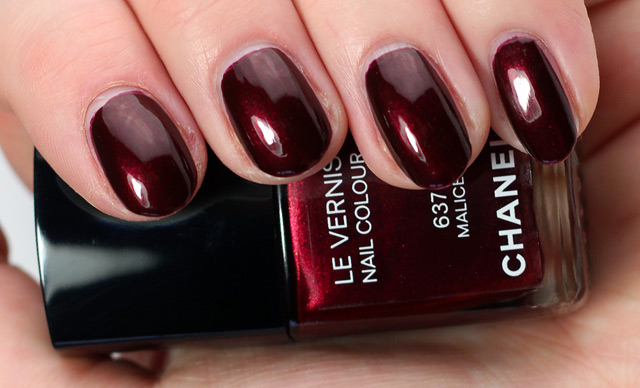 *satisfied sigh* Isn't this polish absolutely orgasmicly gorgeous? I want to marry this.
I absolutely love this polish and I'm pretty sure this is my favorite Chanel nail polish so far. I hope this will get as much love as "Péridot" got. It deserves it.
– only I could root for a nail polish to get popular, LOL! –
Chanel Polishes are available at Dutch department stores like De Bijenkorf and V&D and retail for $26,00 USD / €23,50 EUR