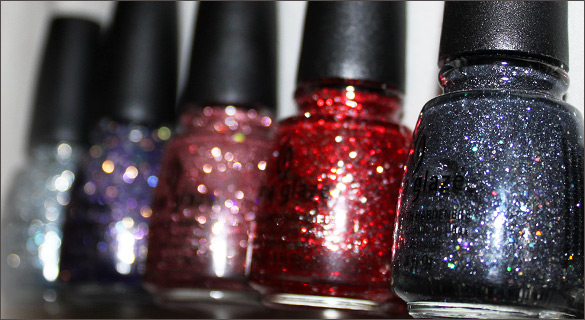 In my opinion China Glaze just made my fall & winter. With 6 new obsessive, amazing glitter nail polishes,
I just know I'm gonna rock the cold days with some awesome GLITTER-BOMBED nails!
If you wanna see the swatches, Click More!



*holds microphone* Before we start I'd like to thank China Glaze for making the glitter lovers extra happy this winter.
OK, Are you ready? Here we go!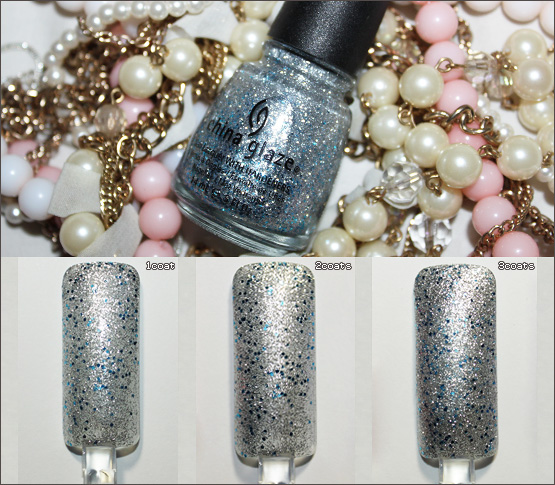 Lorelei's Tiara: "Sterling Silver Infused with Blue Sprinkles" –
This polish is a knock-out. I can totally see myself wearing this when there's snow out and just.. aaah…
Can you see it? Do you see it too? Walking outside in the snow with this awesome silver glitter mani.
What makes this polish so unique is the blue hegaxonal small glitter chunks in it.
I think this will be gorgeous to layer over dark blues!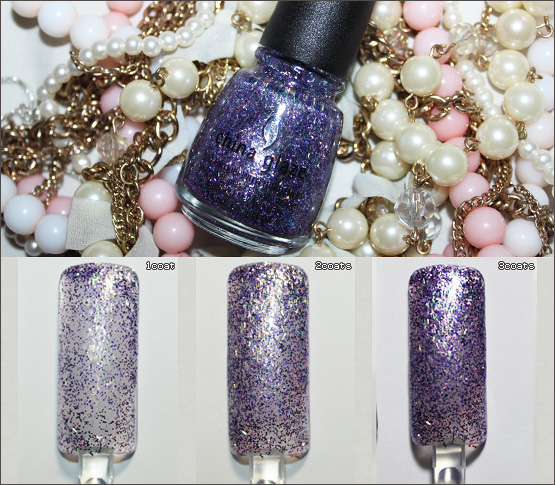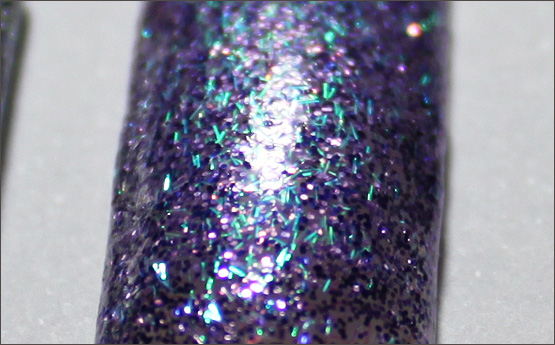 Marry A Millionaire: "Alluring Amethyst with Multi-tonal Fibers" –
Pictures do this beauty no justice. In real life this shines, and sparkles and it's just heart melting, really.
With an amethyst base infused with silver glitter and multi-tonal string glitters, this is a real stunner!
The string-glitters really make this polish. Again, I do think this is gorgeous over black.
It'll really make everything come alive.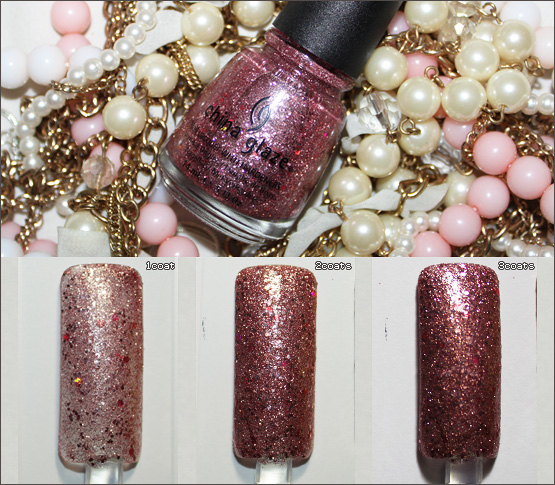 Material Girl: "Posh pink with Holographic Bubblegum Glitter" –
This is a beige-y/rose base infused with soft silver glitters and now and then a holographic hex glitter chunk in it.
Personally, I'm not a big fan of these kinds of pinks. But hey! I bet there are plenty out there who'll love this.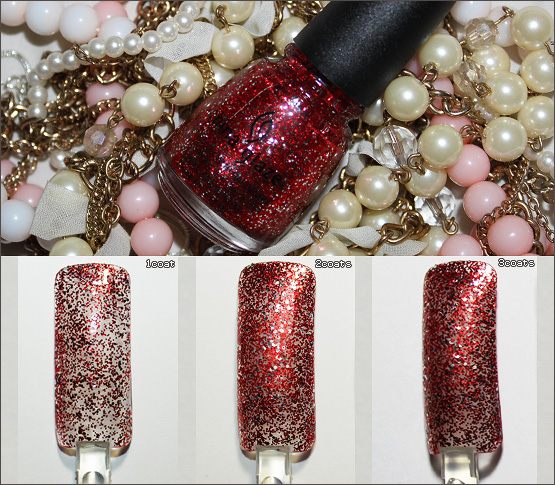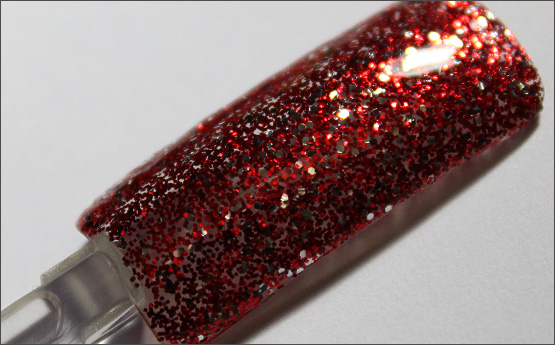 Love Marilyn: "Vivacious Red with Shimmering Silver Particles" –
OMG, I love this so, so much! It's so unique. On the swatches above it kinda looks like it isn't that opaque,
But that's because of the flash which made the silver glitters look white(just like the background).
This has to be one of my faves from this collection. A wonderful christmas color!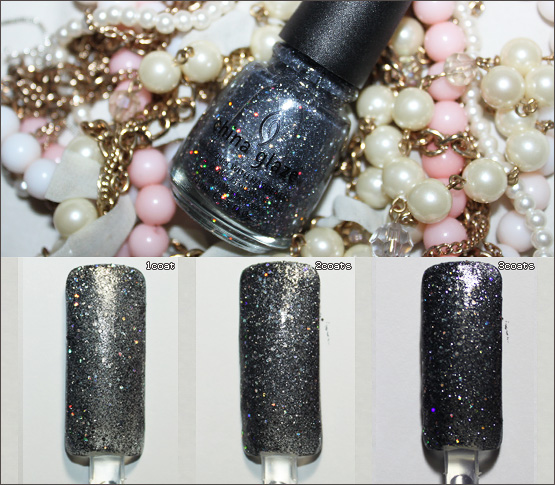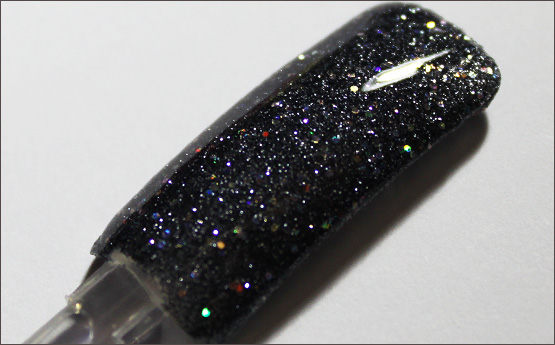 Some Like It Haute: "Graphite Gray with Holographic Glitter" –
Along with "Love Marilyn" this has to be my favorite color of the collection.
It's dark, smoldering, unique and the holographic hex glitter chunks make me drool.
It looks like outer space to me. Yes, I am kind of obsessed.
This also is one of the most opaque of all.. Which is always nice!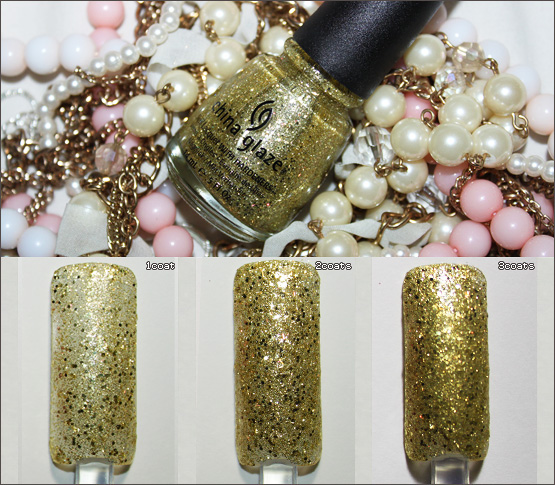 Blonde Bombshell: "Glistening Multidimensional Gold Flecks" –
Gold, Gold Gold! If you love gold, you'll obsess over this one. It's really pretty!
There's nothing more I can say about this one… It's just really pretty.
I had so much fun with these new colors. And if you love glitter, definitely check these out!
Favorites of this collection defnitely are: "Love Marilyn" & "Some Like It Haute".
China Glaze nail lacquers are available through salons and professional beauty supply stores worldwide.
I personally like to get my China Glaze online here.
<3