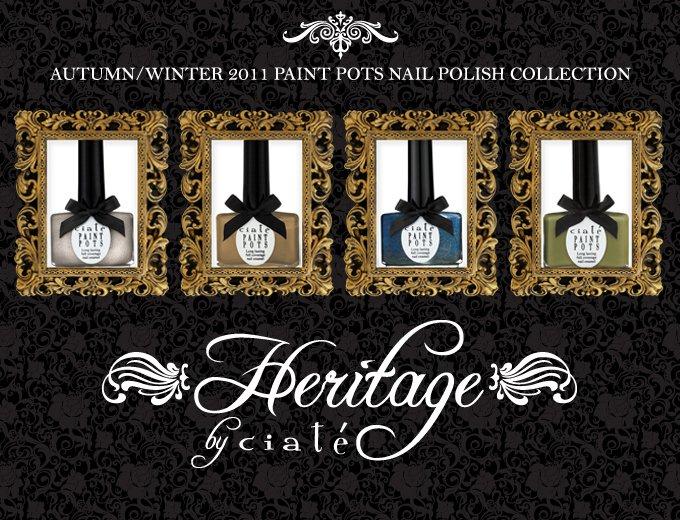 I'm loving all the A/W collections that brands are launching lately.
This Ciaté "Heritage" Autumn/Winter colelction is no exception! Ciaté launched four beautiful new colors,
And for swatches on the new colors, Please Click More! :)

Ciaté tried to keep it safe this year by bringing out a Silver, Shimmery Blue, Moss Green and Shimmering Nude this winter.
It's safe, but oh-so-pretty! So let's not wait any longer, and let's go to the swatches!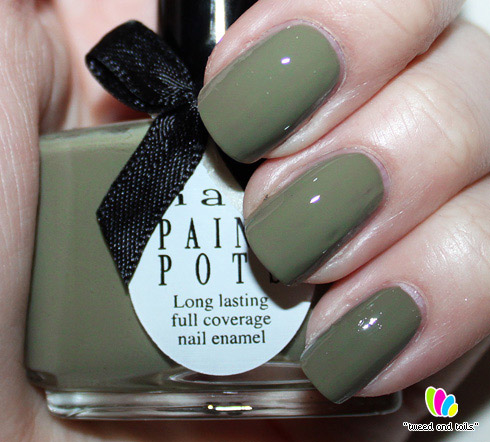 Tweed and Tails:
a creme moss-green. We have seen this before with other brands, but I definitely like how this polish goes o.
If you are a moss green lover this is perfect for you. In my opinion a great fall color!
(On photo: 2 coats)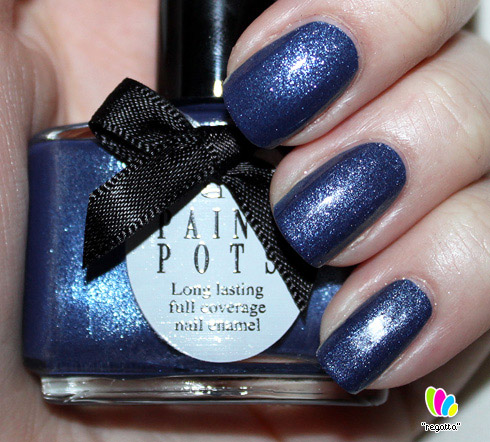 Regetta:
This is truly a stunning blue! It's not necessarily that bright, but damn that shimmer in it makes it SO unique.
Now thís I totally see myself wearing on cold days, where you can see your breath in the air!
I just love the shimmer in it, and application was so easy!
(On photo: 2 coats)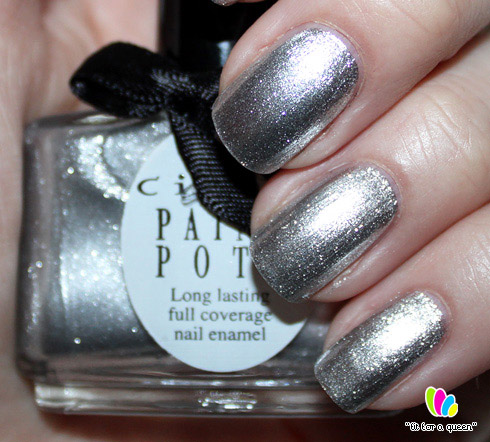 Fit for a Queen:
Aah, I just love the name of this. Ofcourse every nail polish brand brings out a silver with their A/W collection.
But this one is different than all the others.. It's not a chrome, and it's not a glitter.
It's kinda like they combined the two and came up with a really unique finish.
Now, Because it isn't a chrome, you do need a third layer to get it opaque.
But in my opinion, that is totally worth it :)
(On Photo: 3 coats)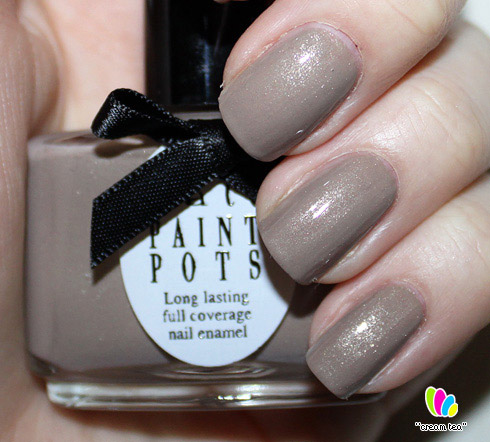 Cream Tea:
Last but not least, Cream Tea..
I like this color.. It's nude, It's safe, It's pretty. Definitely for the people who like to ceep it clean this winter.
There are a gazillion colors like this on the market, But I do really like how this one applied.
(On Photo: 2 coats)
Overall this is a safe, but really pretty collection. And as always with Ciaté, application was no problem or whatsoever.
My favorites of the collection definitely are: "Regatta" & "Fit for a Queen"
Ciaté Nail polishes are available at HetCosmeticaHuis.nl and retail for €11,99 each.