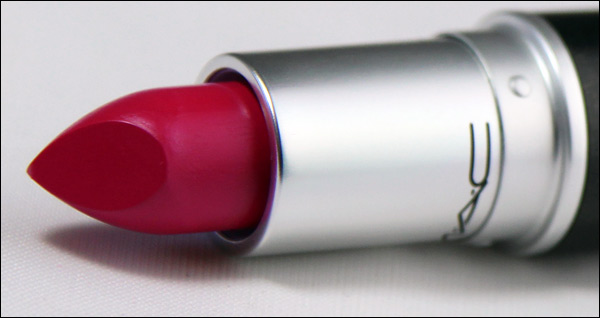 MAC's "Moxie". When I say this I'm sure 70% of you burst out in excitement.
This color is wanted like no other. MAC recently came out with a "By Request" collection.
A collection where they brought back some of the all time favorites. One of them being Moxie.
Moxie sold out before it even was available. Did I mention it being wanted like no other?
Ofcourse when I heard that, I had to have it, No matter what!
I needed to know why people loved Moxie so much..

Moxie comes in the regular black, sleek MAC bullets. Nothing wrong here..
When this angel arrived at my doorstep, I couldn't wait to see what the Moxie-Hype was all about!
I opened my package, ripped apart the MAC box, and with shaky hands took the lid off..
There it was… In all its glory.. Moxie!
Moxie is what MAC describes as a bright red pink. And to be honest when I saw photo's of this sucker online,
I didn't get the hype at all… "….A bright red pink? ….. How special."
But something about Moxie is really hypnotizing. It's one of those lipsticks whose magic is hard to get on camera.
In real life this lipstick radiates like no other. And I can see why so many people love this.
It's bright and out there, but still very wearable. I think that's a key factor to its success.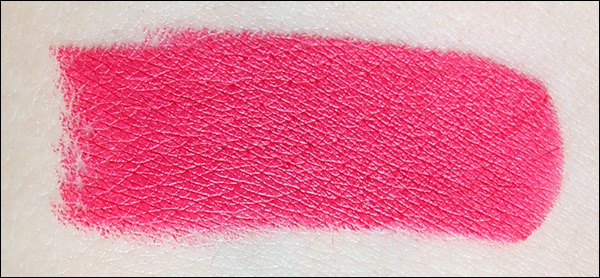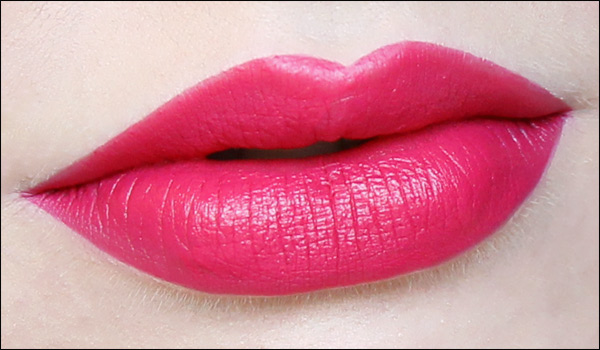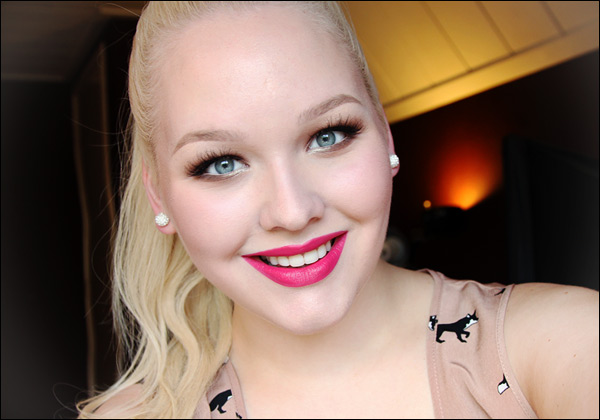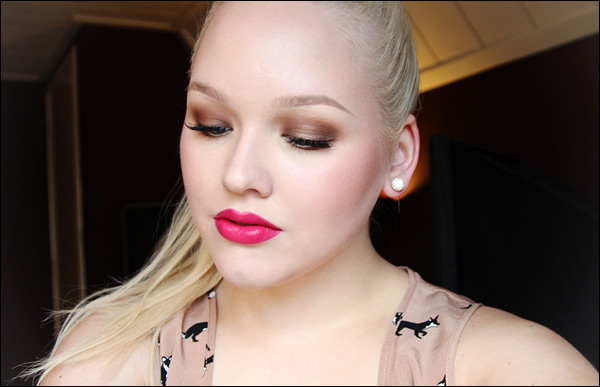 Pigmentation and application of this beauty were a dream. No problems whatsoever.
Also the matte texture is a nice one. Not the type that sucks the moist out of your lips.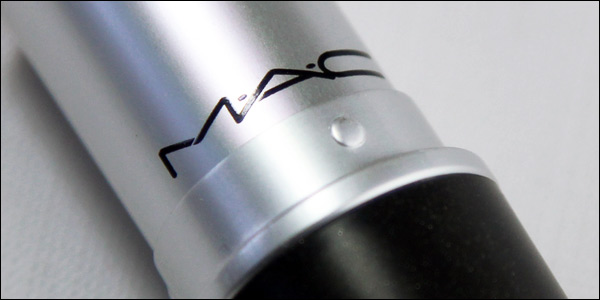 So, What's the verdict?
At first, I did not get the hype at all. But boy what was I thinking?
I love Moxie! It's bright, matte and in your face, But still so wearable.. I love that!
It applies smoothly and the matte texture doesn't dry out your lips completely.
Yes! I now see what all those other people see in Moxie, haha.
Moxie is already sold out, but still available on Ebay (note: I got mine there, and yes you pay more..)