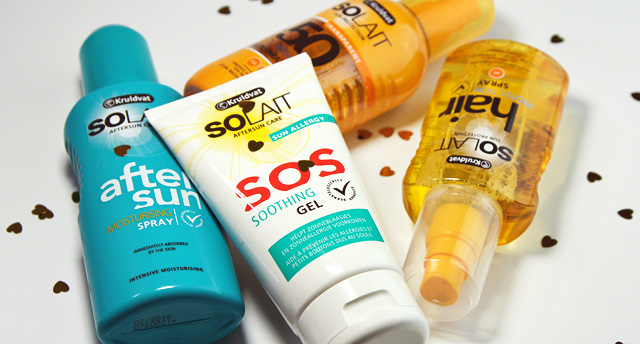 Summer has arrived! Finally it's time to bust out those shorts, flip-flops and hot-coral lipsticks again. But let's not forget about our dearly beloved sunscreen. In Summer we all like to spend a little more time outdoors. A day at the beach, enjoying your time at the park or just chilling in your backyard. But what most people forget is that the sun and Summer temperatures come at a price. The one who pays that price? Your skin!
That's why this Summer Kruidvat is going to help you giving your skin the best protection it can get…
Solait Transparent Sunspray SPF 50 – €11,49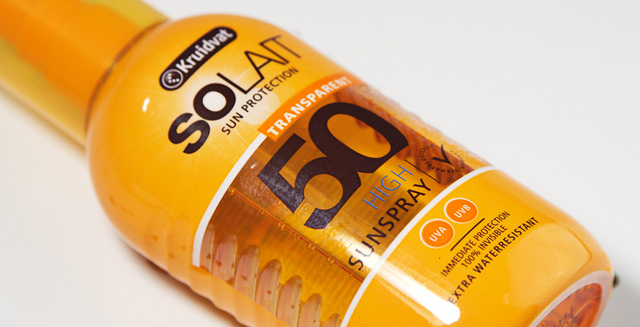 The Kruidvat Solait Transparent Sunspray in SPF 50 is perfect for all of you with a fair to very fair skin tone that burns easily. This sunspray contains vitamin E and provides a water-resistant, transparent and most of all high protection for your fragile skin. I've used this baby for a couple of years now, and it truly works like a charm.
Solait Sunspray Protect & Tan SPF 30 – €10,99


A product I wanted to try out so badly, but unfortunately was out of stock everywhere I went is the Sunspray Protect & Tan SPF  30. This sunspray with vitamin E helps support the natural tan on a fair skin. This product will help you become more tan and highly protects at the same time. A Summer must have!
Solait Hair Protection Sunspray – €3,89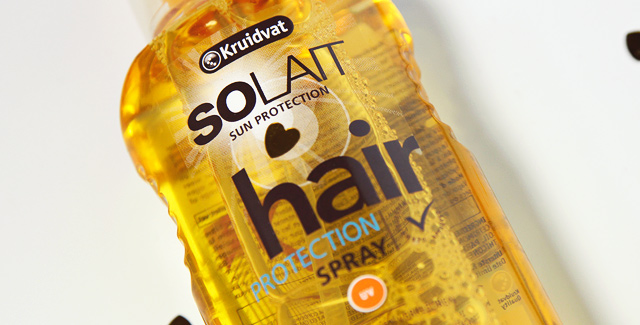 When first bumping into the Kruidvat Solait Hair Protection Sunspray, I thought my eyes were playing a game with me. No way that they're finally was a drugstore sun hair protector! This one is going to be amazing for all you dyed hair lovers out there. I know for sure that this will help my blond actually stay blond and survive this Summer in full health!
Solait After Sun Moisturizing Sunspray – €4,99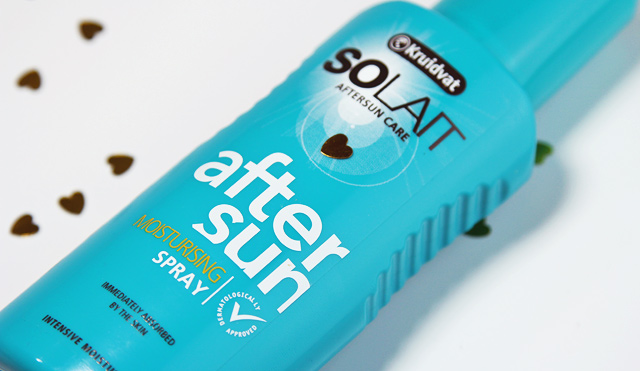 Of course when you have spent the day in the sun, and you want to cool down your skin a bit, After Sun is the way to go. I personally find my skin to feel a little more dry after being exposed to the sun all day, so I like to spray some Kruidvat Solait After Sun Moisturizing Sunspray on, to re-lock that moisture in and make my skin feel soft and calm.
Solait After Sun SOS Soothing Gel – €3,99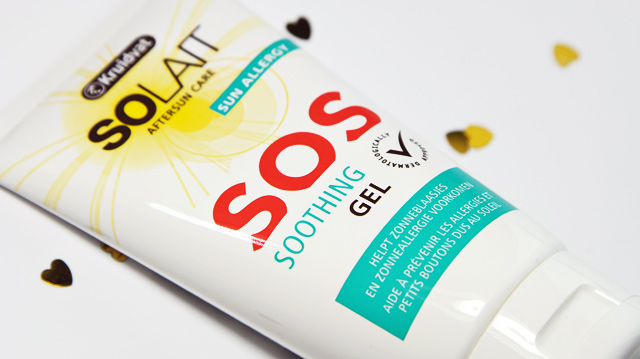 Sometimes, no matter how much you try to protect your skin from sun damaging, we all have those days where it's just a battle you can't win. For days like that Kruidvat made the After Sun SOS Soothing Gel. This gel helps keeping sun blisters and allergies at bay, and provides a nourishing and cooling effect. Again, great for those of you who have very sensitive skin in summer.
These are my favorite drugstore products I love to use in Summer. I know they will help protect my skin, and keep sun damage at bay.
I came across a sweet deal and I just have to share it with you! From June 9th – June 22nd all Solait Sun Protecting Products products retail for €7,00. Also from June 16th – June 22nd all Solait Mini Products retail: 2 products for €2,50. Sweet!
What are your favorite products to use to protect your hair and skin during Summer? Share in the comments below!
❥ Nikkie
@nikkietutorials