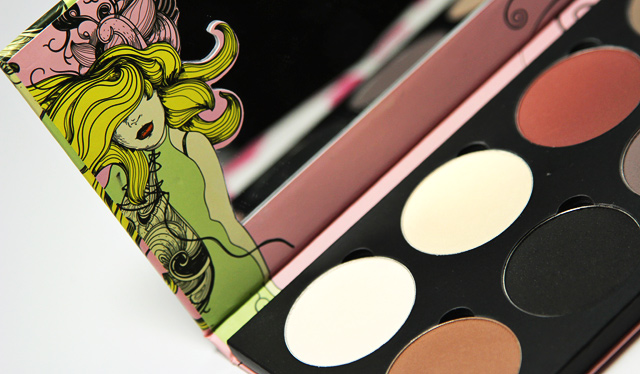 I love finding out about new makeup brands. It's like you're Indiana Jones, on a journey towards finding a new makeup treasure—wearing kick-ass lipstick while doing so, of course—. And just a couple of weeks ago I went on that journey, and found out about SauceBox Cosmetics.
When browsing through their online store, my eyes quickly settled on the Étude Eyeshadow Palette, and I immediately knew this gem had to be mine.
The Étude Eyeshadow Palette is made of sturdy cardboard material with a sweet, baby pink design and drawing of a girl and flora over top. It is a pretty thin and lightweight palette and is just a fraction smaller than a MAC Eyeshadow x15 Palette. There is a mirror inside but the lid cannot stay up by itself so you will need to prop it up against something if you were to use it on the go. There are no applicators included.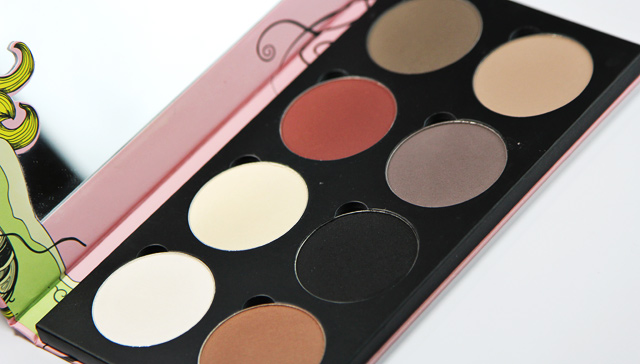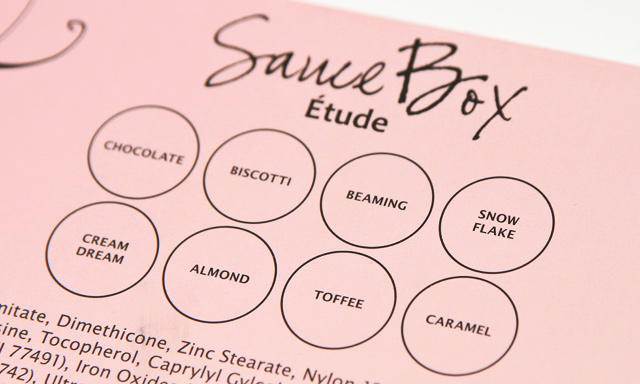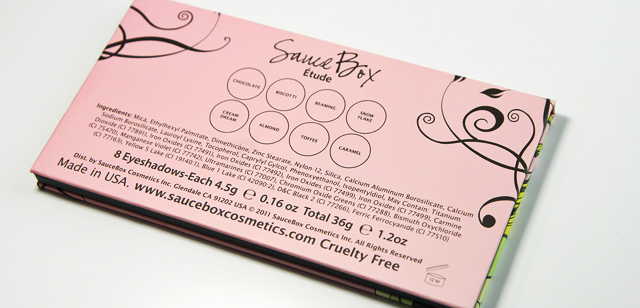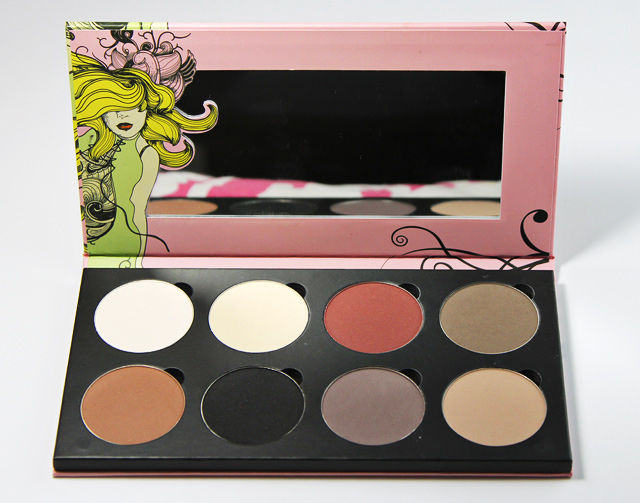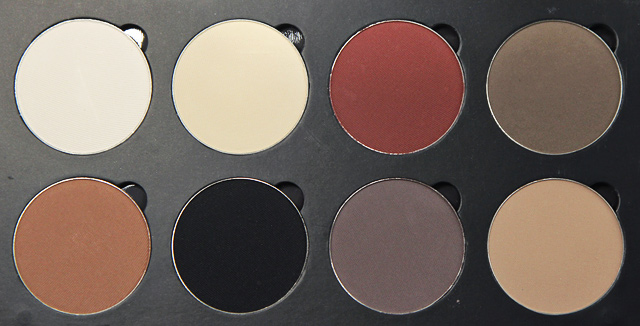 SauceBox Étude Palette – top row; L-R: Snow Flake, Beaming, Biscotti and Chocolate. 
– bottom row; L-R: Caramel, Toffee, Almond and Cream Dream

There are a total of 8 eyeshadows in the palette. They are a mixture of warm and cool-toned mattes and the range of colors varies from lights, to mediums to darks. You basically have all shades you need to create a look in one palette.
The majority of the colors are easy to work with, compliment each other and blend stunningly.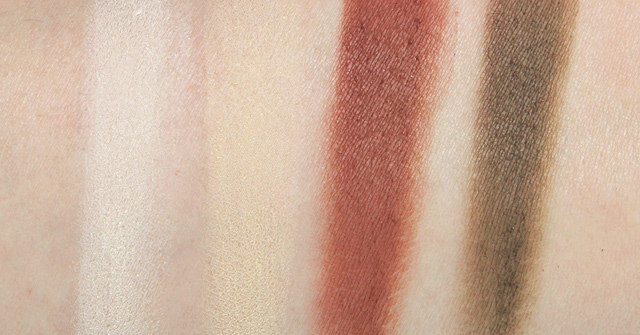 SauceBox Étude Palette – top row; L-R: Snow Flake, Beaming, Biscotti and Chocolate

Snow Flake – milky, off white (matte)
Has a decent color payoff. Is semi-sheer but buildable. Blends really nicely with the skin and is a great highlighter for very fair skin tones. I like how it's a pretty white, instead of a stark, unflattering white.


---

Beaming – creamy nude/bone (matte)
Has a stronger color payoff than Snow Flake and also is semi-sheer but buildable. Works great as a soft highlighter, or eraser to smooth out darker colors.


---

Biscotti – reddish brown/brick (matte)
Has a great color payoff and feels very smooth and soft. Is great for warming up a somewhat dull look. Just the perfect crease color for dark skin tones with a red undertone.


---

Chocolate – cool-toned brown/moss green (matte)
This reminds me a lot of the SUQQU Liquid Eyebrow Pen in Moss Green. It has that same unusual brown shade with a hint of green. Not so sure if Chocolate is the right name for this, but a great shader for deeper skin tones nonetheless. The texture is a tad bit dry and uneven.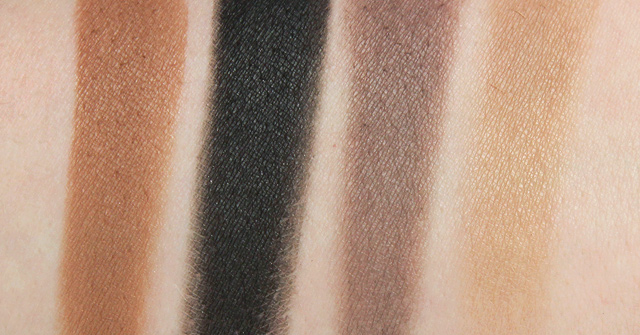 SauceBox Étude Palette – bottom row; L-R: Caramel, Toffee, Almond and Cream Dream

Caramel – soft, warm brown (matte)
One of my favorites shades of brown to work with. These warm browns are a fool-proof way of adding definition to the crease, without going overboard. It is richly pigmented and smooth like butter. It's a very soft powder though, which leads to excessive loose dust in the pan.


---

Toffee – black (matte)
Very richly pigmented but also super buildable. What I like about Toffee is that you can start off really soft and subtle, but once built up, really makes that impact. Great shadow!


---

Almond – cool-toned brown/grey (matte)
Imagine if MAC's Mystery and Copperplate had a love baby, this would be it. It's that perfect shade of cool-toned brown. Not too dark, not too light. Very smooth and easy to work with.


---

Cream Dream – warm tan (matte)
A great transition shade. Perfect to blend out darker colors, or for the slightest bit of definition in the crease. Semi-sheer payoff but buildable. Also noticed this to be a very soft powder, which lead to excessive loose dust in the pan.
Below I created a sultry, glamorous look inspired by Rihanna at the CFDA Awards using this palette. In fact, you can even see me use it in action in the video below!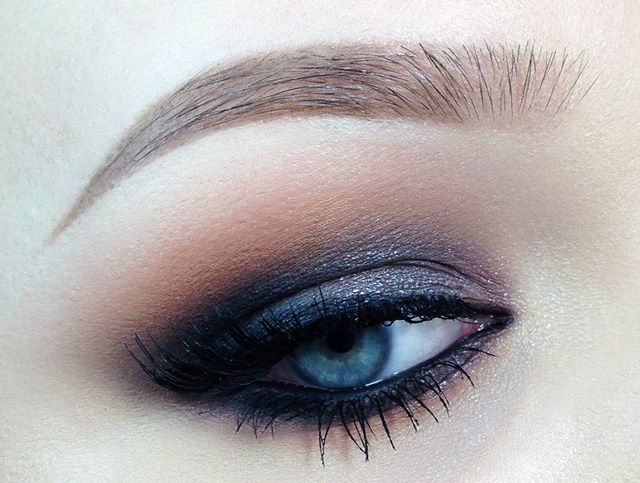 THE VERDICT
I think I have found another holy grail neutrals palette. Not only for personal use, but definitely for my kit as well. The SauceBox Étude Palette has 8 stunning matte shades that will compliment a broad range of skin tones. I love how it both has such cool as warm-toned shades. It has your highlighting colors and your sculpting shades. In a nutshell, this palette is all you need to create a beautiful, full-on eye look.
My only con is that the shadows might be a little too soft. I experienced quite a lot of fall out/loose powder building up in the pan after dipping my brush in a couple of times. But hey, one of my all time favorites, the LORAC Unzipped does this also, and I have no problem working around that. The SauceBox Étude Eyeshadow Palette retails for $50.00.

SauceBox is available at sauceboxcosmetics.com (international)

What do you think of the SauceBox Étude Palette? What's your favorite neutrals palette on the market? Share in the comments below!

❥ Nikkie
@nikkietutorials