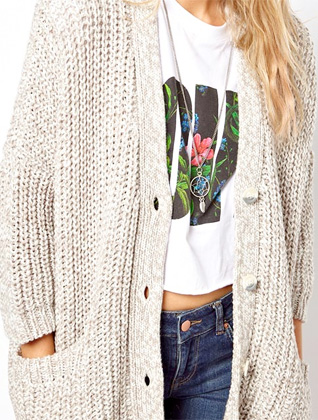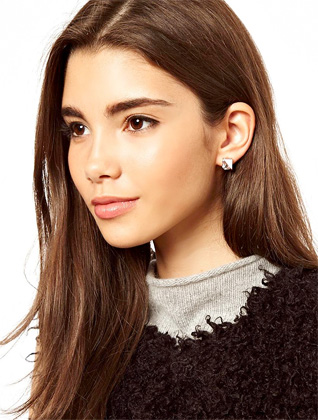 Summer is on its way out and I'm happily waving it goodbye at Mother Nature Airport. Goodbye flowy, floral dresses. Quick and easy Summer makeup routines and above all: Sweat. Boy, will I not miss those gallons of sweat one bit.
Don't get me wrong, I love Summer. But my heart is longing for Eyeliner, Smokey Eyes, Leather, Dark Vampy nail polishes and scented candles filling my room with the most amazing odors.
A couple of days ago I did some browsing on always-wonderful ASOS and couldn't help but get some exciting Fall pieces..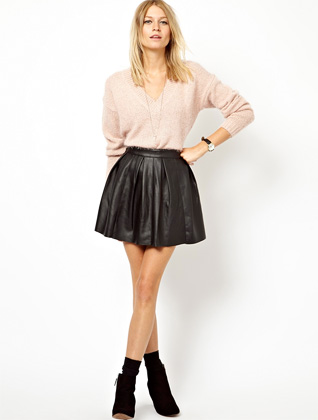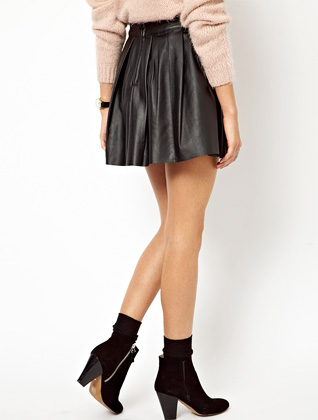 ASOS Skater Skirt in Leather Look – (€39,04 EUR) → Available Here
I've always wanted a basic, fun and daring, Black leather, skater skirt. The search is over!
I was never able to find the perfect one, that'd actually fit me. But this precious fits like a glove. It think leather is the perfect way to funk a simple and casual outfit up. Couldn't be happier with this precious, little thing.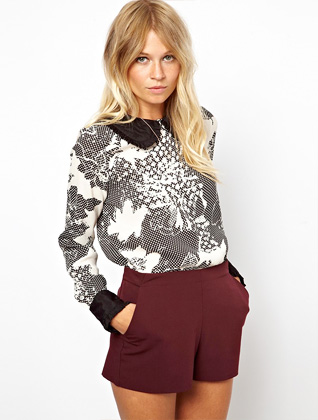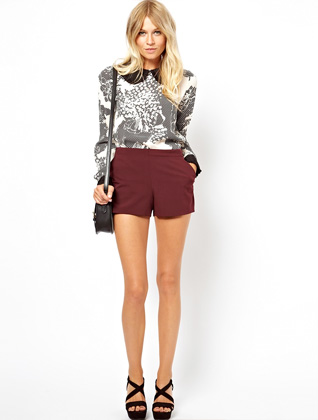 ASOS Blouse With Frill Trim Collar, Floral Spot Print – (€41,64 EUR) → Available Here
How's this for an awesome statement blouse? I absolutely adore the almost cyber looking print with that elegant collar. It's chic, elegant and pretty but still edgy and young. And in my book, that's a win-win.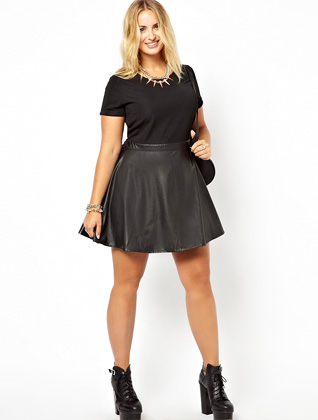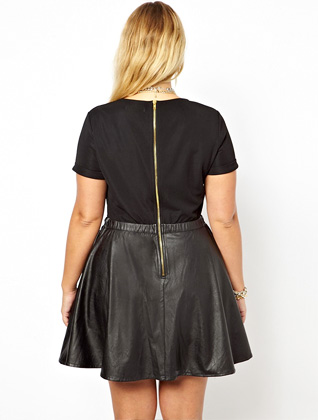 Alice & You Jersey Dress w/ Leather Look Skater Skirt- ($41,64 EUR) → Available Here
Funny how when I only saw the left picture I was like: "I need that skirt in my life!". Little did I know, this actually is a dress. This has my name written all over it. And the best thing is: I tried it on this morning and it makes me look so slim. I was like: "Where did those rolls go?!" I can't wait to wear the ish out of this.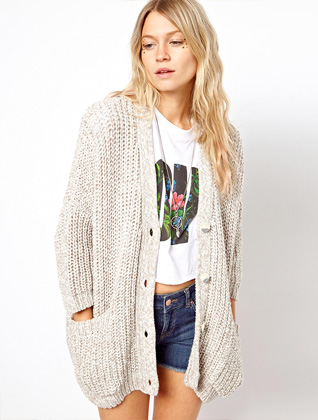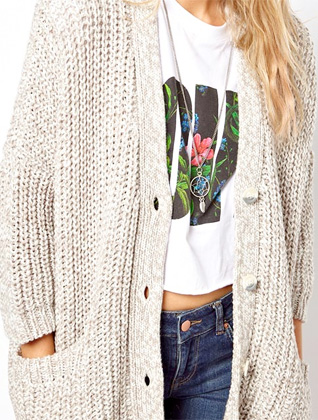 ASOS Big Pocket Cardigan – (€58,56 EUR) → Available Here
I can hear you thinking: "Really Nikkie? A big, slouchy cardigan? How original.."
Don't judge! It's a trend. I like trends, well.. most of the time. And this purchase was partly MeghanRosette's fault. She wears pieces like this all the time, and has me swooning for more.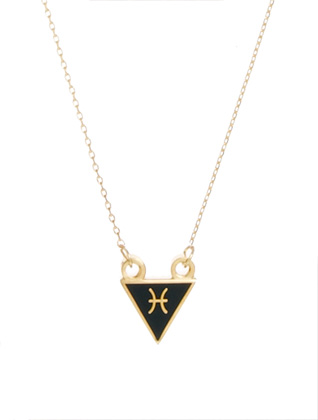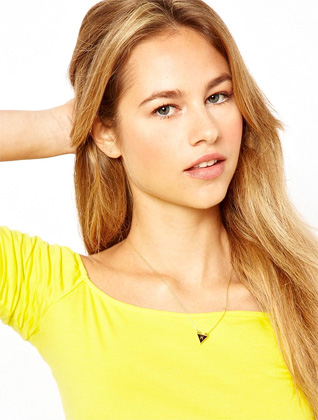 Me & Zena Pisces Horoscope Necklace- (€22,12 EUR) → Available Here
I'm a big girl. With 6'2″ I have big features. My body parts tend to be a little bigger than ASOS models. Online necklace shopping is always a bit of a risk for me. Let's all take a look at that lovely model on the right: Cute little necklace, huh? In my opinion a perfect daily-wear necklace that adds a statement and suits about any outfit. Great… But WHY does this have the size of a friggin' bracelet? I kid you not, this necklace is short(!).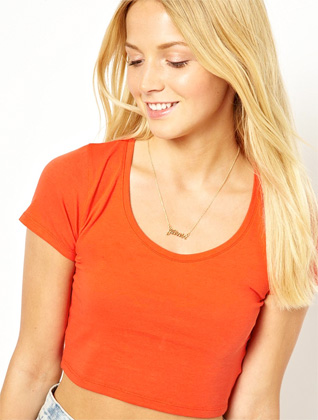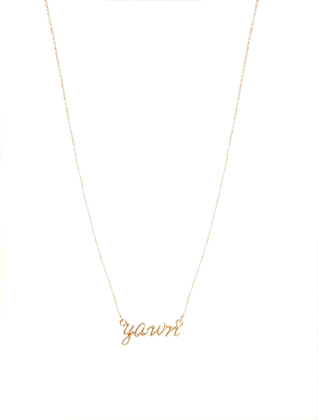 ASOS Yawn Necklace – (€7,81 EUR) → Available Here
Another example: Too awesome for words necklace, the size of a friggin' bracelet. I just don't get it! It looks so long on the model, how can it be that short on me? I'm not that big!
I'm thinking something went wrong here. I hope something went wrong. I feel like Hagrid more and more.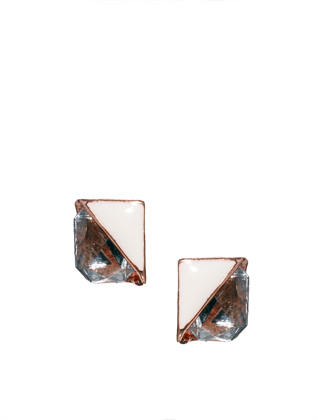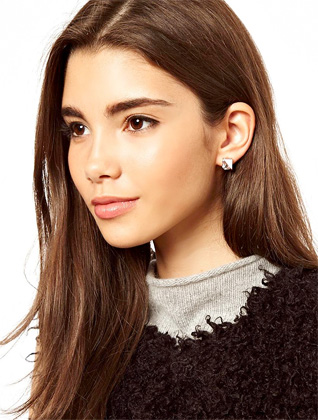 ASOS Mini Rectangle Earrings – (€7,81 EUR) → Available Here
In my opinion one can never own enough dainty, little earrings. So welcome pair number 5043. Aren't these absolutely cute? I'm wearing these as I type and have gotten three compliments already! Score!
ASOS clothing is available at ASOS.com