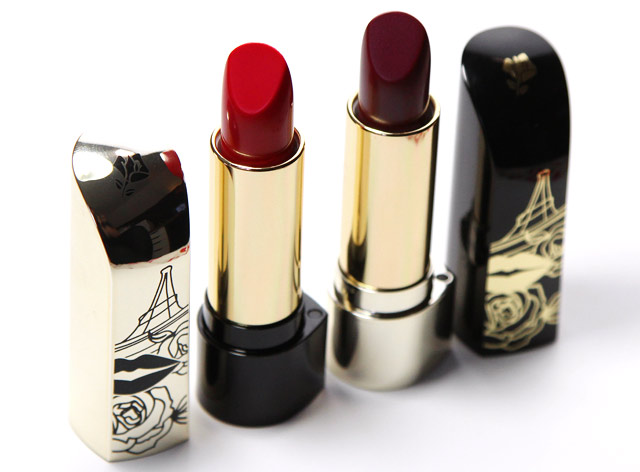 One of my favorite brands Lancôme recently came out with their Fall 2013 makeup collection and, boy does it have some jewels in there. In my most recent August Hits and Oh God NO's I already showed you the Sunkissed Blush, which alone already deserves an award for being too darn beautiful.
But today I want to show you these two L'Absolu Rouge lipsticks. Two sultry, edgy and vampy colors which are going to be perfect for Fall..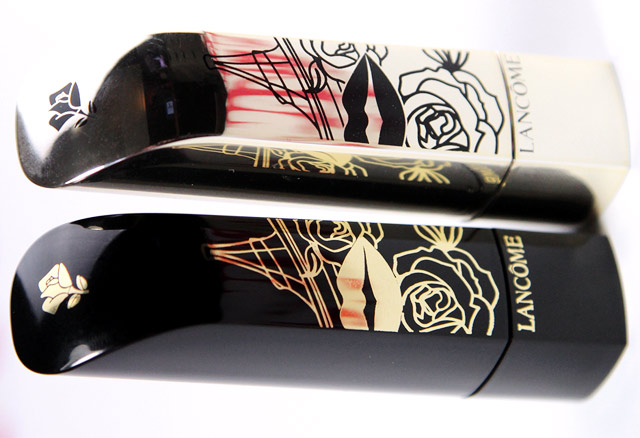 First let's take a minute for this beautiful packaging. There are six lipsticks in this collection. They're divided into three Black with a Light Gold print cases and the other three cases are Light Gold with a Black print. The print features the Eiffel tower, some luscious lips and a beautiful rose. – This design is also found on the Sunkissed Blush.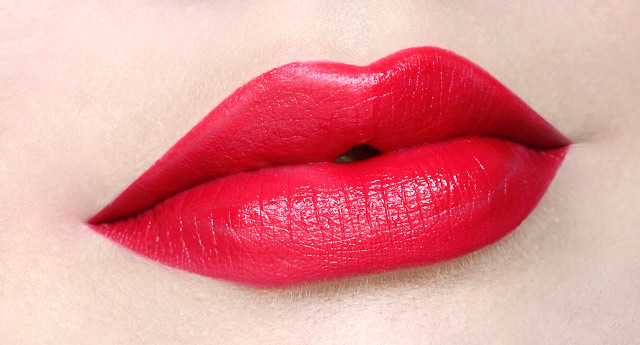 Lancôme L'Absolu Rouge Lipstick: #132 "Caprice" – (€31,50 EUR /$30.00 USD) –
Va va voooommm. This color screams sexy. It's one of the prettiest Reds I've seen in a long time. And to make it all even better: the texture is amazing! "Caprice" applies like a smooth, buttery dream. It's a gorgeous, vibrant Red but with a soft twist. – Color me Caprice crazy!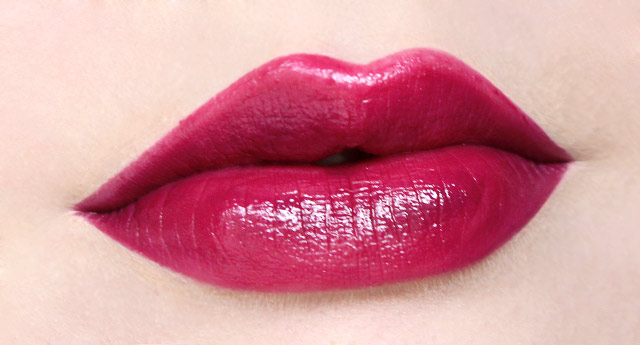 Lancôme L'Absolu Rouge Lipstick: #386 "Prune Désir" – (€31,50 EUR /$30.00 USD) –
I'd describe Prune Désir as a glossy light Wine/Pink color. It's definitely not as Red or deep as the bullet, but it's still very gorgeous. I can see lots and lots of edgy hipsters wear the bejesus out of this. It's dark without going all Goth Chic on us. Prune Désir definitely did not apply as nicely as Caprice as Prune Désir was hard to get opaque evenly.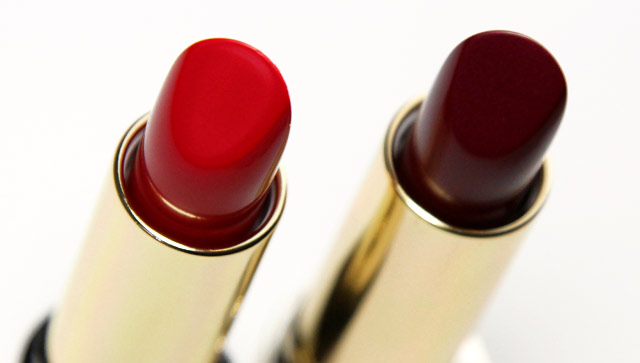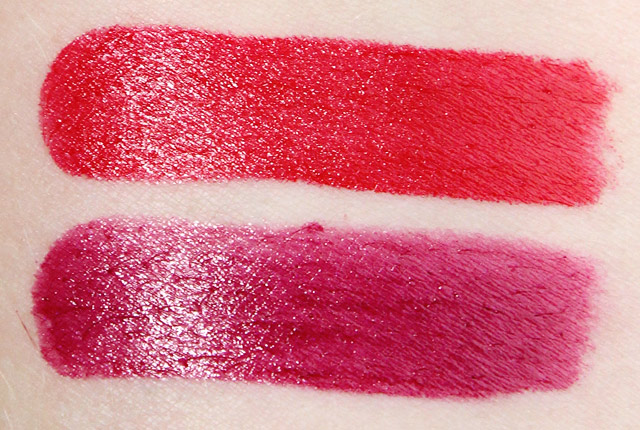 So, What's the verdict?
I think Lancôme did a great job on these. I love that instead of going for traditional Reds and Wines, they added a twist. Caprice is definitely the star in my eyes. Its texture and pop of color have me swooning for more. Prune Désir is beautiful as well, but I wish the texture was a little less glossy. Other than that, these are great, and if you're a vampy lipstick lover, these are perfect for you!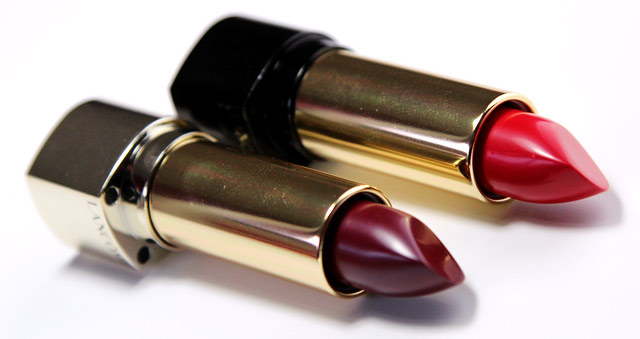 Lancôme lipsticks are available at several Dutch Department Stores and Sephora.com