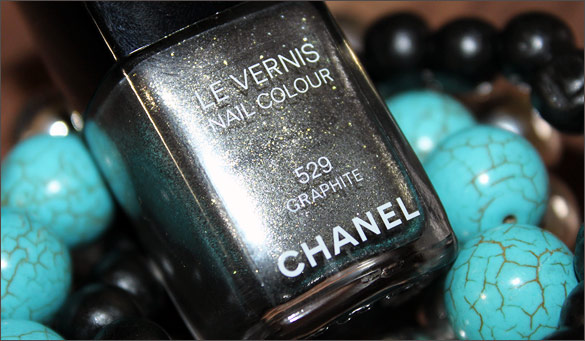 *Grabs microphone* Ladies and Gentlemen..
In my 2 years of having a relationship with nail polish, I've seen it all.
Glitters, Cremes, Mattes, Suedes… You name it, I have it.
But this people…. Thís is Chanel 'Graphite'! My new favorite nail polish <3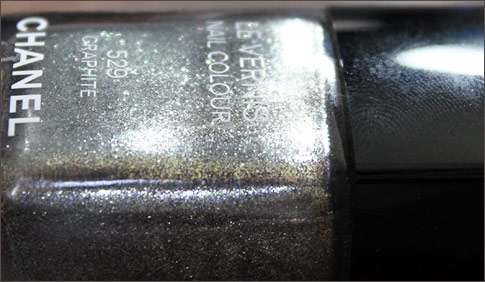 If you've seen my latest Haul Video, I already showed you this beauty.
But I felt like showing it in my video only wasn't enough for this stunner. So here I am with an entire blogpost on it LOL.
Chanel 'Graphite': a foil-ish, Pewter/Grey Color infused with bright Gold/Green shimmer/glitters.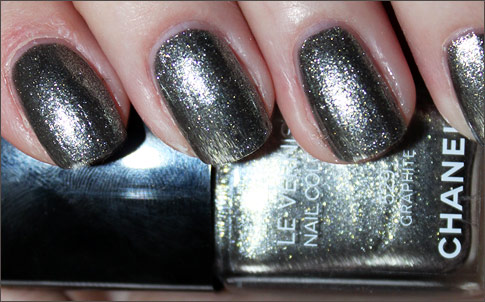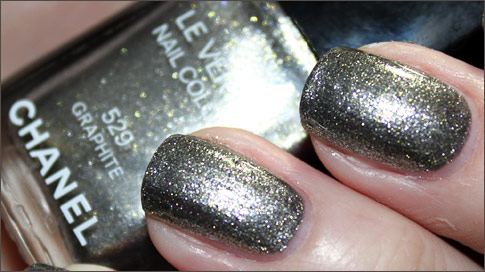 What a killer, huh?!
I love how 'unusual' this looks. It is SO unique. OMG *stares* …. *drools*
Now, rumor has it that most Chanel polishes are naughty, and chip after one day.
I only have one other Chanel polish: Paradoxal, and I never really had problems with that.
But just to be sure I tried out a new base coat!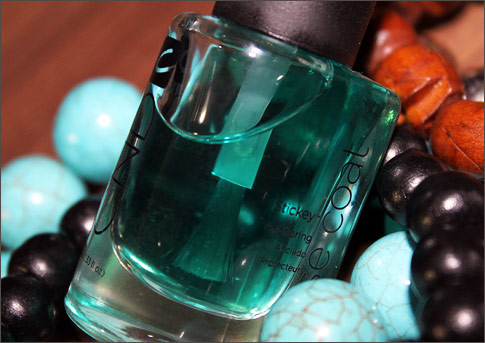 CND (Creative) Stickey Anchoring Base Coat.
In every video that I've watched about this, People go crazy about this one!
They say it makes a polish stay on for at least one week :D
I'll definitely keep you updated on this one.
Application of Graphite was a pleasure. I only needed 2 coats.
The brush may be a bit too big for girls with small finger nails, But for me this was absolutely fine.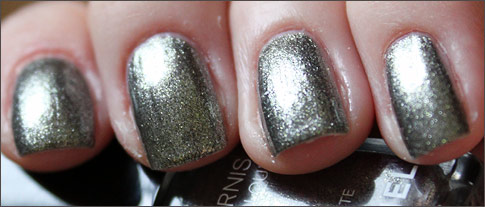 I just love this polish so, so much! If you love colors like these, definitely take a look at the new Chanel Polishes.
You have to be quick though, because Chanel Polishes always sell really fast.
This polish retails for €22 and is available at your local Chanel counters (if it isn't sold out yet)