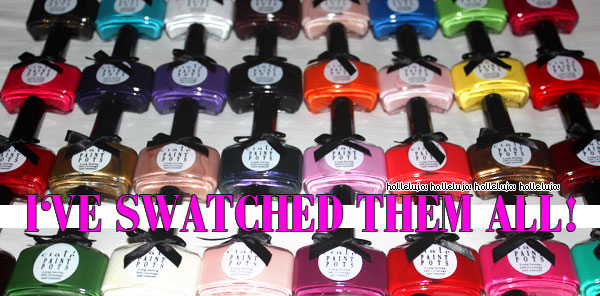 I have done it. It has taken me 3,5 days, 45 polishes, TONS of nail polish remover and cotton pads..
I HAVE DONE IT! I have swatched every single nail polish of Ciaté's Nail Polish collection!
Words can not describe how happy I am, I'm finally done!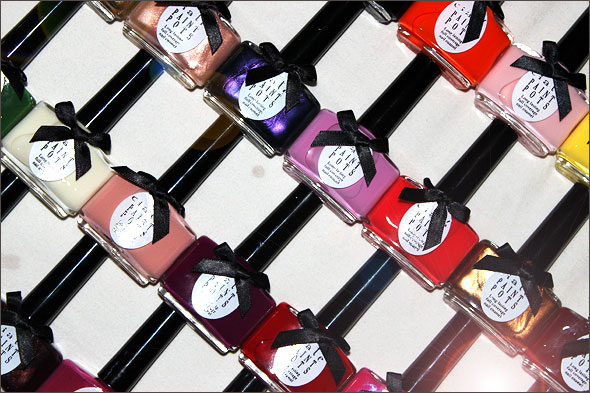 I must say it was a tough job. I have totally grown deep respect for all the nail polish bloggers out there!
But it kinda has me hooked too… I LOVE writing blogposts on new polishes now.
Definitely make sure to tell me if you like to see more blogposts on nail polishes here.
45 Colors: 45 Different, unique, jaw-dropping, breath taking, mouth watering nail polishes.
ofcourse while swatching, I came across some favorites.
Here's a couple I really liked myself. (Name of the polish is in the right bottom corner)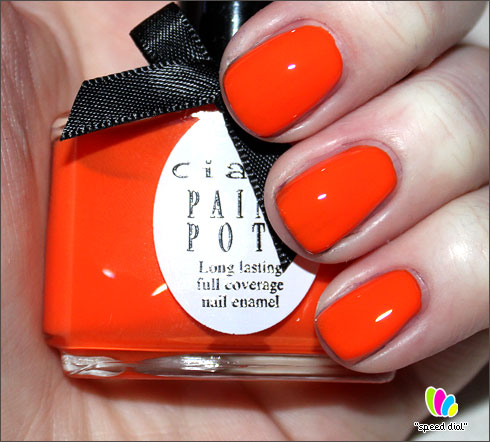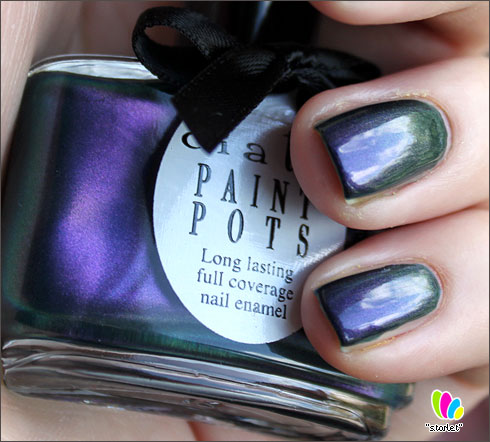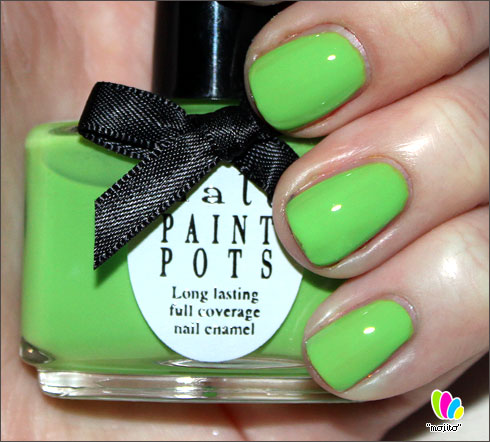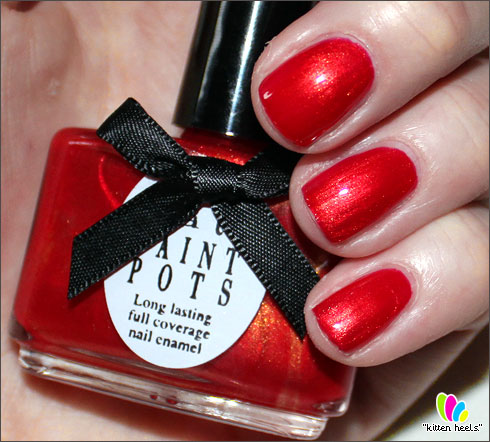 Nice, Huh?! >;)
Ofcourse for all the swatches on all the colors, please visit HetCosmeticaHuis.nl
(You will get an overload of my nails LOL)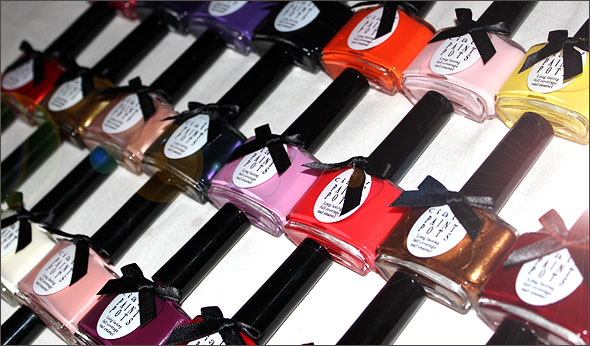 Ciaté Nail Polishes retail for €11,99 at HetCosmeticaHuis.nl
Have fun! And if you ended up buying some colors, please let me know which! :)
Do you want to see more nail polish swatch blogposts from me?