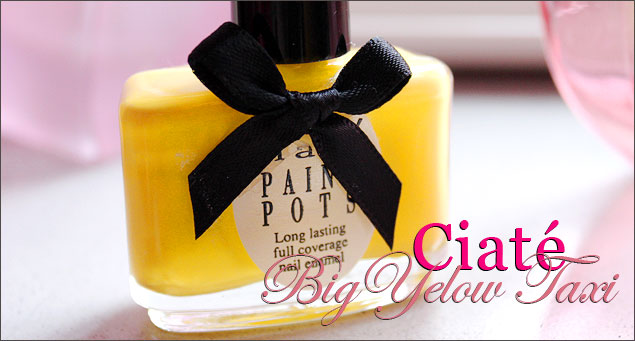 My mom has officially begun selling Ciaté Nail polishes in her webshop since last Friday.
And the lovely woman that she is, asked me to swatch all the colors of the entire collection.
"Sure!" I said. How did I know there were about 45+ colors?
Today I swatched around 30 colors for her(note: my cuticles are murdered) and when you swatch
30 colors, ofcourse there's going to be at least 1 color you like enough for a blogpost!

Big Yellow Taxi: a bright-true-yellow creme-finish polish.
It's truly a beautiful, bright, vivid yellow, perfect for the orang and yellow color trend that is going on right now.
(Photo is taken in front of a window)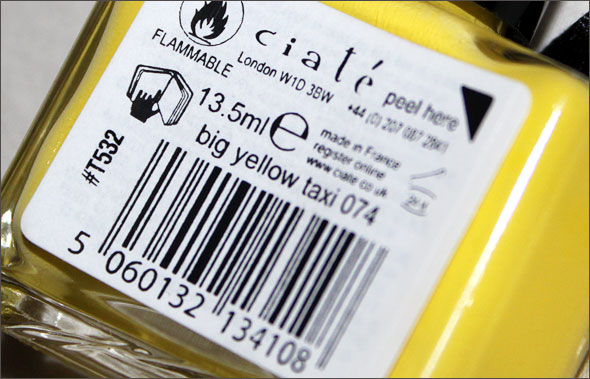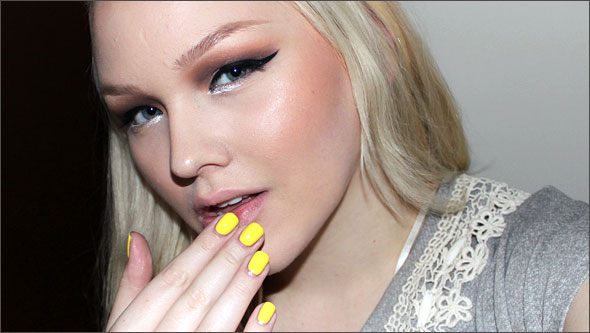 I love how this color is such a statement.
Last night I had a party of one of my best friends' parents, and wore such plain colors: Grey and Black!
I decided to stir things up a bit by adding this bright, vivid yellow polish.
and I absolutely love how my plain outfit got a completely different feeling.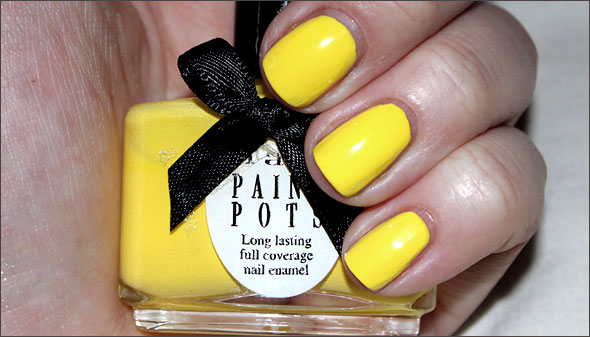 (Photo is taken with flash)
Just like all the other Ciaté polishes this was such a joy to work with.
With only 2 coats, and a topcoat I was ready to go! Also this polish seemed to dry so much faster,
than the other Ciaté polishes I wrote blogposts on. This polish absolutely goes into my list of 'LOVES'.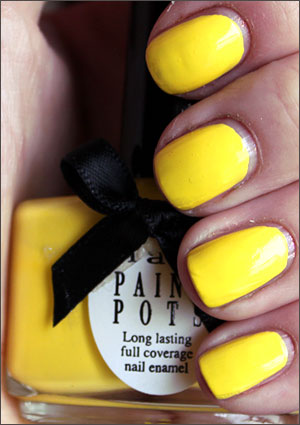 Big Yellow Taxi retails for €11,99 at HetCosmeticaHuis.nl
BUT my mom has a sale going on right now, Selling the polishes for €10,19

Oh By the way! I'm almost done swatching all the colors!
So make sure to check the website out, once all the swatches go online.
You can see my nails at least 45+ times LOL <3