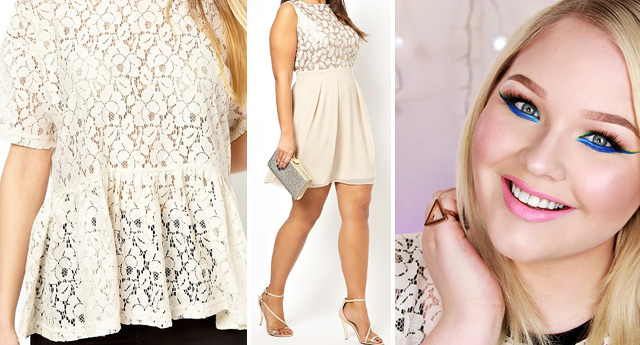 Recently I've discovered something of grave importance, when it comes to filming my videos. As you know, I take my lighting set-up and color balancing really serious. And for some odd reason, sometimes, a video would look like a total, un-color-balanced mess. It would happen every now and then, and I couldn't figure out what was causing it. Until I saw that in all those un-color-balanced mess videos, I did not wear White.
I quickly decided to spend the night searching for the cutest White pieces on my beloved, clothing-heaven: ASOS…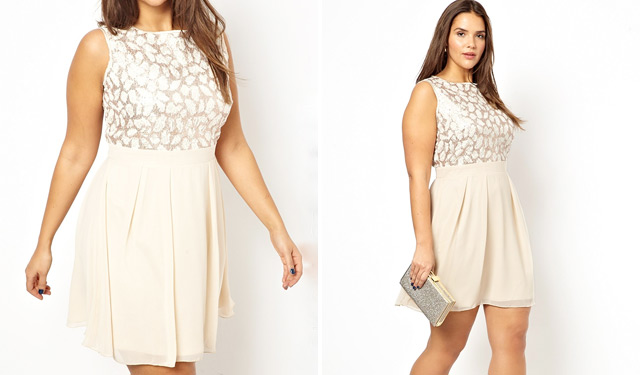 Little Mistress Lace & Sequin Body Dress w/ Pleated Skirt → Available Here
I mean, just look at it. This dress is glamorous, fancy and fun. I love the mix of the sequin top and flowy bottom. Little Mistress has amazing dresses for us curvier people, and they always have something I know I'm going to love. I originally bought this for an event in Paris, but it was too cold out to wear that night, so it's miserably hanging in my closet right now, waiting to be worn.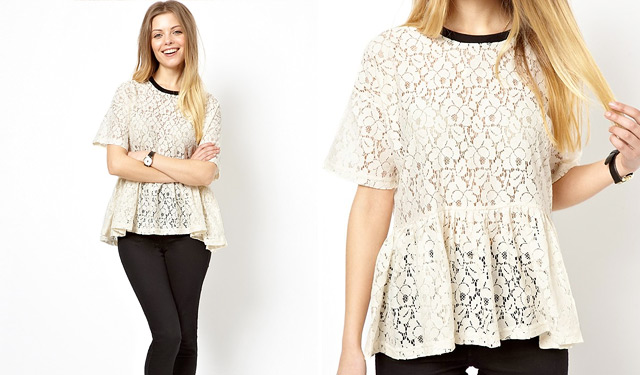 ASOS Lace Smock Top → Available Here
I am so extremely happy that I got this. Ever since this dainty lace smock top arrived, I've been wearing it like no other. I've let it shine in this tutorial, but also in this video and this one. It's so flowy, cute and girly. But paired up with some leather and Gold it transforms into an edgy chic dream. Ah, I'm in love with this top!

ASOS Peplum Top w/ Lace Insert → Available Here
For a more casual feel I decided to go for this White peplum top with Black lace running through the sleeves and shoulders. I've always been a little bit afraid of the peplum trend, as I thought it would make me look humongous. But on the contrary, it slims me down beautifully. I love how it adds definition without over thinking it.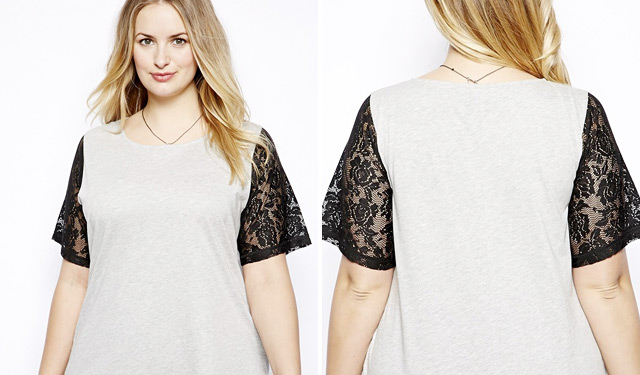 ASOS Curve T-Shirt w/ Lace Sleeves → Available Here
Can you tell I've been in a lace crave when placing this order? Another more casual pick. This basic Grey t-shirt looks stunning paired with some leather and biker boots. You can see me wearing it here.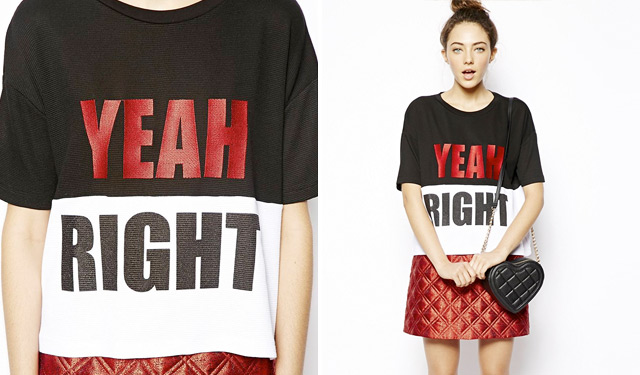 ASOS Monochrome Textured T-Shirt w/ "Yeah Right" → Available Here
Not White. Still very cool and a lot of fun. The amounts of people on the streets who will shout "Yeah Right!" at you when wearing this… uncountable. But so much fun! I wanted the Red skirt as well, but skipped because I don't think it'll look any good on my body.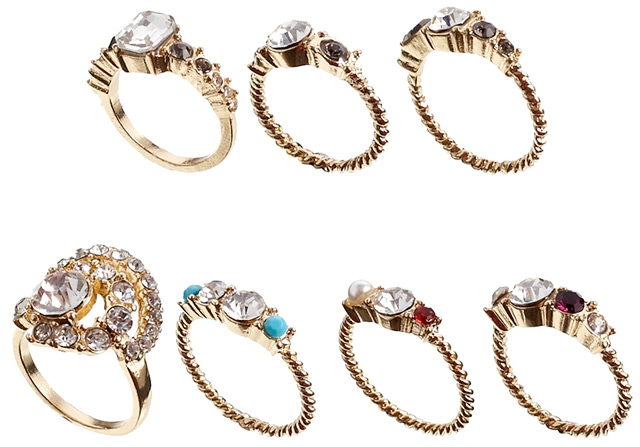 ASOS Curve Vintage Style Pearl & Stone Ring Pack → Available Here
Is shopping rings an absolute nightmare for you, because your fingers are a little bit bigger than the masses too? Well, it is for me. As a big-finger girl, shopping for rings in any shop is a tragedy. That is until I found out about ASOS' Curve ring section! Rings for big-finger people! It's heaven on earth. No really.
Have you done any online clothing shopping lately? What did you get? Do share!