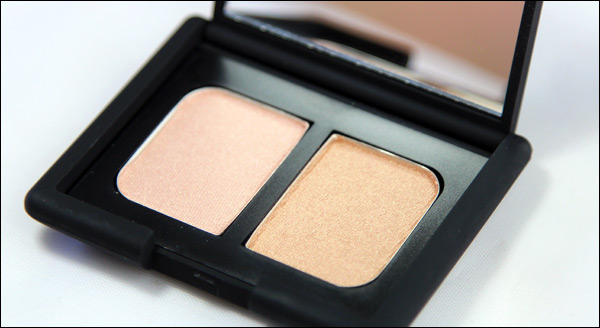 NARS: a brand that has always interested me quite a bit, but somehow I never really bought anything from them.
One of the reasons being is because NARS isn't sold in the Netherlands, and honestly I think their prices are a little high.
However, when I saw swatches of this beauty online, I had to have it!

Here's the packaging of the NARS Duo Eyeshadows: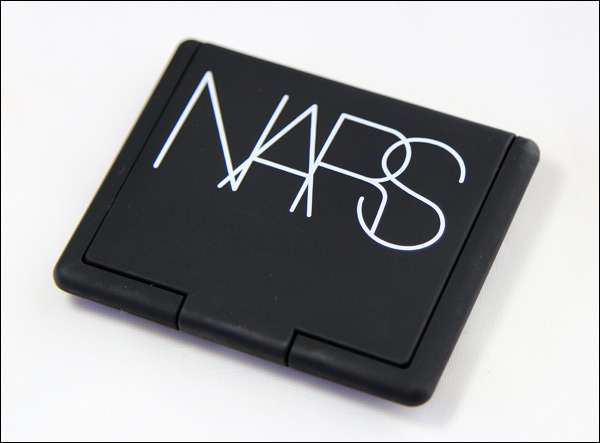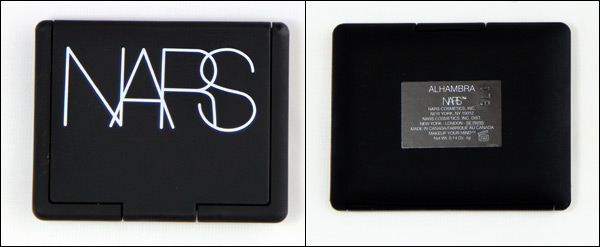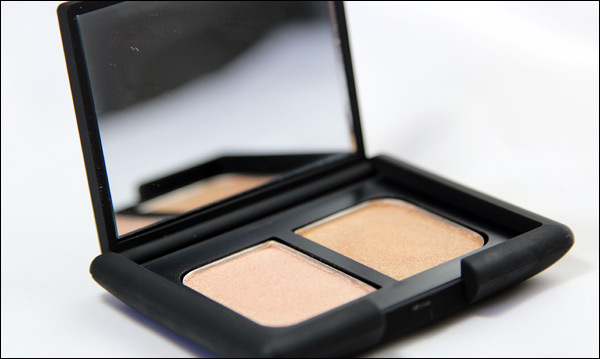 NARS' Duo Eyeshadows come in a hard rubber case, with on the back the name of your shadow.
And on the inside ofcourse the product itself plus a handy, little mirror.
I really like the packaging. It's sleek, elegant and the rubber finish gives it an unusual twist – I love that!
One little downside to the rubber finish is that it makes the case dirty in no time.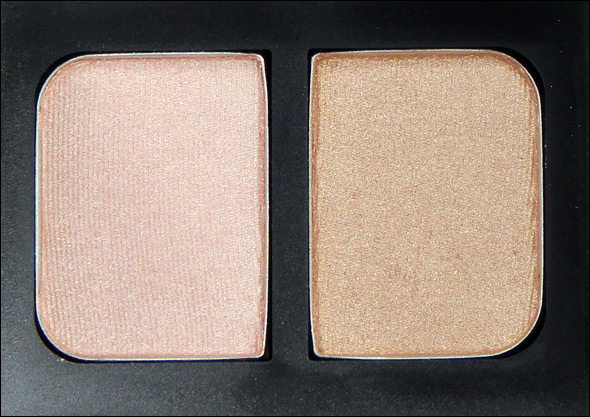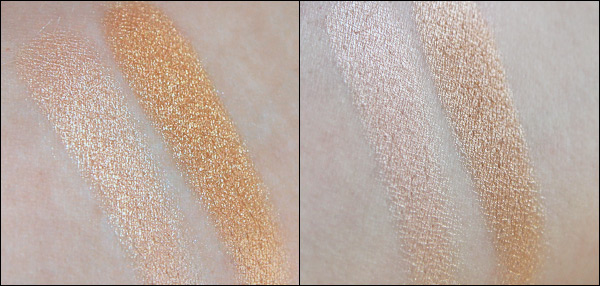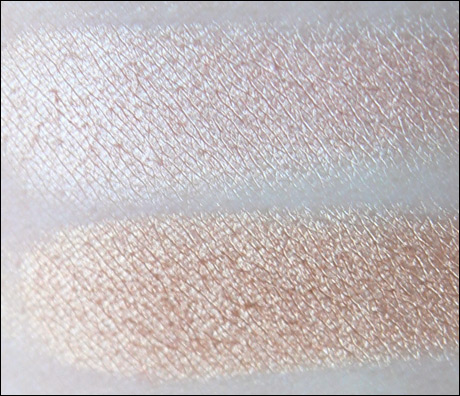 Now let's talk about the actual eyeshadows… WOW!! These are INSANELY gorgeous!
Why has nobody ever told me how great these are?!
Pigmentation and application of these are seriously one of the best things in life ever.
They apply like butter and blend like a dream.
I actually had a photoshoot yesterday with mega talented photographer Bianca Toeps, and I decided to play with my "Alhambra"
a bit. I used a mix of the two colors on the lid, and applied the pale rose-gold color onto my model's inner corners.
Here's a backstage shot I took: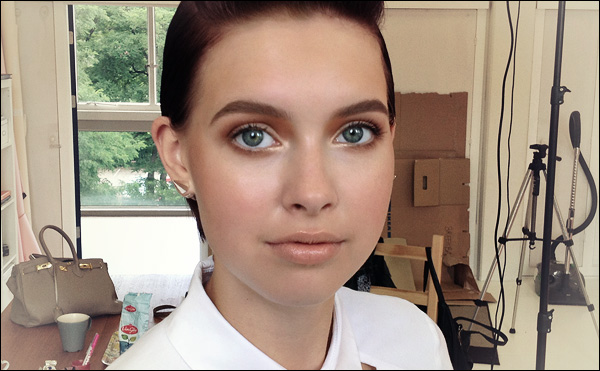 So, What's the verdict?
I'm in love! In two days this probably became one of my all time favorite eyeshadows ever.
The colors are very wearable, but at the same time give you that glamour and elegant feel.
I recommend this to anybody who wants a buttery, mega pigmented, wearable, glamorous everyday eyeshadow.
The only downside I can think of is it's price. This NARS Duo Eyeshadows "Alhambra" retail for $34 USD / €34 EUR
And is available at Sephora.
For all my European people, Always wanted to order NARS, but didn't know where?
The French Sephora website(click!) ships all Europe! – This is how I got mine, cool huh? :)