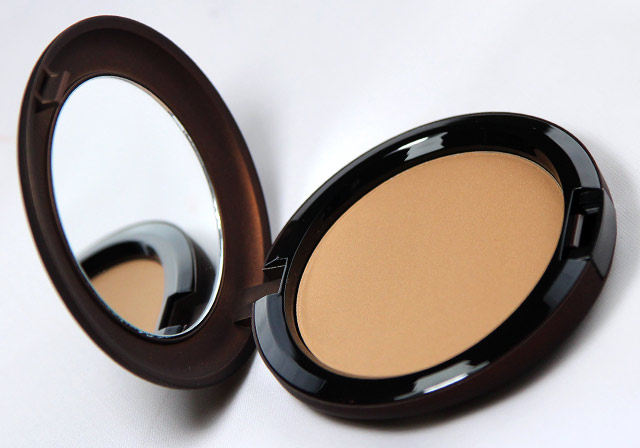 While the sun-rays are still at a long-term hiatus here in the Netherlands, that doesn't mean we can't already start to bronze ourselves up. MAC recently came out with her Summer 2013 collection called "Temperature Rising" and while the temperature is still falling here in Holland, today I'll show you one of MAC's new bronzers: "Nude on Board"..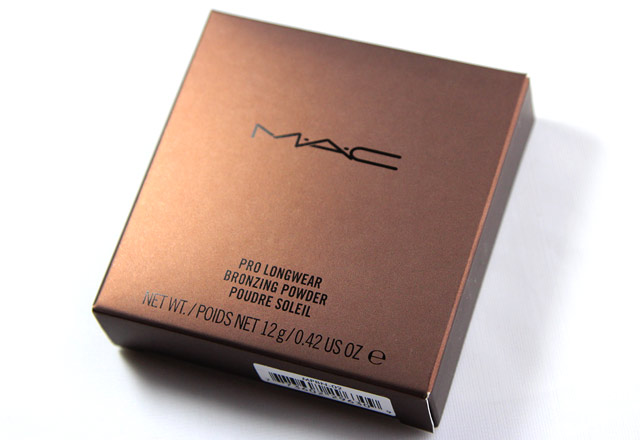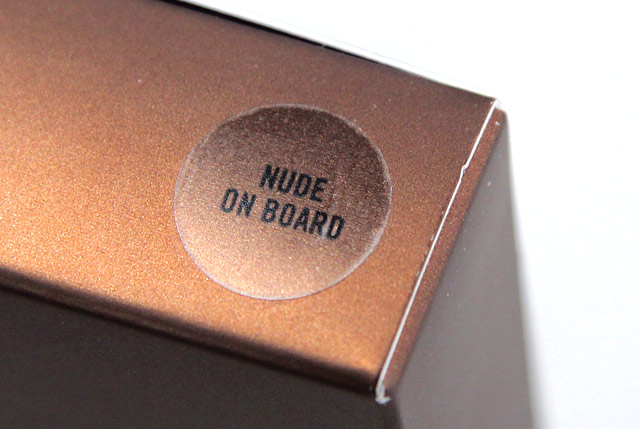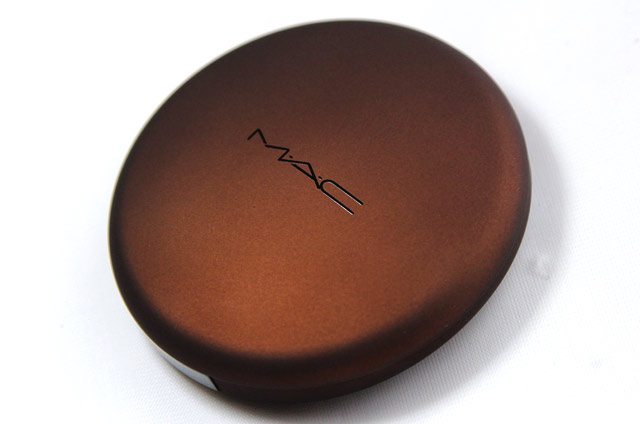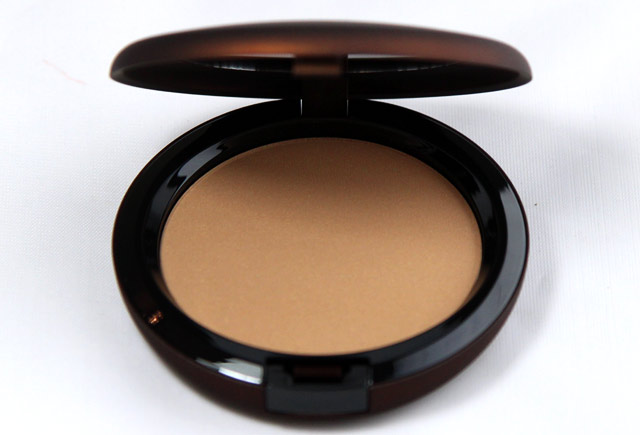 Okay, okay, okay. The packaging of the "Temperature Rising" PRO Longwear bronzers are fan-freakin-tastic. A bronze rubber finish?! Oh MAC, how you got me swooning for more. I absolutely love the packaging, the bronze rubber is something new, different and cool. -Or should I say warm? ;)- A little downside to it is that it does get dirty really easily.
But hey, who cares? It's bronze rubber!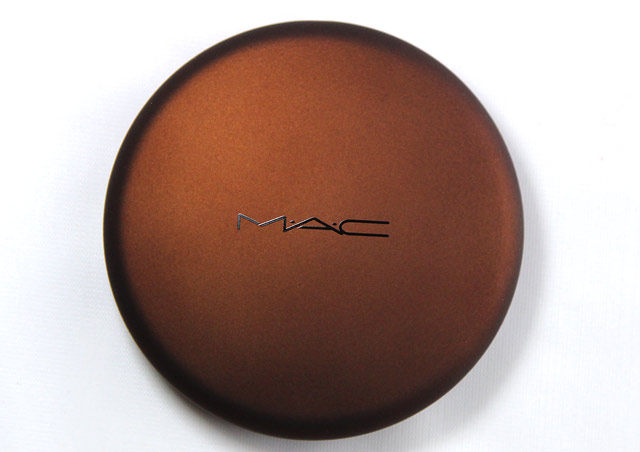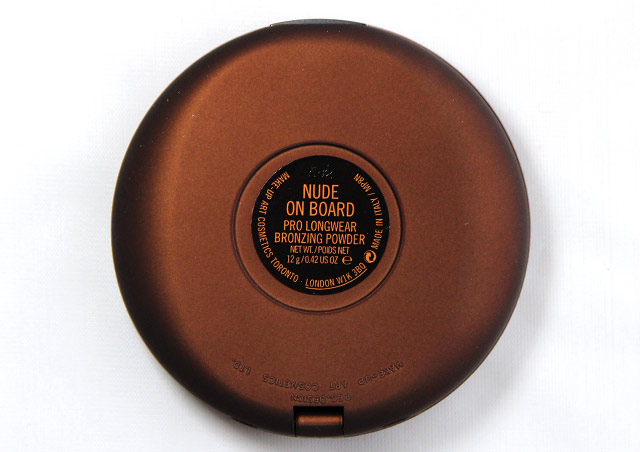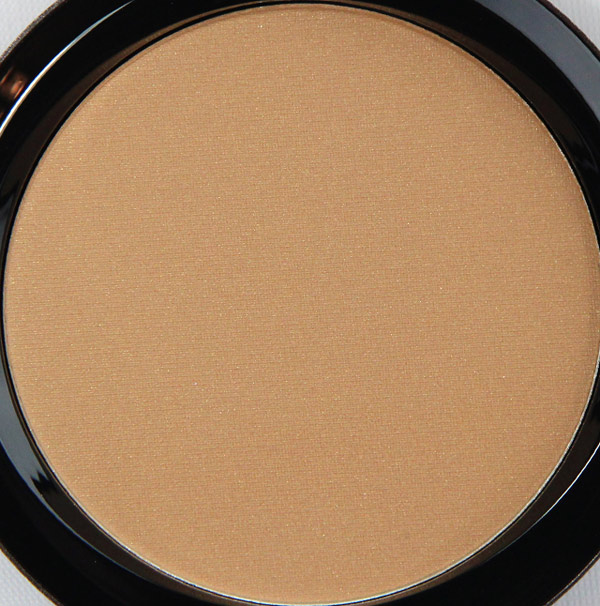 M.A.C PRO Longwear Bronzer: "Nude on Board" – (€30,00 EUR /$30,00 USD) –
I think I may have a new bronzer obsession. The month of May has been great for my obsessing-over-makeup life. "Nude on Board" is truly stunning and might be the perfect bronzer for pale ladies and gents like myself. Color wise it's extremely close to Illamasqua's Powder Blush in "Disobey" which I use on a regular basis, to warm up my face.
"Nude on Board" is pigmented but not too overpowering. It's easy to use and once again, perfect for pale people.
This weekend I had to do makeup for Fashionmilk's 4.0 photoshoot, and since almost all our models were pale girls I decided to bust out "Nude on Board" and put it to good use: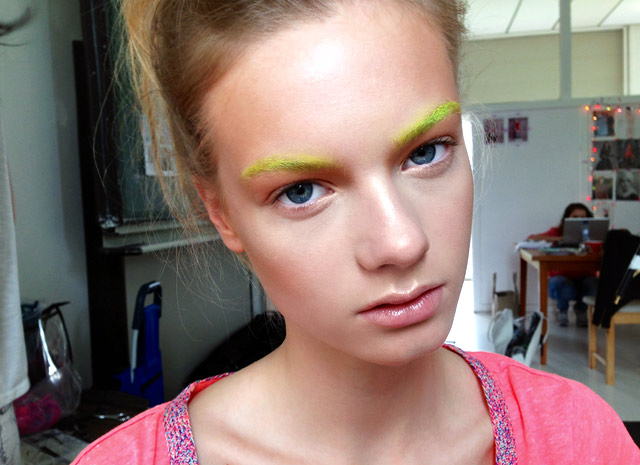 Romy Mathôt @ iD Model Management – TIP: Move your mouse over the picture to see where bronzer was placed!
Ugh, just look at how beautifully the bronzer warmed Romy's face up in such a natural way. I also brushed some in her crease and nose line for some extra definition. Stunning!
So, What's the verdict?
I la la love this bronzer and think it'll come as a God's gift to pale people who are in desperate need of some bronzeness. Along with that, that bronze rubber packaging is just too awesome for words. Gosh, I wish I bought some back-ups of this.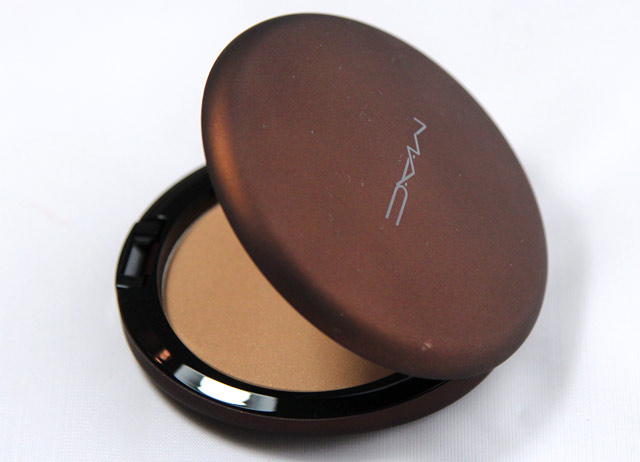 M.A.C PRO Longwear Bronzers are currently available at all M.A.C Counters, Stores and maccosmetics.nl & maccosmetics.com