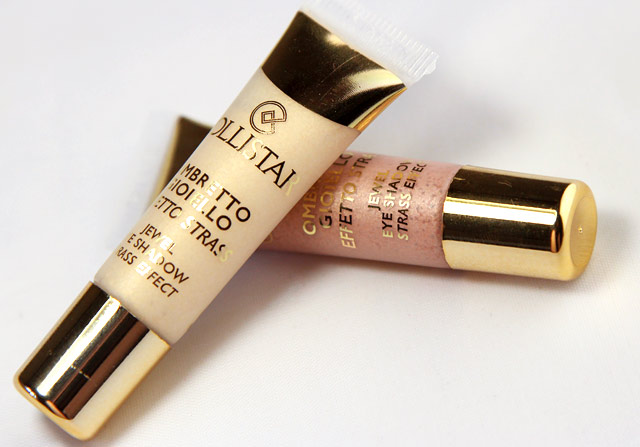 As a hardcore glitter, reflects, and anything that shimmers fan, I'm always on the look out for more glimmering goodness.
Collistar recently launched their Summer collection called: "Bronze Look". Kind of an odd name for such a beautiful Summer collection with some outstanding new products, if you ask me.
One of those outstanding new products is Collistar's new Jewel Eyeshadow Strass Effects..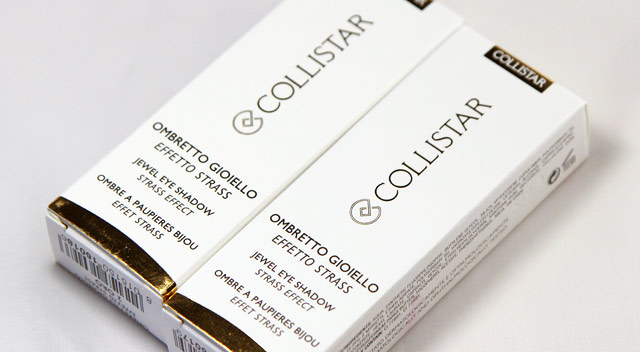 Collistar's Jewel Eyeshadow Strass Effects come packaged in a classic white box with Gold-chrome detailing. It's classic, simplistic and very taste-friendly. (Taste-Friendly: "About anyone will like it, because there's nothing to hate on.")
The tube itself is very practical and very taste-friendly again with its Gold detailing and see-through base, making it perfect to see the color inside.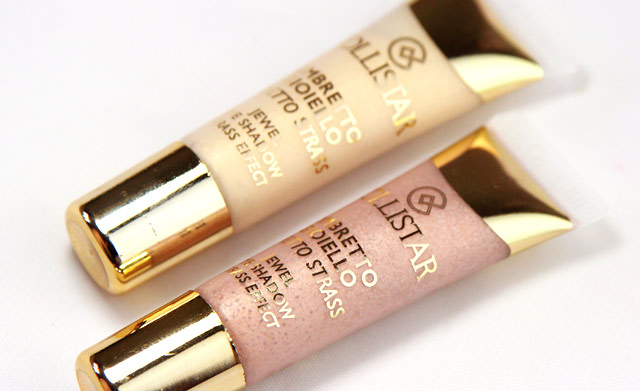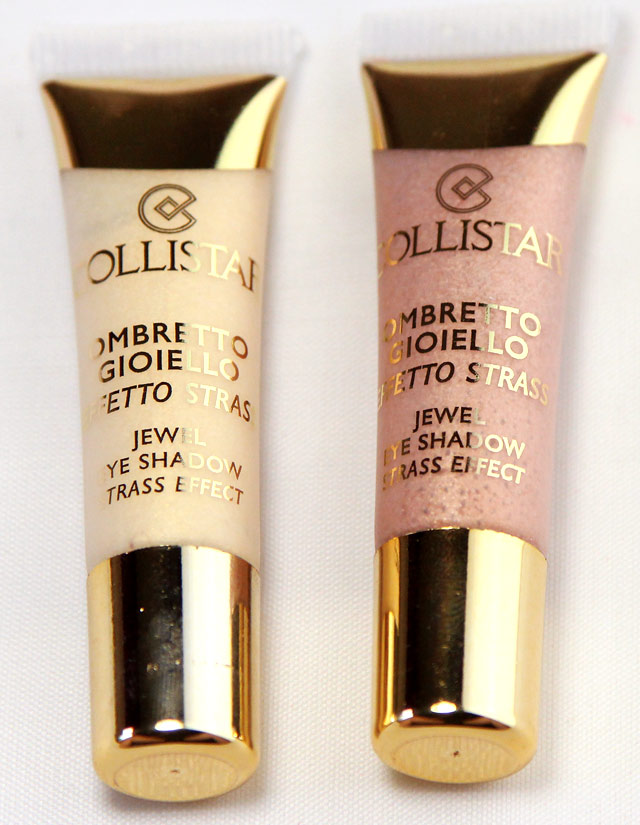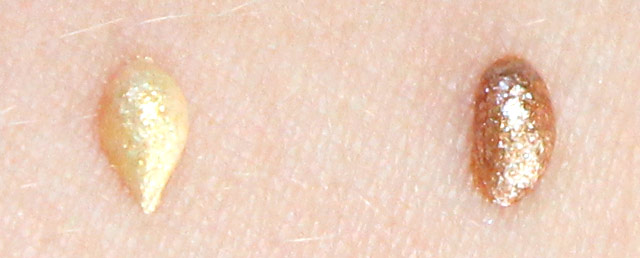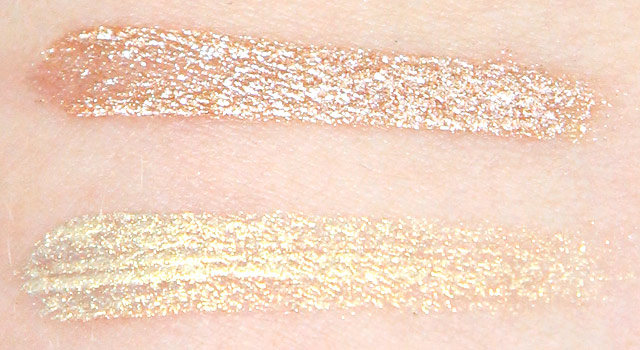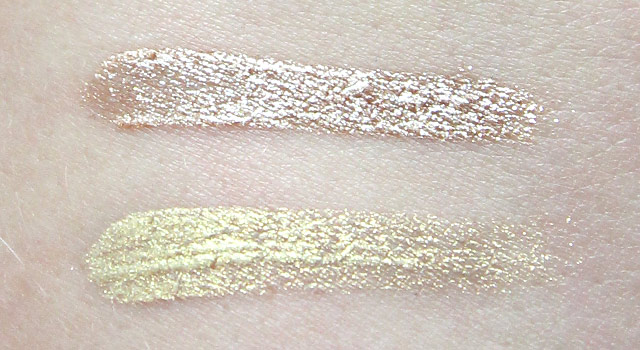 ↑  Picture taken with indoor lighting.
Collistar Jewel Eyeshadow Strass Effects: "1 Rame"(top) & "2 Oro"(bottom) –
– (€17,60 EUR /$22.85 USD) –
Holy Worlds of Glimmer on a biscuit. Aren't these stunning? These Jewel eyeshadows start off with a creamy consistency, but once blended out, they set in a powder finish.
Now, that's amazing, but just look at those colors. Both are too stunning for words.
I love the seductiveness of the Copper and glamour of the Gold. Both are super pigmented, and a little goes a very long way. No really, be gentle on squeezing these tubes, you don't want to waste any of this glitter goodness, do you?
So, What's the verdict?
These are so, so much fun. Glamour, Sparkle, Glimmer Goodness: It's all in these little tubes. Call me a huge fan! The formula of these Jewel Eyeshadows are great as they start super pigmented and creamy, but blend down to a dazzling powder finish. All in all, if you're a dazzling, sparkle lover these are perfect for you!

Collistar Jewel Eyeshadow Strass Effects are available at various Dutch Luxe Drugstores.