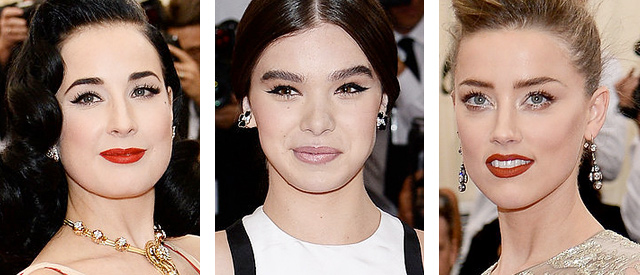 Monday May 5th was D-Day for Hollywood and its gorgeous people as it was the night of the 2014 Met Gala hosted at the Metropolitan Museum of Art in New York City. Or, the Oscars of fashion, as most like to call it. For 2014 the stars were challenged to come out with their best "Charles James: Beyond Fashion" inspired look. Curious to see who were my favorites? Click for more!
Amber Heard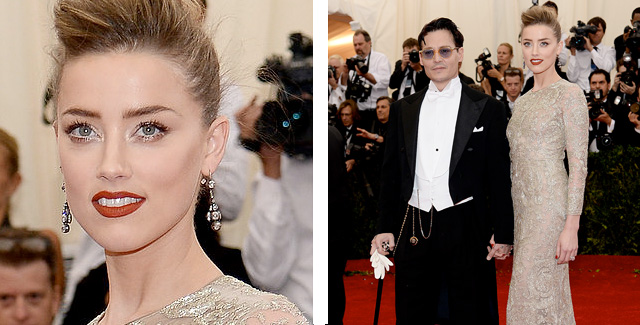 Amber Heard shines in beautiful, soft shimmering eyes and a bold Mahogany-Red matte lip. I love the shimmer on the lower lashline. It completely takes this otherwise very classic look to a more modern level. The dash of Mahogany on the lips makes it unique and different, well done Amber!
Allison Williams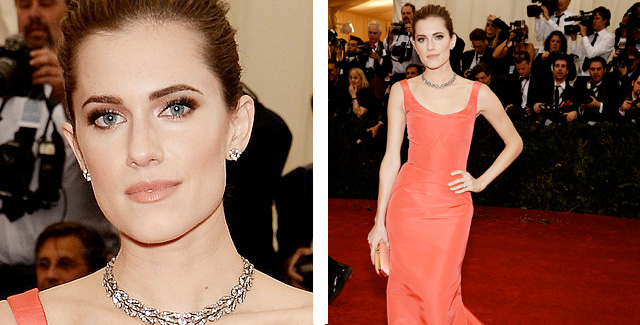 Allison Williams stuns in soft smokey eyes paired with flirty false lashes. The simplicity yet sultriness of this look is what makes me love it. It's that classic Hollywood red carpet glamour look that never fails. Gorgeous!
Victoria Beckham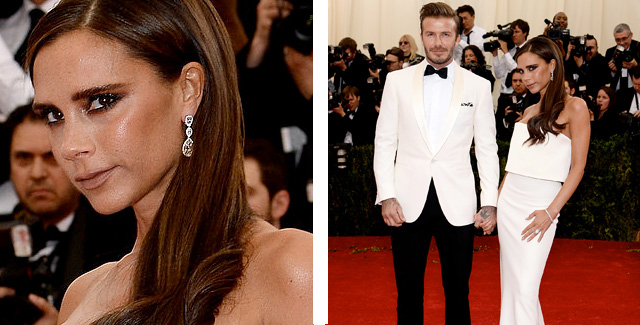 Although I've never been a huge Victoria Beckham fan, and I think her posing is a little awkward here, the woman does sport a good smokey eye. The rich dark Brown shades surrounding her lashes have me swooning for more. Paired with those brushed up, luscious brows this is definitely a favorite of the night.
Beyoncé

Leave it to Queen B to rock the hell out of a vampy MAC "Media" looking lip and face net. By going simple on the eyes, only accentuating the upper lashline and going full-force on the lips, this look is just made for success.
Hailee Steinfeld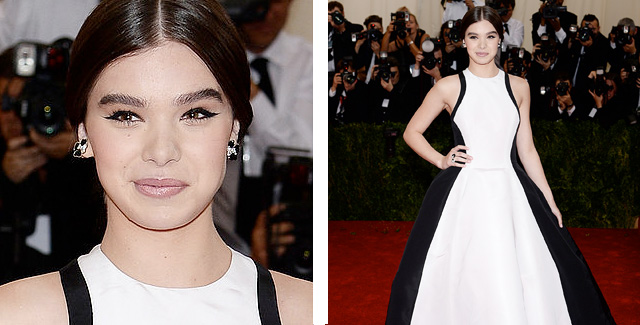 Now this is how to rock a winged liner to the Met Gala! Hailee Steinfeld looks absolutely beautiful with her full and luscious brushed up brows. The porcelain skin and pale Nude lip only make that bold winged liner even better. A top fave of the night!
Dita Von Teese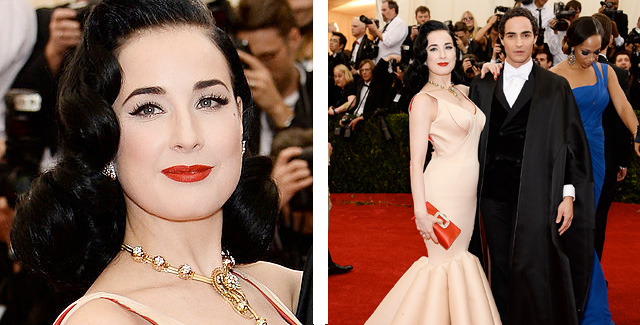 The perfect living pin up. Dita Von Teese looks drop dead gorgeous in her signature bright Red matte lip and flirty eyes. From that porcelain skin and perfectly groomed brows to those lips and hair, I'm in love with her perfection!
Kendall Jenner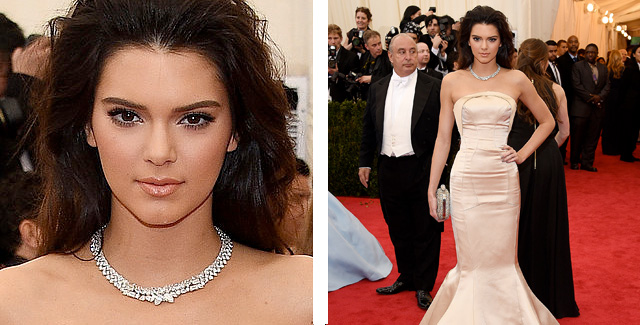 If you ask me the Jenners are slowly but surely stealing the Kardashians' hype. With Kylie rapidly becoming world's number one it-girl, Kendall looked out of this world amazing at the gala. With her usual soft smokey eyes and luscious Nude lip she outshined big sister Kim without even trying.
Joan Smalls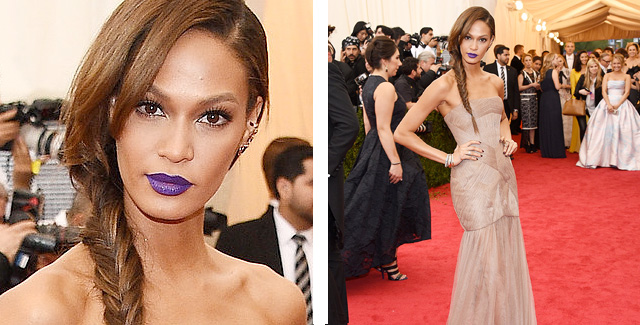 Va va voom! Joan Smalls brings color to the party by rocking a vibrant Purple on her lips. Oh Joan, you sexy ting you. I love it when people think outside the box for events like this. If you want to see a tutorial similar to this look definitely check out this tutorial!
Zoë Kravitz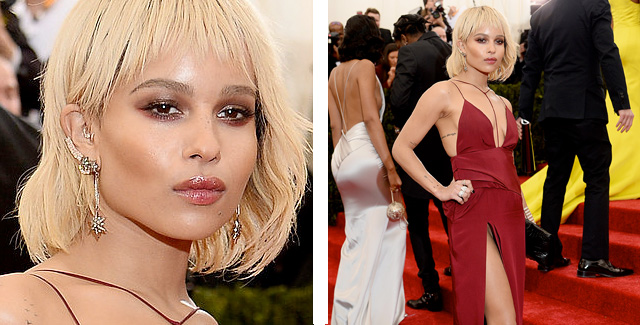 Awesome makeup runs through the family. With daddy Lenny rocking Gold liner in The Hunger Games, daughter Zoë slays with grungy Taupe/Burgundy smokey eyes and natural stained, glossy lips. Channeling high fashion-beauty at a red carpet event, that's how I like to see it!

Who was your favorite at the 2014 Met Gala? Share in the comments below!

❥ Nikkie
@nikkietutorials