"True glamour never dies. It evolves". That's the key inspiration Illamasqua focused on for their new Glamore collection. A collection that takes ordinary glamour, to the next level by taking chances. Illamasqua is not simply releasing standard, true Reds and soft dusty Pinks, but an in your face neon-like Pink and a smokey, intense Berry. With Luster and Glissade this Spring is in for a glamorous treat…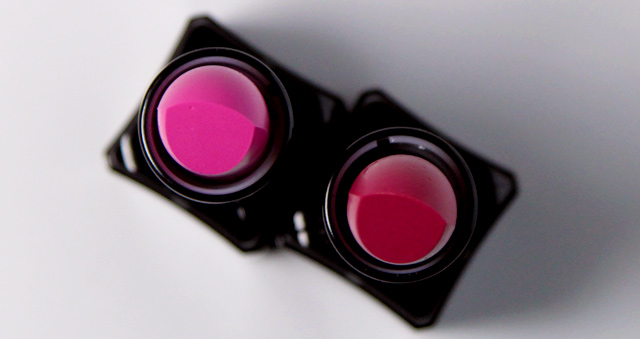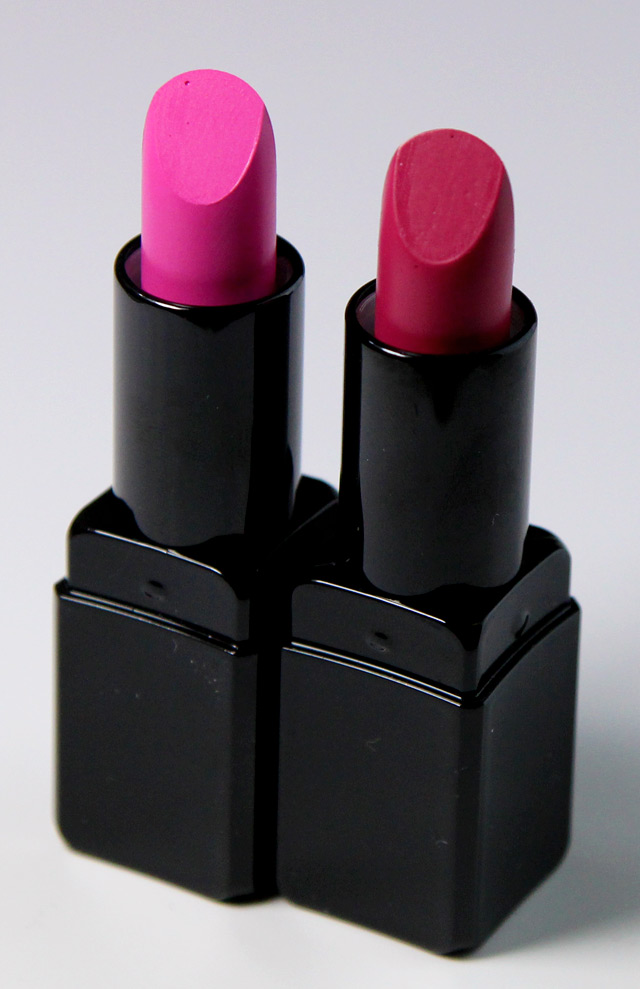 As always the Illamasqua lipsticks come in a sleek, square-shaped, shiny Black case. It's very classic, yet still edgy and new. I love Illamasqua's packaging, and I love that it's different from the masses.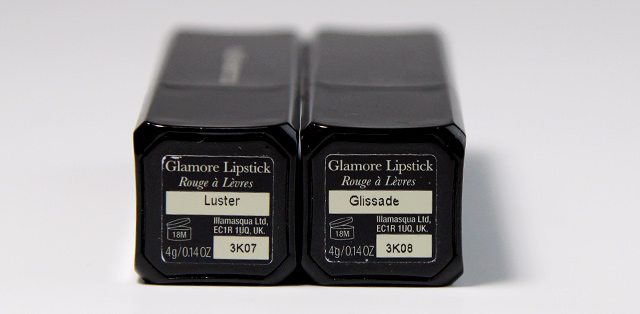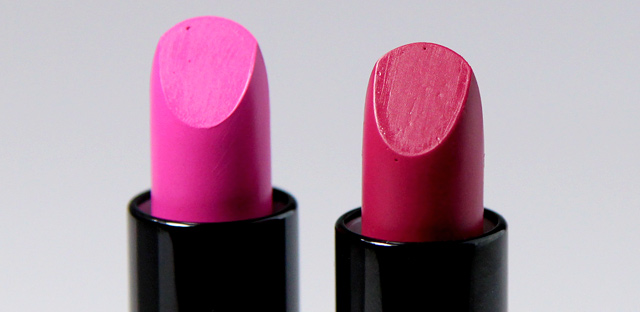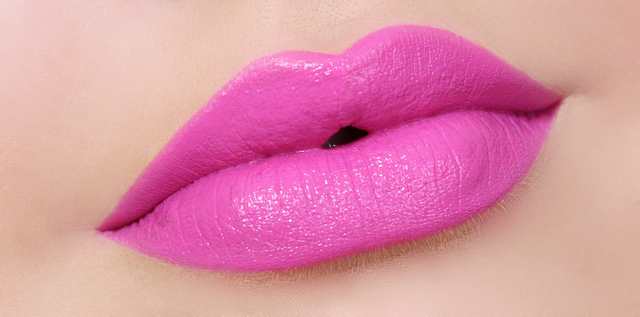 Let's start off with my favorite of the two, Luster: A super, vivid cool-toned Pink that almost has a Purple-y feel to it. It's bright, in your face and awesome. Can't help but say it reminds me of Chanel's Diva a lot. I'd say Diva is a little less Purple and more matte. Luster definitely has a creamier finish with more shine.
Luster is richly pigmented and applies like butter. It has a nice shine and feels comfortable on the lips. I wouldn't say it's very hydrating, but it isn't drying either. I can get about 3-4 hours of wear out of this, when blotted and re-applied. I like that as this wears off, you're left with a fun, hot Pink stain. Gah, Luster is amazing, very edgy and totally on trend.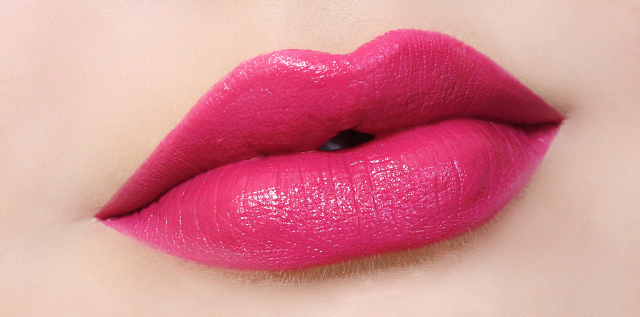 This right here is Glissade: An intense, bright Berry color. Oh how I wish I could've used this for my Disney's Frozen Elsa Tutorial! It's so sophisticated, and fun, without blowing up in other people's faces.
Glissade is no exception when it comes to pigmentation and appliance. These lipsticks glide on a like a dream. Formula-wise it's very similar to Luster as it's not really hydrating the lips, but not drying either. If you blot and re-apply this lipstick I think you can get about 3-4 hours of wear out of it. Glissade is very nice!
So, What's the verdict?
These lippies are fantabulous. They're super pigmented, very easy to use and sure to make some heads turn with an edgy color like Luster. Illamasqua always has a way of surprising me with new colors, finishes and formulas. I'm super excited for Glamore to launch!

Illamasqua Glamore will launch February 27th 2014 and will be available at Illamasqua.com – The lipsticks retail for $26.77/€19,68.