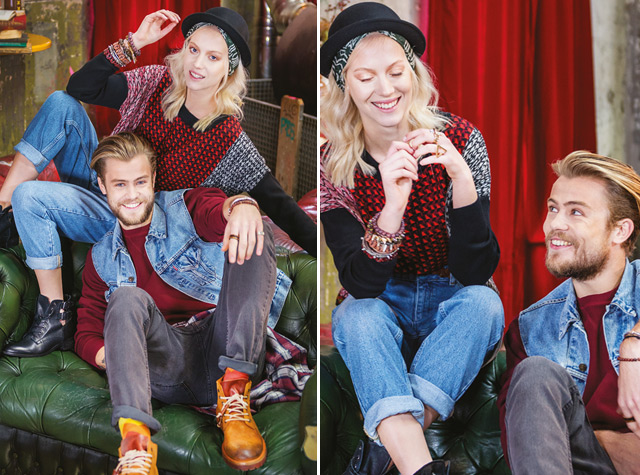 Back in October I received an exciting email in my in-box. Sender: Invito, a Dutch shoe store who I've always been a huge fan of. Their way of always coming up with something edgy yet comfortable will forever amaze me. Unfortunately, I have feet the size of the Titanic, so I can't buy my shoes from them anymore. However, when Invito asked me to do makeup and hair for their Winter, Spring and Summer campaigns, my heart skipped a beat!
Last week Invito's new Winter trend arrived at the stores, along with the first final pictures of our shoot…

The entire shoot was shot at a hipster-chic café/bar called Amsterdam Roest. Super hipster, super fun. No really, I loved this location! We started the day off by first shooting the Winter Campaign. Relaxed, Hippie & Boy George were the key inspiration points for this campaign. I unpacked my kit, ready to rumble!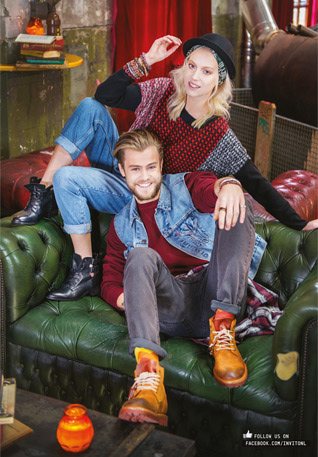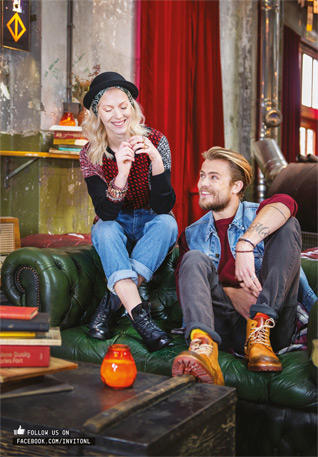 ↑ Click for larger images!
Now, I know you all are waiting for the breakdown, so let's take a closer look at our lovely models' faces: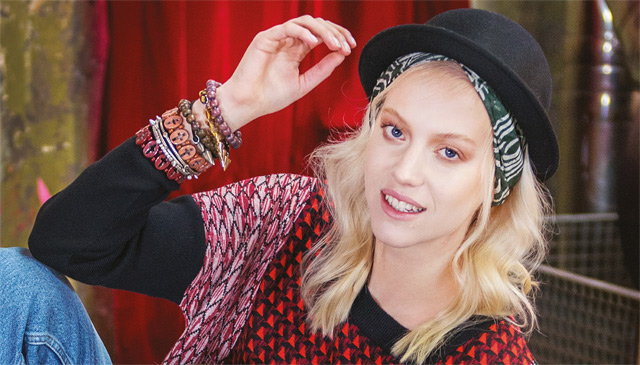 ↑ Model: Marijn van Ingen @ De Boekers
For my gorgeous model Marijn I wanted to keep everything really raw and pure, all added with a dash of Boy George. I focused on perfecting Marijn's skin with my M.A.C Face & Body Foundation and Laura Mercier Secret Camouflage Concealer. After that I put some warmth in Marijn's complexion using my M.A.C Bronzing Powder in "Nude on Board". I quickly gave her eyes some depth and definition and finished it all off with a light patting of matte Nude lipstick on Marijn's lips.
For Marijn's hair I first prepped it with my favorite Sebastian Texture Maker and Redken Fashion Waves 07. These two make a killer prep! I absolutely love how much texture and grip the hair gets after prepping with this combo. I then added some loose waves to her hair by curling with a medium-sized CHI curling iron and leaving her ends out. This to give the hair a more edgy feeling. I finished off by wrapping a scarf around her head and as a finishing touch the very Boy George-y hat.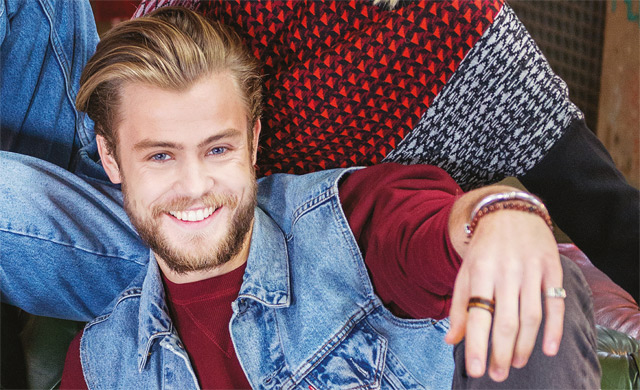 ↑ Model: Jelmer Bijsmans @ De Boekers
For my male model Jelmer I wanted to keep everything very real. Like a real man. No shine, no lipgloss or whatsoever. I perfected Jelmer's skin by applying a tiny bit of M.A.C Face & Body Foundation and Laura Mercier Secret Camouflage Concealer. Nothing too much though! I then gave his complexion some warmth using my Lancôme Star Bronzer in #3. As a final touch I brushed his eyebrows up and set it with my Makeup Studio Eyebrow Fix.
For hair, Jelmer was my savior that day. His haircut was perfect for this shoot. I put some wax and hairspray in and literally told him: "Just play with it. Brush it back with your hands like you normally would!". And so he did, and so he did perfectly. Thanks Jelmer!
Now, for those of you going crazy over the shoes Marijn and Jelmer are wearing, don't fret, they're still available at Invito! I wish my feet were smaller, 'cause I'd wear Marijn's shoes from this shoot like no other.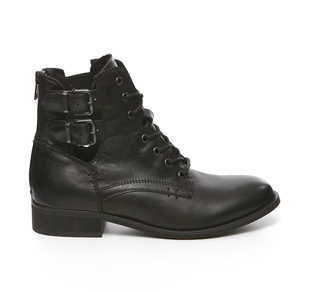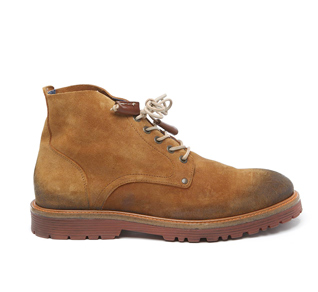 ↑ Click on shoe to transport to Invito's webshop!
And that's all you need to know on what I did for Invito's Winter Campaign 2014! I hope you enjoyed, and I can't wait for you to see Spring and Summer!
♡ ♡ ♡
Makeup & Hair: Nikkie de Jager
Photography: Raymond Rutting
Styling: INVITO Team