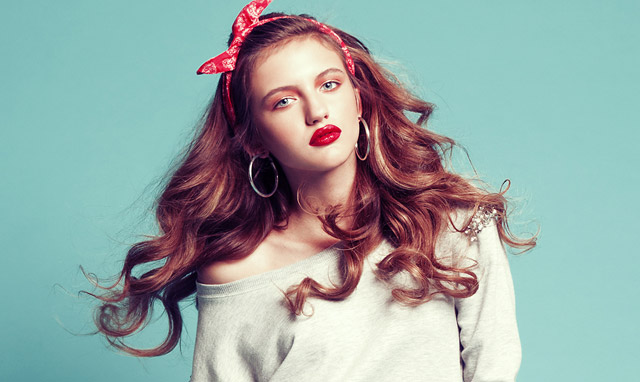 Eva Bus @ Fresh Model Management
Since I launched my highly improved website with an entire new layout and tons of other fun stuff, with that Bianca Toeps (good friend, photographer and website builder… really what can't she do?) also made a gallery for me. In there I could easily add photoshoots I've worked on and other cool stuff I want in there.
A couple of weeks ago Bianca (also the woman behind awesome Dutch website Fashionmilk.com) organized the third "Fashionmilk" shoot. As I've been a part of these shoots since day 1 it was my job to do makeup that day!

Our idea for this shoot was all about school. We wanted our own little fashion crazy class. With four very stereotypical girls that we believe almost every class has nowadays.
This shoot was photographed by Bianca Toeps. Styling by Suze Kuit. Makeup by Nikkie de Jager @ Colourfool Agency and Hair by Louise Vlaar @ Colourfool Agency.
Let's start off with Marleen Blomsma @ Max Models as"The Bitch":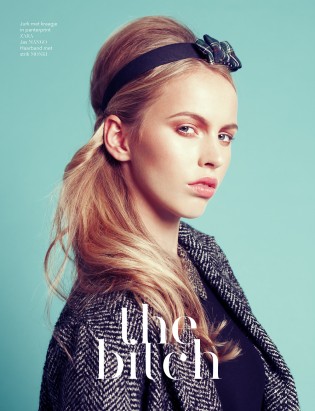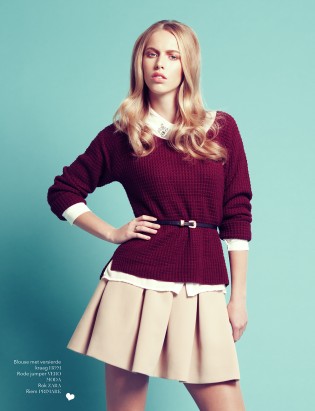 Model: Marleen Blomsma @ Max Models
For this look I decided to keep everything very soft.
All the power had to be in Marleen's pose. When we started off this shoot we told Marleen she was going to be the bitch. She was a bit surprised because she's everything but that!
Before Bianca took the first picture Marleen told us: "Okay, Let's try being bitchy!"
And bam! In front of our eyes we saw the strongest "bitchy" poses commence.
Only true models can do that y'all!
"The Rebel" that day was super stunning Chanel Asberg @ Elite Model Management: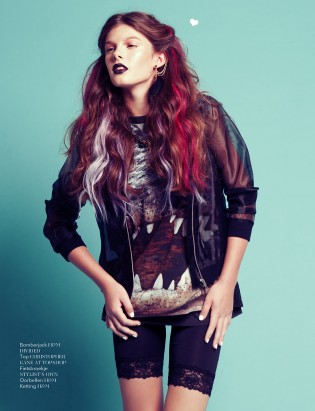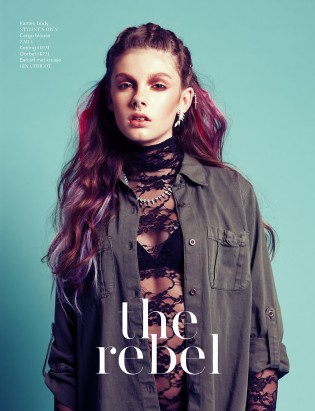 Model: Chanel Asberg @ Elite Model Management Amsterdam
Words can not express my love for Chanel. This stunning 15 year old gave me so much life.
Her entire vibe and amazing personality really made her so much fun to work with.
For the first look (left) we decided to keep it simple and give Chanel a more edgy look by giving her a dark purple lip and lots of shine on the skin. For the lips I used MAC's Lipmixes in "Black" and "Burgundy"
For the second look (right) I went all out. I added dark bronze colors to her inner crease and put MAC's "Amber Lights" eyeshadow on her inner corners. On the lips I dabbed a little bit of Illamasqua's Liquid Metal in "Enrapture" a truly gorgeous product.
Louise Vlaar @ Colourfool Agency did a stunning job on Chanel's hair. I loved it!
Gorgeous Eva Bus @ Fresh Model Management was "The Babe" that day: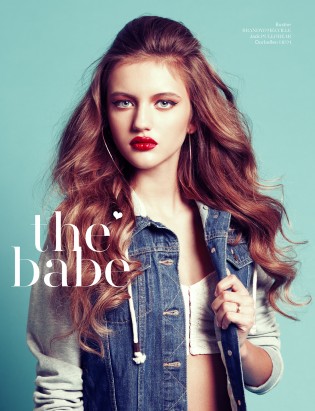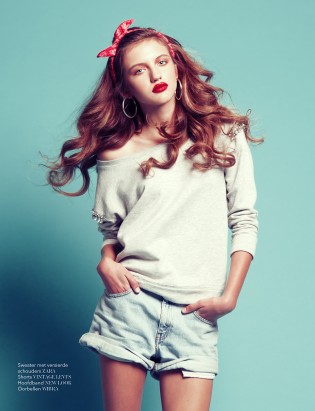 Model: Eva Bus @ Fresh Model Management
Ah.. Isn't Eva just totally gorgeous?
When Eva walked in the studio all of us were like: "Wow. You really are a babe!"
For Eva's look I kept it really simple. She is so stunning herself, I didn't want to cover it all up with tons of makeup. I started with basic shading of the crease and adding some shine to her eyelids. Then to give her an even more "babe"-vibe I gave Eva a bright red lip. I used MAC's Lipmix in "Crimson" a must-have in anyone's kit.
For the second look (left) I just added a thick black winged liner. I used my MAC Fluidline in "Blacktrack" for this. I also gave her lower lashline a little bit more definition.
Last but not least our "Cutie" Sanne de Vries @ Micha Models: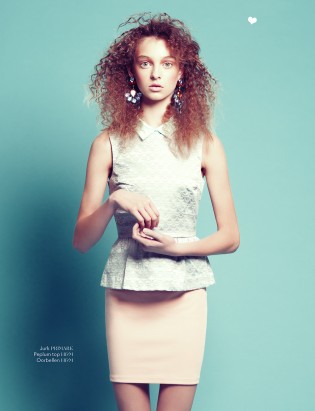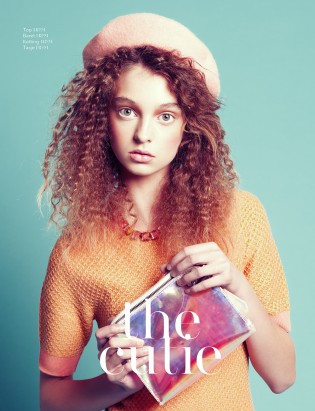 Model: Sanne de Vries @ Micha Models
Sanne had cute written all over her. Don't you just want to pinch her cheeks?
For Sanne we kept everything super basic. All the cuteness had to be in her pose.
I perfected her skin with some MAC Face and Body Foundation and OCC Concealers. I did some basic crease and lower lashline shading and added a very light neutral color (not white) to her waterlines. This to give her an even more big-eyed, cutesy effect.
I absolutely love what stylist Suze Kuit did for styling with this look.
In a couple of days I'll have a really fun backstage video for you guys as well, so keep an eye out for that! :)