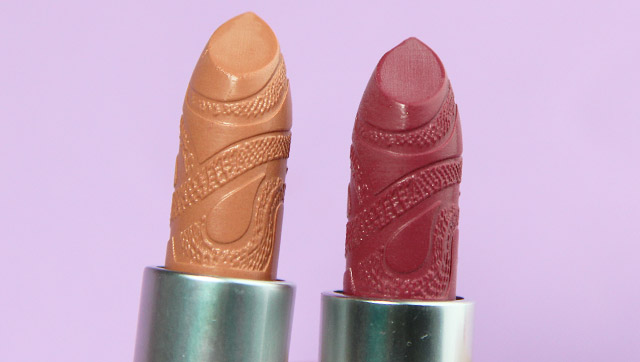 When M.A.C emailed me the press release for their "Year of the Snake" collection
I -no joke– screamed a little, almost burst out of my skin from excitement and begged for collection samples. I imagined writing the most awesome blogpost review on the products I'd receive, and just having a good ol' time while doing all of it.
But when this pretty package landed in my hands, I actually had the flu.
And the flu, ladies and gentlemen, is a bitchy little thing. It makes anything pretty look 200% prettier. It makes pretty things look like angels sent from above.
(Imagine: Glowy products looking like a "glowing, mind blowing sunset")
You can imagine that when I opened this pretty package, all the flu told me to do was:
"SWATCH ALL OF THIS. You know you want to! *evil face*"
I was weak. I was lacking any type of pretty in my life at that moment.
And so I ended up swatching all the products, meaning I ruined them for review pictures.
But I did accomplish to leave the lipsticks unharmed..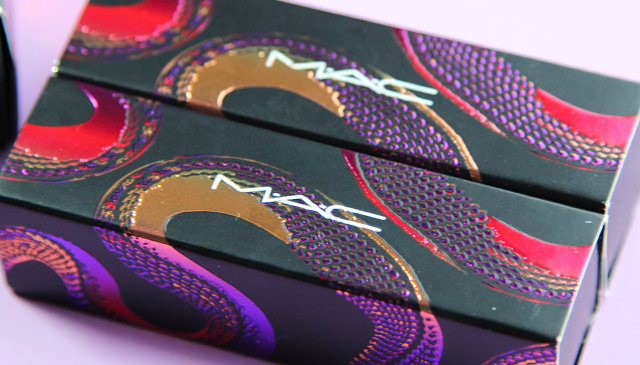 Before I start: Don't get your hopes up too high. The lipsticks in this "Year of the Snake" collection are all repromotes + available all year long at all M.A.C counters and stores.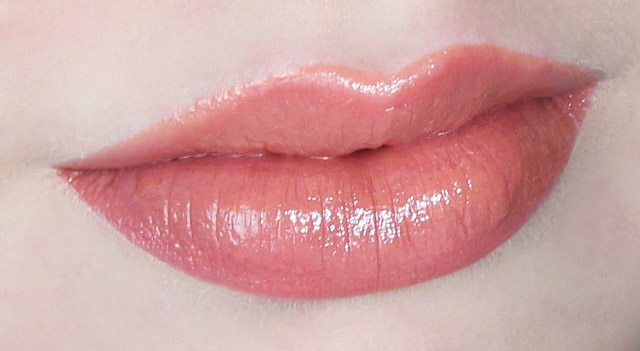 M.A.C Lipstick "Freckletone" (lustre) – ($15.00 USD / €18,50 EUR) –
Oh, how this looked frightening in the bullet. It actually scared me a little.
"Freckletone" at first looks like a yellow-toned nude mess. But once applied to the lips
I actually liked what it did. It's neutral, wearable, shiny and it just makes you look healthy.
I'm not the hugest M.A.C lustre lipstick fan out there though.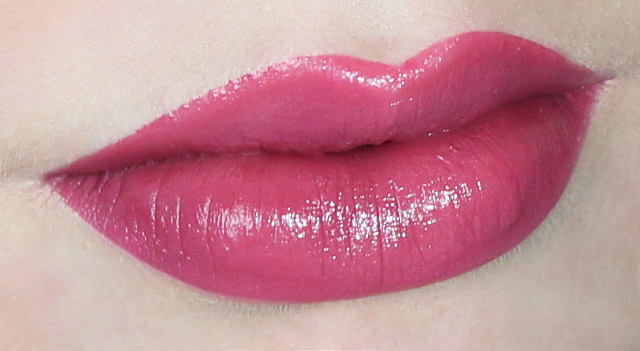 M.A.C Lipstick "Plumful" (lustre) – ($15.00 USD / €18,50 EUR) –
Oh my, did this come out pink or what? Even my mom noticed it, haha.
"Plumful" is a very pretty/wearable rose-plum color. It again is a lustre finish.
The thing about the lustres is that they really look good on anybody.
Not too sure if I like this color on me though, that's why my mom owns this now, haha.
As for application, I didn't really find any hardcore problems.
I do think that because the lustres are sheer, they're not meant for perfect application in the first place. You really just "slap" these on in my opinion.
So, there you have it: My quick and short review on two of the three "Year of the Snake" lipsticks I received. Again, sorry for ruining the other products I got.
I promise you they looked great! (I don't know if that makes it any better?)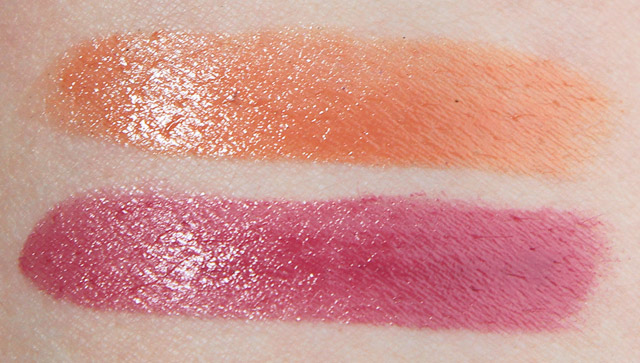 Top: M.A.C Lipstick "Freckletone" – Bottom: M.A.C Lipstick "Plumful"
-collection available January 26th-
M.A.C is available at De Bijenkorf, maccosmetics.nl & maccosmetics.com