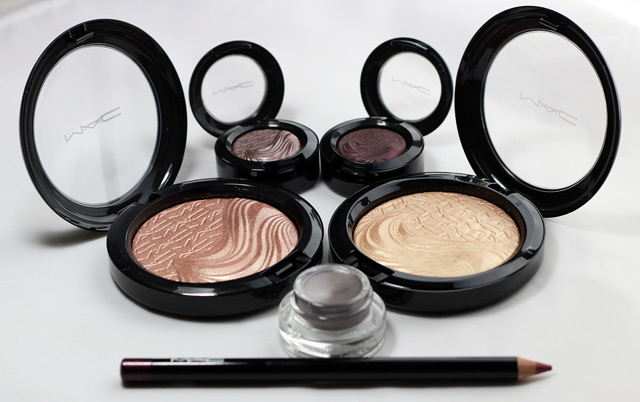 Is another "I'm very late" mixed with a little bit of Bond excuse allowed for this review?
A few weeks ago I told you all in a video that I'd bought some fun products from the new M.A.C "Glamour Daze" collection. As it arrived very late I couldn't show you anything in my video. So today I'm going to show you my (very late) M.A.C "Glamour Daze" Haul!
..get ready for a buttload of pictures..

First things first: They're back! – M.A.C relaunched the oh-so-wonderful Extra Dimension Skinfinishes with this collection. My heart skipped a beat when I saw my two little babies on the promotional pictures.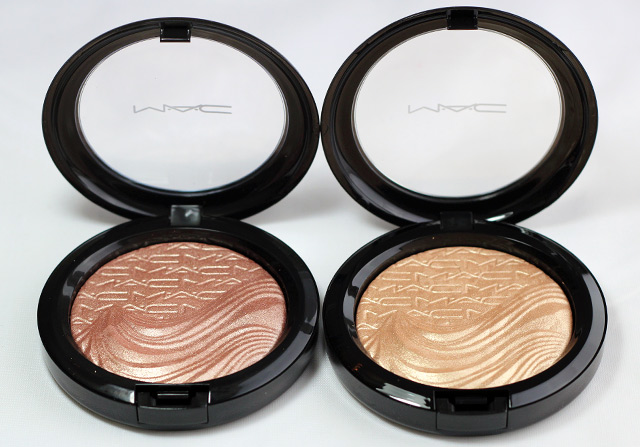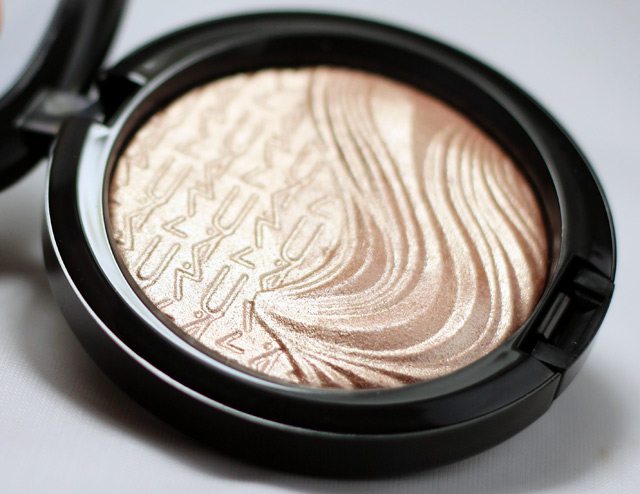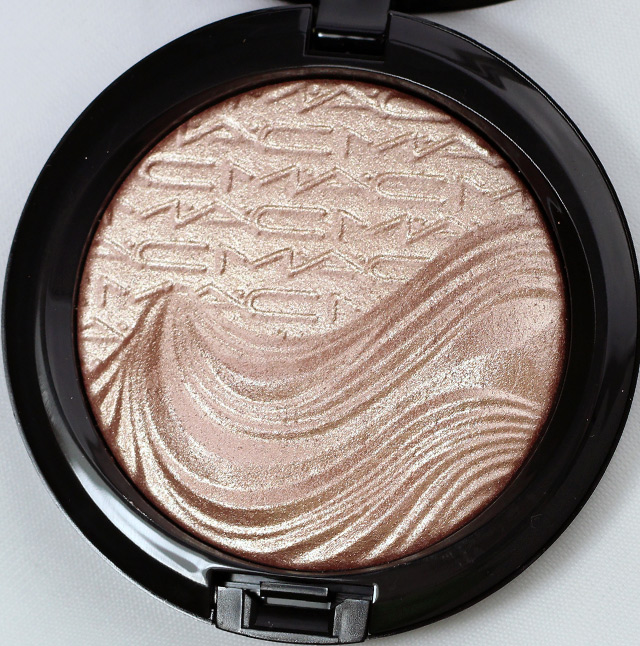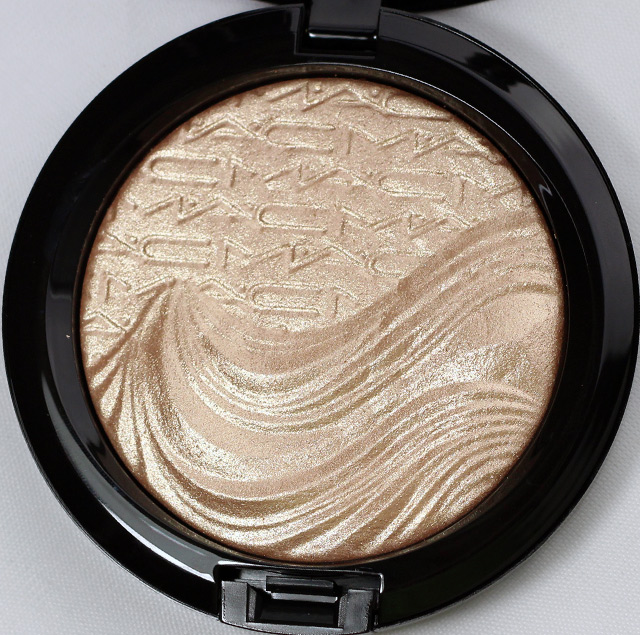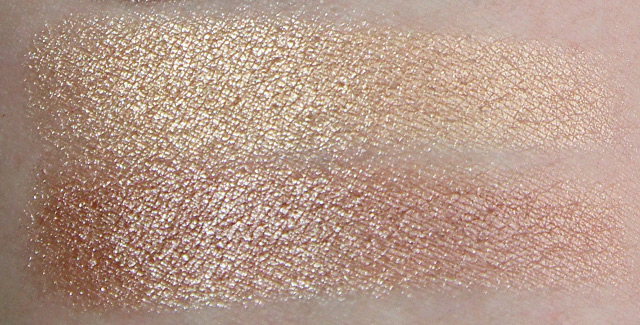 M.A.C Extra Dimension Skinfinish "Superb" (left) & "Whisper of Gilt" (right) – ($29,00 USD / €27,50 EUR)
I la la love these babies. These are the perfect choice for when you want a jaw dropping gorgeous glow. It can be worn very wearable and soft, or more extreme and make yourself look like you're from the future! I already owned these stunners, but I just had to have some backup. I feel like a Doomsday Prepper saying that, LOL!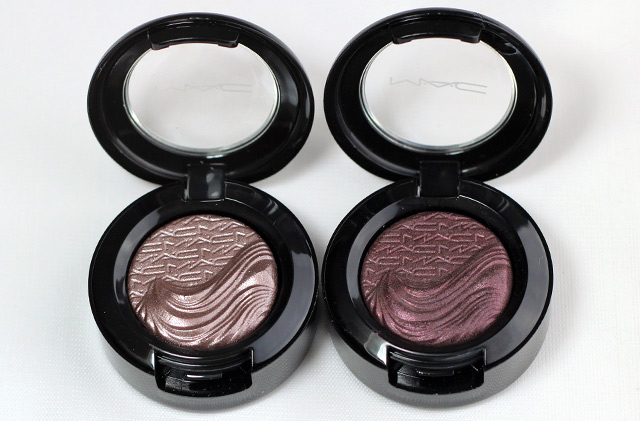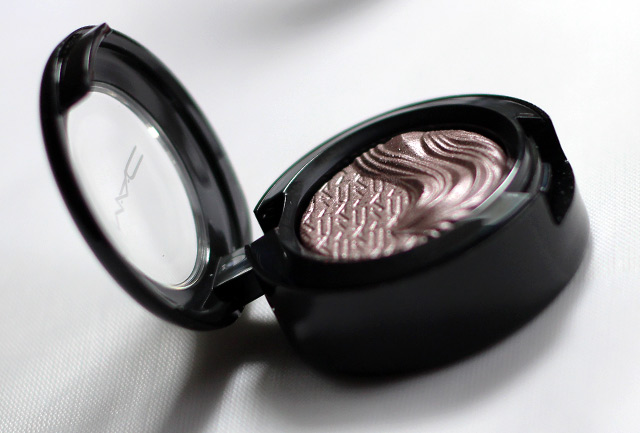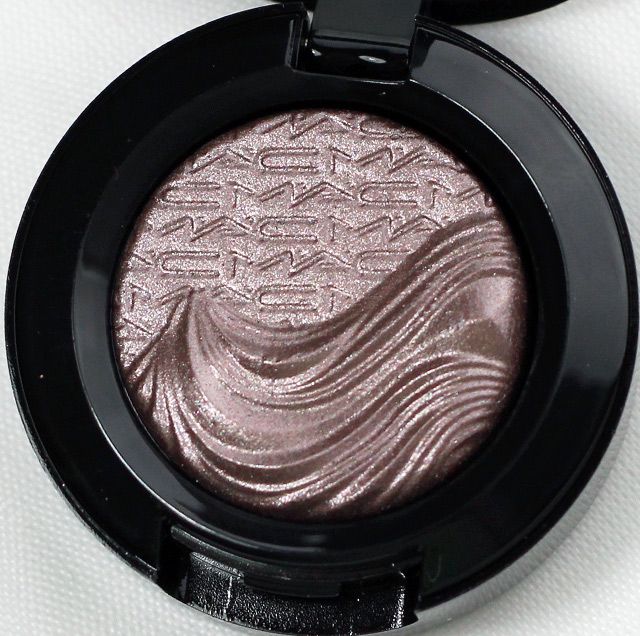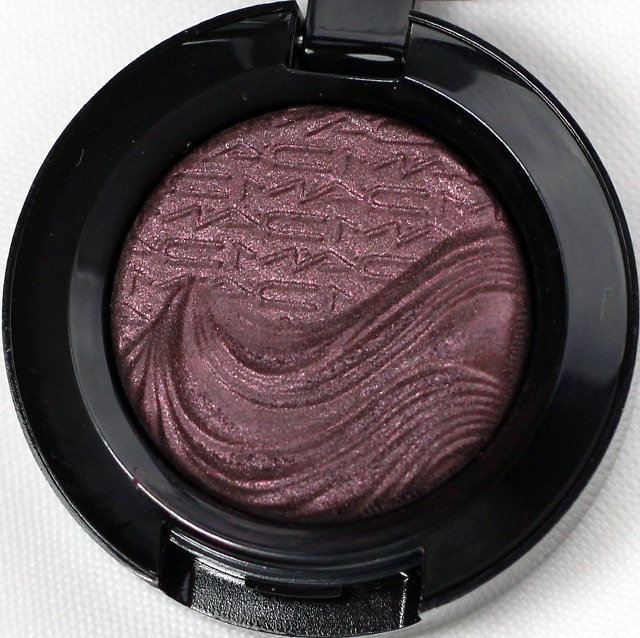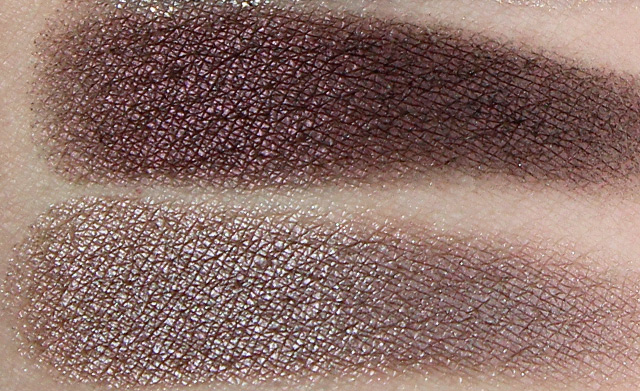 M.A.C Extra Dimension Eyeshadow "Stolen Moment" (left) & "Round Mignight" (right) – ($19,50 USD / €20,00 EUR)
These two are gorgeous. The color I wanted most ("A Natural Flirt") was sold out already so I had to go for these two. One does not simply just ignore the rest. I love the high-metal shine these have. They're pigmented like hell and blend like a dream. All in all these are some great eyeshadows and you just can't go wrong with them.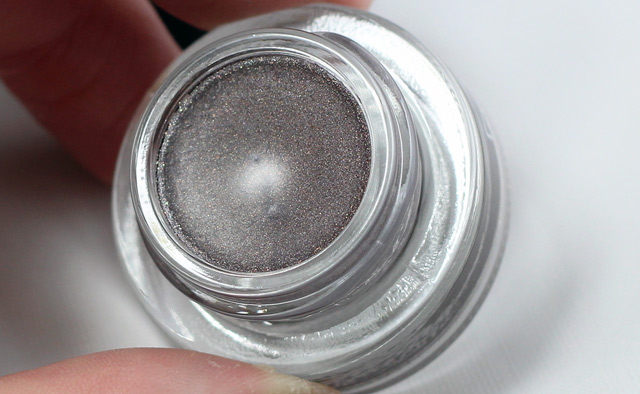 M.A.C Fluidline "Catch my Eye" – ($16,50 USD / €19,50 EUR)
Can we say "HELLOOO?!" – Isn't this stunning? "Catch my Eye": a gorgeous taupe-silver-grey base infused with gold and champaigne shimmers. I have no other word for it than gorgeous. As much as I would love to wear this as a liner, the color is too shimmery and light to wear it as that. It would work on dark skin tones as a liner though. I personally use it as a base underneath a similar colored eyeshadow.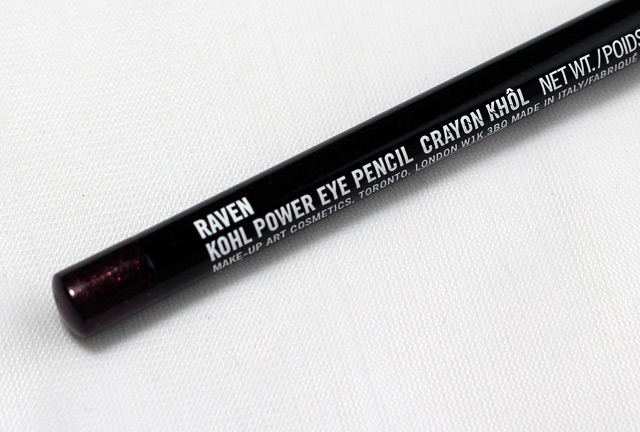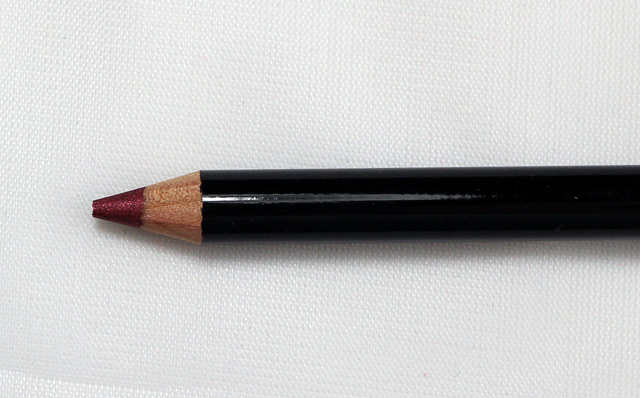 M.A.C Kohl Power Eye Pencil "Raven" – ($16,50 USD / €17,50 EUR)
First thing that came to mind when ordering this: "I wonder what Raven from RuPaul's Drag Race would do with this". "Raven" is just a beautiful shimmering dark ruby red. It's pigmented, blends well and the color is stunning. Not your go-to liner for 24h waterline goodness though.
When making pictures of this collection I got so inspired by all the mysterious colors and textures. I decided to make a quick look using some of the products from "Glamour Daze"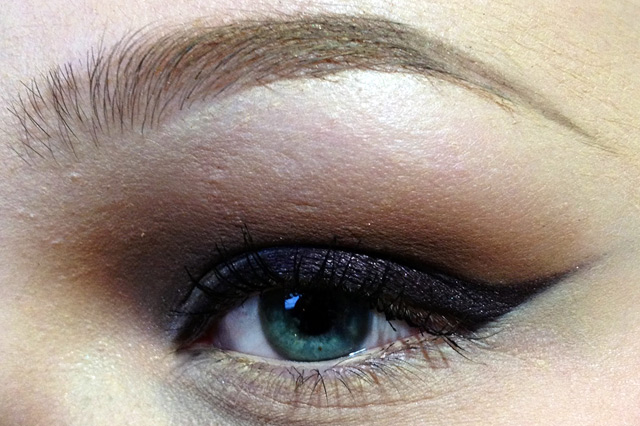 Overall this collection was very good. I liked it a lot! And I haven't been on the new M.A.C collections train for a long time now. I feel like M.A.C finally hit the spot with "Glamour Daze" and that's partly for them bringing back the oh-so-wonderful Extra Dimension Skinfinishes. M.A.C why aren't these permanent yet?
M.A.C Cosmetics is available at selected Dutch Department stores like De Bijenkorf.
Want to order online? Check out maccosmetics.nl or maccosmetics.com