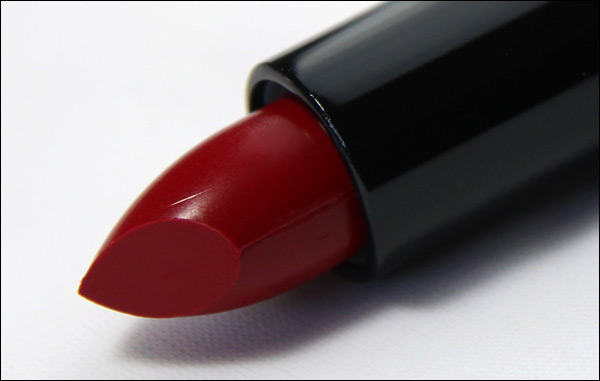 Marlena (Makeup Geek) recently came out with her own line of lipsticks. I already was a huge fan of her eyeshadows,
So when I heard she released some new lipsticks as well, I couldn't wait to try some of them out!
First up for closer examination: Ravishing …

Let's start with the packaging, shall we?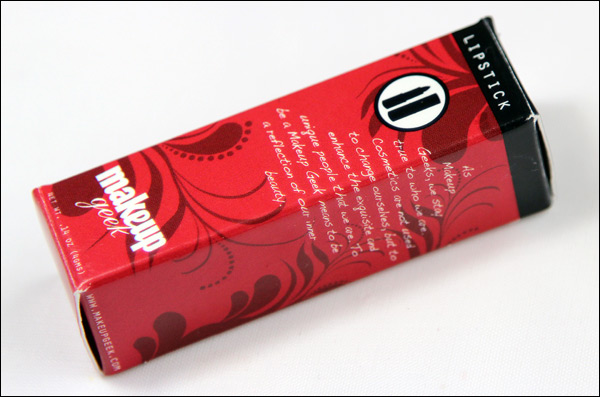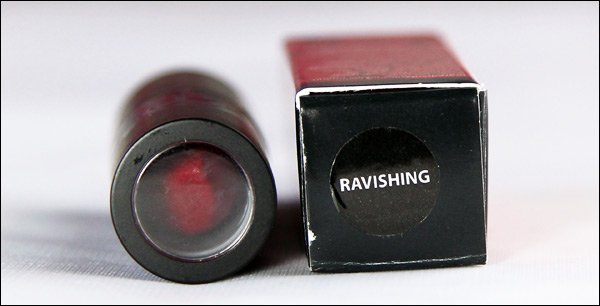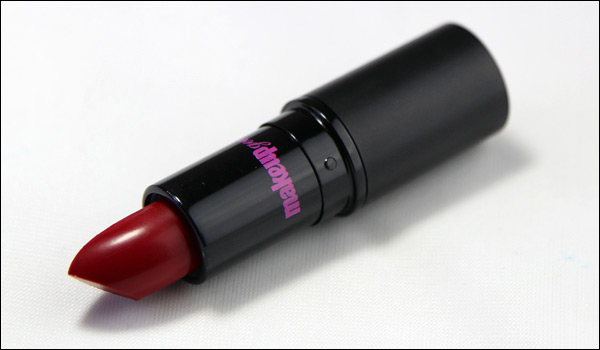 Makeup Geek lipsticks come in a cute cardboard/paper box. I love this! Normally, only expensive brands tend to do this.
The actual packaging of the lipstick itself is a sleek, black case with a shiny flower design on the lid.
What I really like about the lid is that on top it's see-through, so you can easily see which lipstick you need to grab.
Other than that it's just a really sleek, simple design. You can't really go wrong there… Unless you hate shiny flowers.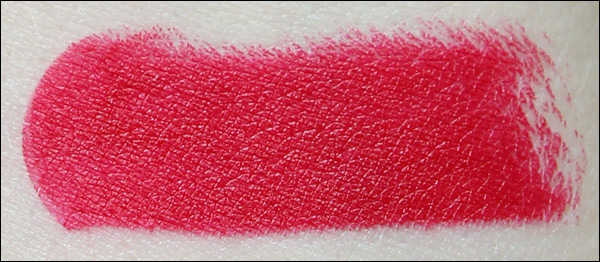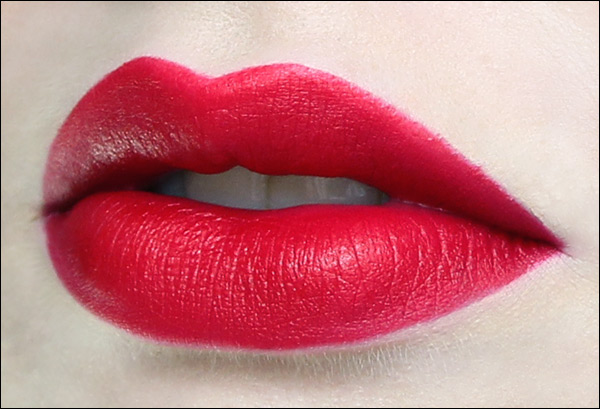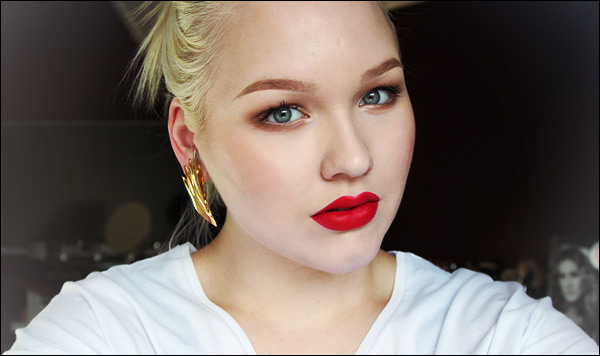 I love the pigmentation and color of 'Ravishing' – It's a stunning bright, matte red with pink undertones.
Yes.. It is very pigmented, But with that comes that it also is quite drying on the lips.
It's a matte finish, I adore matte finishes, but this is a little too matte for my taste.
Don't get me wrong, I love how matte 'Ravishing' is, But I just don't see myself being able to wear it all day long.
I do think it'd be the perfect matte red lipstick for a shoot. The extreme matte finish gives it a high-fashion feeling,
and your model only wears it for 2-3 hours max.
I'm also not a big fan of the smell. It has a hint of that typical clown-makeup smell..
This does go away after like 3 minutes of wearing the lipstick on your lips.


So, What's the verdict?
I like this lipstick! It's a gorgeous (extreme)matte, bright red. But I wouldn't want to wear it all day long.
The pigmentation is a dream, and I can totally see myself using this on shoots a lot in the future.
Keep in mind that this is just the first Makeup Geek lipstick I have tried, I don't know how the others compare.
Makeup Geek Lipsticks are available at MakeupGeek.com and retail for $7,99 USD / €6,38 EUR