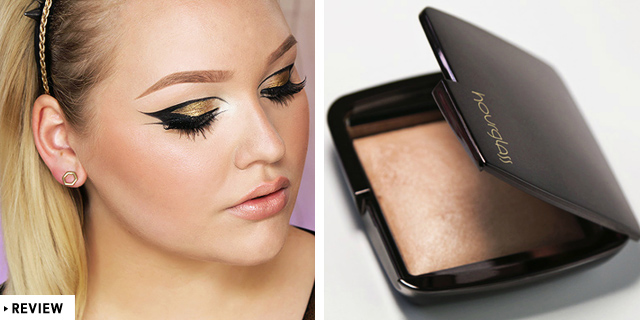 If there's a product that has created some serious beauty buzz over the last year, it definitely have been the Hourglass Ambient Lighting powders. A series of beautiful finishing powders designed to emulate various lighting effects. After falling in love with Diffused and Ethereal light, I thought, why not see what a little bit of luminous looks like on me…
Luminous Light ($45.00/€35,57 for 0.35 oz/10 g) is by Hourglass described as a champagne pearl that creates a soft, incandescent candlelit glow—day or night. It's a gorgeous champagne pearl with a slight pinkish tint. It's pretty awesome actually, depending on the angle you'll sometimes see a champagne pearl, other times a dash of pink, other times a beautiful mixture of both.
Most Ambient Lighting Powders are recommended to use all over the face. With Diffused and Ethereal light, this is most definitely the way you want to go. With Luminous light however, please don't. Luminous light is a lot more shimmery and glowy compared to the other ambient lights. Therefore, I highly suggest using Luminous as a highlighter, rather than all over.
The formula is soft and super finely-milled. In fact, it is so soft that every time I pick some of the product up with my brush, a little bit of excess powder builds up in the compact.
I love how Luminous light actually is… luminous. It's definitely not too shimmery or frosted. It gives the complexion a striking, glow from within look without taking it too far. It adds a natural looking radiance without looking like a disco ball. It illuminates the face, rather than emphasizing pores like some highlighters can.
One thing I do want to mention is that on my NC15 skin, I had to be careful not to apply too much, as in some angles the powder could look a little warm and dark.
The lasting power was good, too. I got around 8 hours of wear out of it. Because it isn't too frosty to begin with, fading of the product won't look as obvious.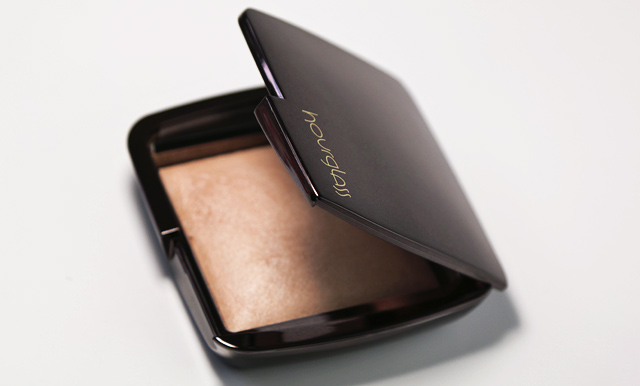 THE VERDICT
The Hourglass Ambient Lighting powders have been a true joy for me so far. Diffused is great for reducing redness and giving the skin a fresher feel. Ethereal is perfect for giving the complexion a beautiful, soft radiance. And now with Luminous, I can also give my face a gorgeous, glow from within look. The Ambient Lighting powders are fantastic. I might go as far as to say that I think everyone needs one in their collection. They might be expensive, but they're definitely worth the buzz.

Hourglass Ambient Lighting Powders: Available at Sephora and sephora.com
What do you think of Luminous Light? Have you tried the Ambient Lighting Powders? What shade did you like best? Share in the comments below!
❥ Nikkie
@nikkietutorials