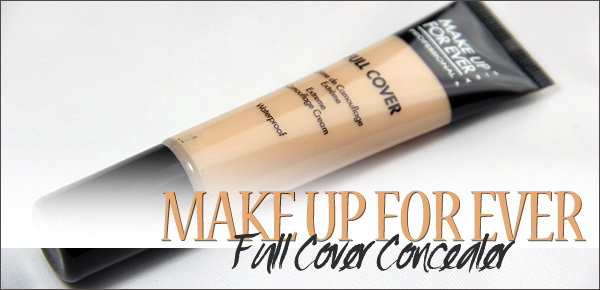 Concealer.. Somehow my search for the perfect one never ends.
I've tried about everything, and some came pretty close to being perfect, yet, never have I found "The One".
So, I decided to purchase Make Up For Ever's "Full Cover" Waterproof Concealer.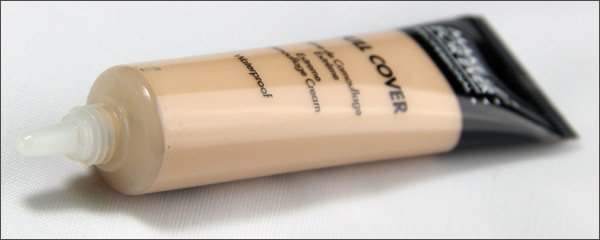 As always, Starting off with the packaging.
This is absolutely fine. You know, It's a concealer. I didn't expect it to have rhinestones and  pop glitter in the air.
It's a basic squeeze tube that's nice and hygienic. I like!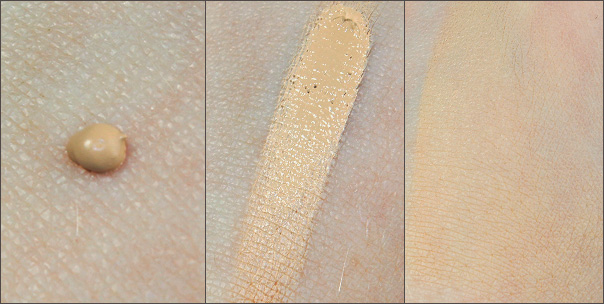 On to the actual product!
I must say, wow, this bad boy really is a full coverage concealer! It hides blemishes in just a few dabs and you only need the
tiniest amount of product. Trust me, I hate it when people say that, But you really do just need a tiny bit of it.
Now, I was mainly interested in this concealer because it is waterproof.
I often see my concealer creasing in the fine lines under my eyes.
I thought: Waterproof = Not Moving = No creased concealer = Perfectly concealed dark circles the entire day.
We'll get back to that later in this review.
When making the swatch on the picture I noticed it drying really quick, once blended in.
For some this might dry a little too quick. You have to be fast with this concealer.
Since it's a waterproof concealer, it tends to have a drier finish –when blended in– than the non-waterproof concealers.
Not everyone might like that.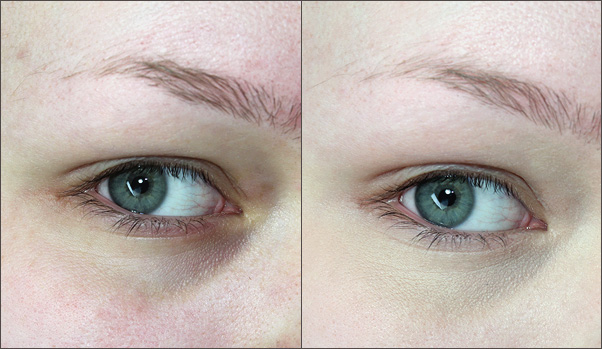 On the picture above I used about 2 coats of the concealer (#3) and I did NOT use powder to set it.
As you can see it sets into the skin in a quite dry finish. Again, some people really won't like that.
As for the concealer creasing in the fine lines: It did. But not as fast as all the other concealers I tried.
Normal concealers take about an hour to crease on me, This one did after about 3,5 hours.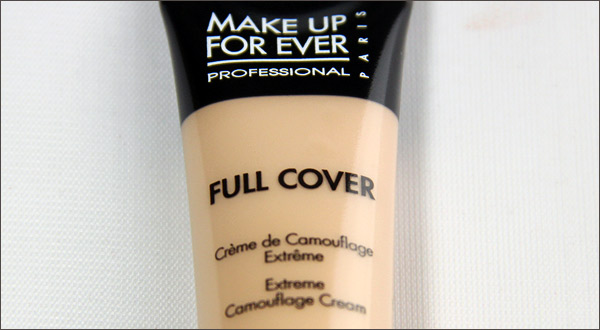 Overall: It's a good concealer. It conceals well and lasts for hours.
I must say that the waterproof ingredients in it make it look dry, quite a bit.
And when applied to other areas on the face, it tends to look cakey and thick.
Would I buy this again? – Hmm, Meh, Maybe?
It's super expensive for a concealer, and I'm not really sure about this yet. Maybe it'll grow on me..
But for now, I'd have to say No. It's too thick-cakey looking and dry for me.
Maybe this will become my holy grail in the summer?
MUFE "Full Cover" Waterproof Concealer is available at Sephora.
Retail Price: $30 – €29,50