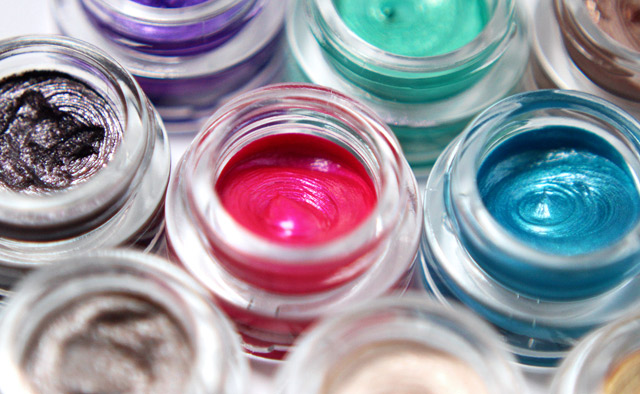 While the Polar Vortex is going strong, makeup brands are dropping their Spring collections like hot potatoes. Chanel, Guerlain & Yves Saint Laurent pamper us with shades of Powdery Pinks, Corals and Taupes. But not Makeup Studio. Makeup Studio thought it was time to release something bright, funky and super long lasting!
With a new product called the Durable Eyeshadow Mousse, Makeup Studio brings us 9 outstanding high-shine, super long lasting bright colors for Early 2014…

I've always loved working with Makeup Studio products, just think of the numerous amount of times I've mentioned my favorite Jewel Effects in Shine. I've been in contact with the creators of Makeup Studio quite a lot of times now, and one thing I'd always tell them when I was at their headquarters was: "You have to make eyeshadow bases that last like no other!". I'm definitely not saying that Makeup Studio made the Durable Eyeshadow Mousses because of me, but I do kinda feel responsible for these babies, haha.
The Durable Eyeshadow Mousses are water and smudge proof colored mousses that can be used as eyeshadow bases, highlighters and eyeliners.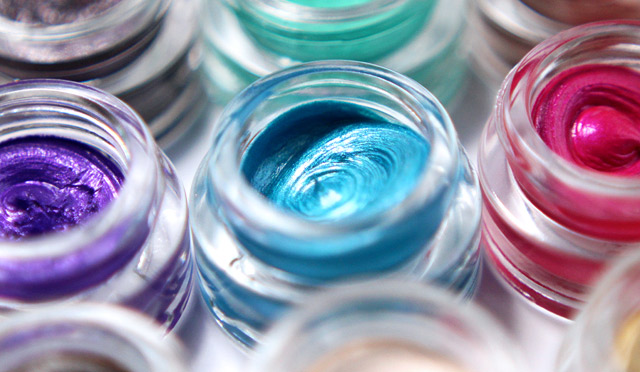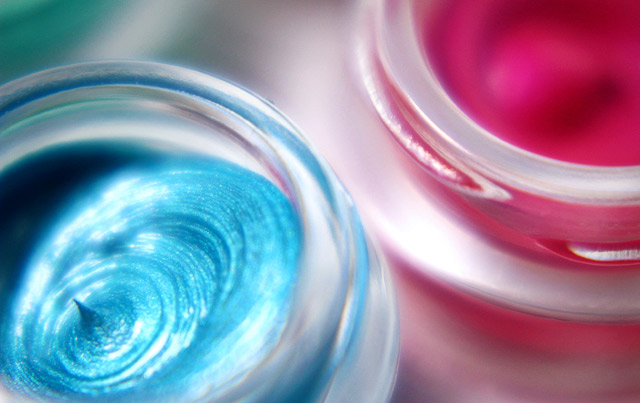 When I first tried these I was surprised at how liquid-y and thin the formula was. The mousses are nothing like a paint pot or cream eyeshadow. They're definitely thinner and wetter. So, when first touching one of the Durable Eyeshadow Mousses, I was like: "Aw, well at least you tried Makeup Studio. No way these are ever going to stay on."
I let the mousse dry on my hand and went back to taking pictures for future blogpost reviews. After about a minute or 2 I totally forgot I had the mousse still on my hand and starting wiping the mousse off. But it didn't wipe off. I started using more pressure and even wet my finger… this bad boy did not come off! Even with a makeup wipe I had to use pressure and it took a good minute to get all the product of my hand. -WOW, now that's what I call long-lasting!-.
After that I threw my camera to the side and had to swatch all of the 9 released colors: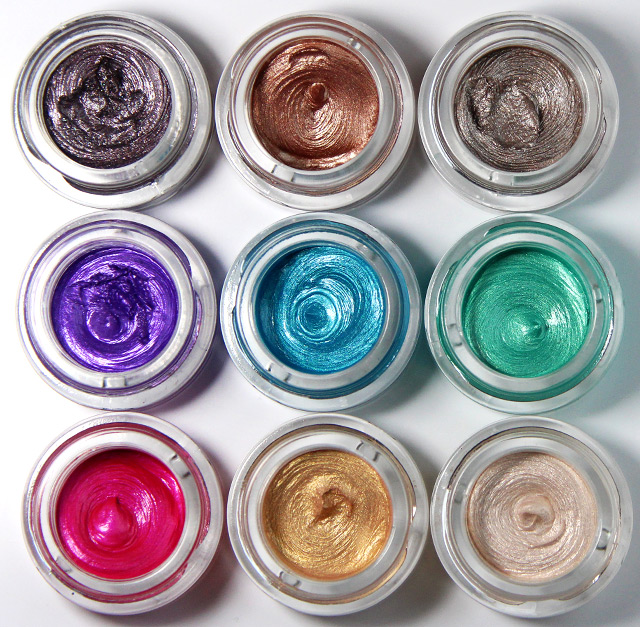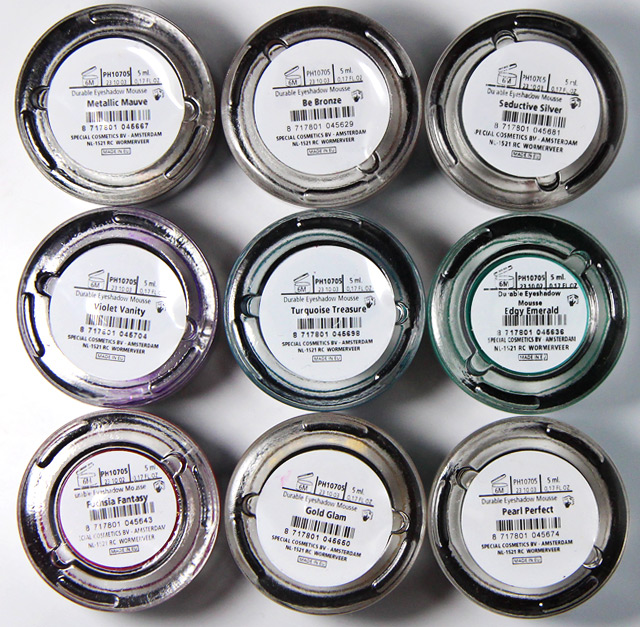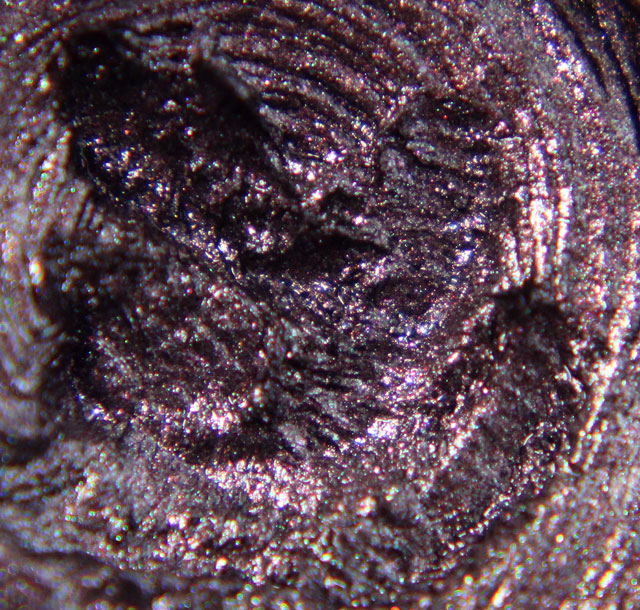 Metallic Mauve is a deep, very smokey Grey/Mauve base with a Silver and Purple shimmer. It also has this stunning Violet/Magenta micro sparkle to it that gives it a beautiful unique dimension. This is a Clubbing Smokey Eye must-have!

Seductive Silver is a Soft Brown/Taupe base with a high-shine Silver shimmer. The micro sparkle in it is Silver also, making this a sparkling Taupe/Silver dream. Perfect for if you're in a sparkly mood.


Be Bronze is a shiny Peach-y/Bronze base with Light Gold shimmer. The micro sparkle in it is Silver giving this mousse an amazing mix of the metals. I love this color! It's your go-to Bronze shade to pack on the lid, blend some matte Brown shadow in the crease and call it a day. It's one of those shades that you can quickly slap on, and it'll always look good. On anyone.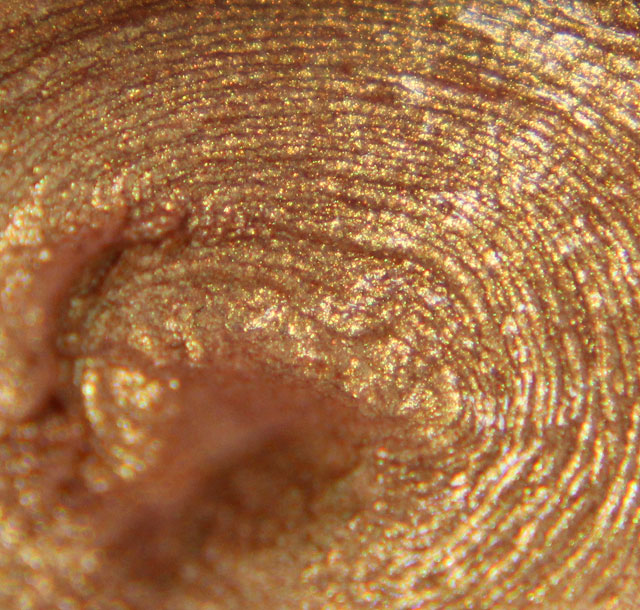 Gold Glam, a very Yellow-y/Gold base with in some lights a Peach undertone. The sparkle in this is a bright Yellow/Gold which makes it very luxurious. I can imagine this being an amazing base for Sugarpill's "Goldilux" pigment. The two of those together would be a dazzling Gold dream.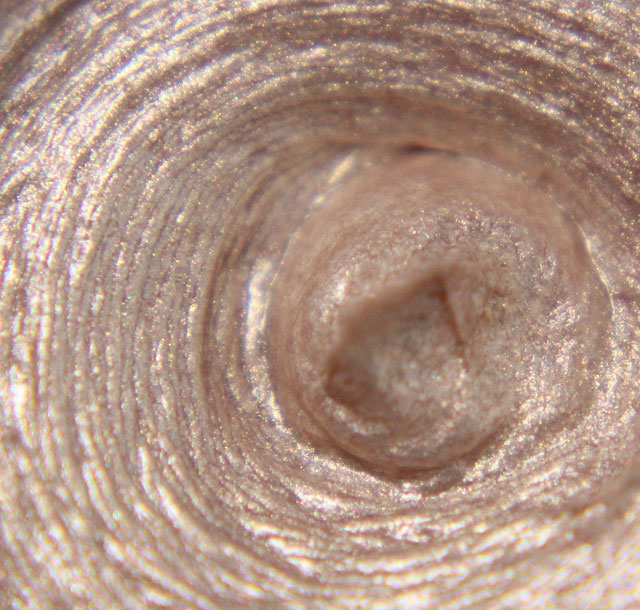 Pearl Perfect is a very light Soft Champagne base with Golden/Silver shimmer. It's soft, shiny and stunning. Because the Durable Eyeshadow Mousses are so long-lasting, I think this could be a great face highlighter for hot, sweaty Summer days. Just lightly dab this on the highest points of your face, and you will look like a glowy princess all day long.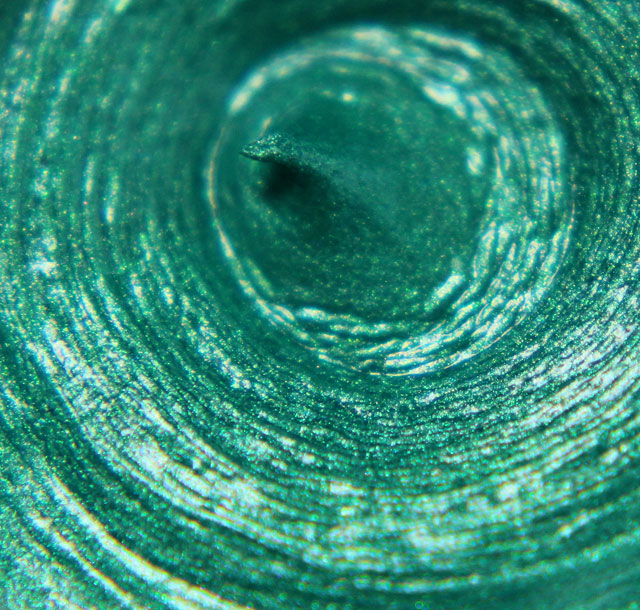 Edgy Emerald is a super bright Spring Green base with a dash of Blue mixed into it. The Mint sparkle in it gives it a playful twist. This color reminds me so much of mermaids, like, I can't even tell you how much inspiration this color gives me, it's amazing!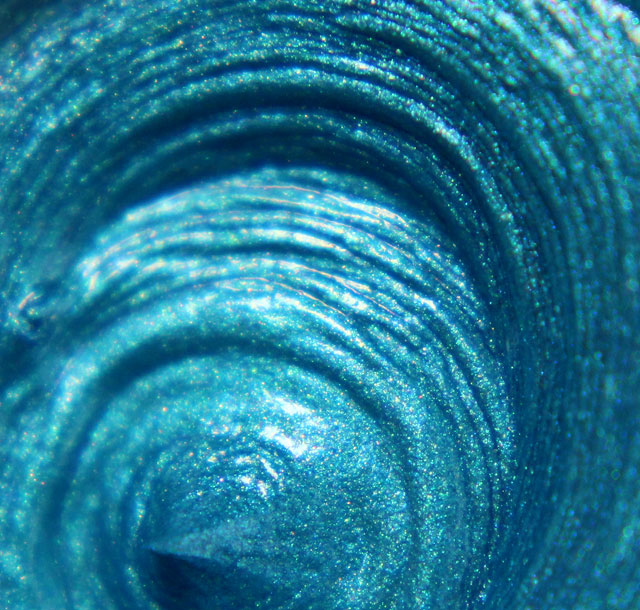 Turquoise Treasure is best described as a true Azure Blue base with Baby Blue shimmer. Another one of the bright colors in this collection, and boy, is this Blue one awesome of a shade. It's bright, funky and totally reminds me of mermaids as well, haha.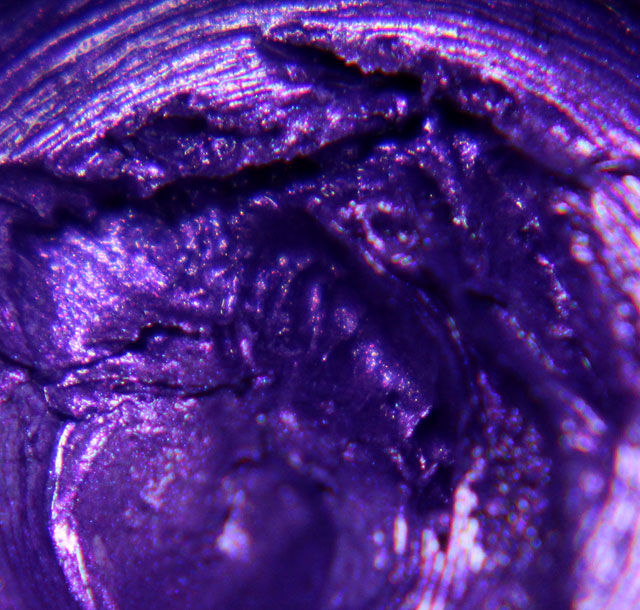 Violet Vanity is one of my favorites of the lot. If Sugarpill's "Poison Plum" could have a wet, mousse sister, this would be it! Violet Vanity is a vivid true Purple with a Magenta shimmer to it. I'll talk a little more about this later on this review!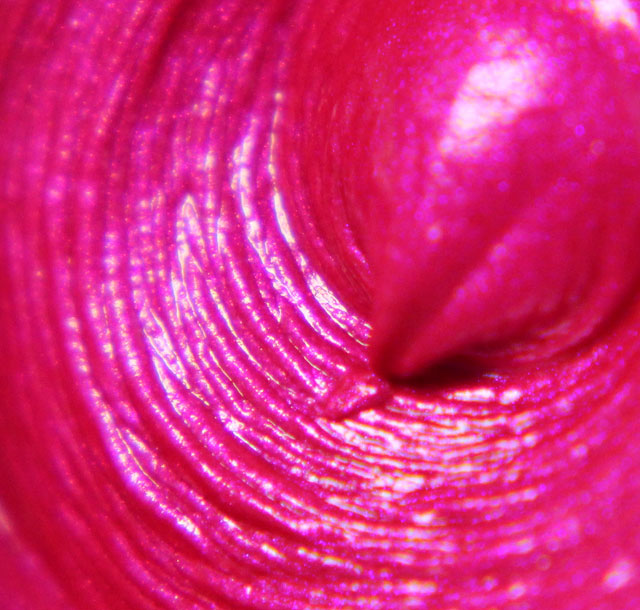 Fuchsia Fantasy is an intense glowing Red/Magenta base with Hot Pink shimmer. This one is insane. Just imagine rocking this on your lips paired with a flirty winged eyeliner and glowing skin… gorgeous!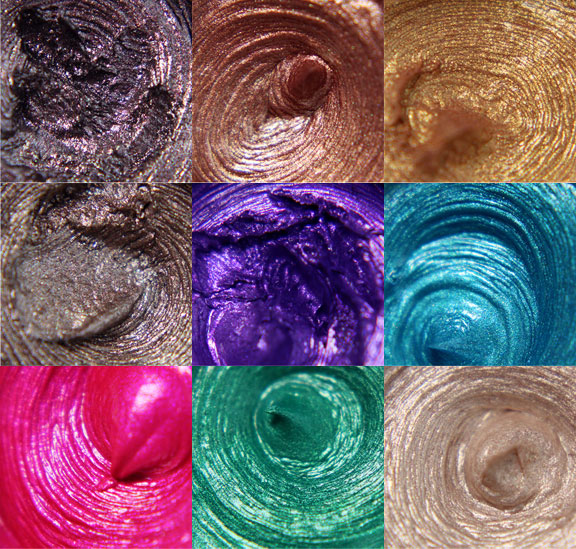 I love how Makeup Studio launched 5 very neutral shades that can easily be transformed into seductive smokey shades. But also 4 out of this world bright, vivid shades. The color range in this launch is perfect.
Yesterday I had a photoshoot and couldn't wait to try some of these out. I decided to take one of my favorites, Violet Vanity, and see what the possibilities are with these mousses. I applied Violet Vanity as a bold Purple eyeliner on my model's lower lashline: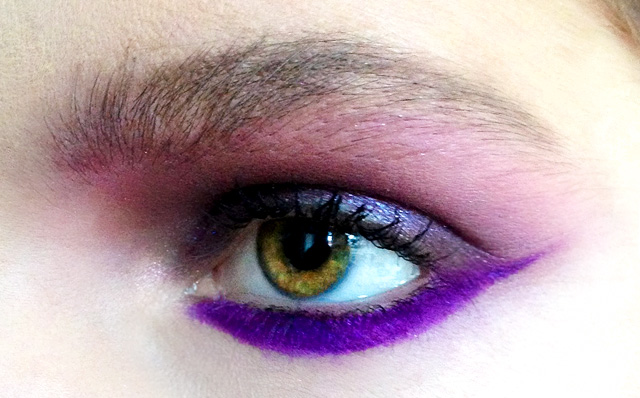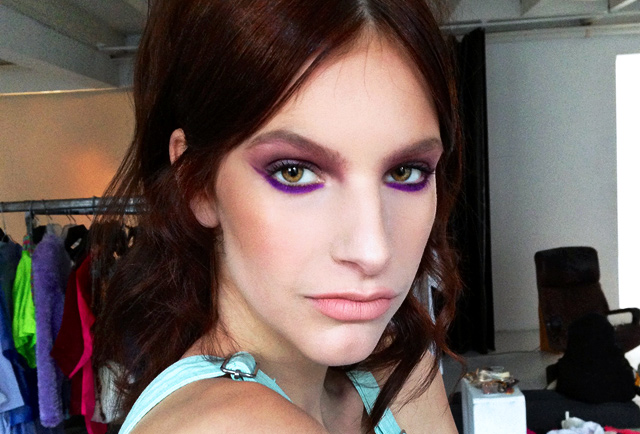 Isn't that gorgeous? I did make it a little bit more matte using Sugarpill's "Poison Plum", but easily could've skipped this if I wanted a shiny finish.
So, What's the verdict?
I think I'm in love with these Durable Eyeshadow Mousses by Makeup Studio. I think they have done an excellent job at making these waterproof, smudgeproof and long-lasting. I've worn Seductive Silver yesterday and it stayed on like a dream, no creasing or whatsoever! I think the color range of this first launch is very good as they pleased us neutral lovers and the bright junkies. The only downsides I can think of is their price: €17,90 each. Also, you need a good makeup remover with these as they really are that intense. Other than that, nothing but love!

Makeup Studio is available at Makeup Studio brandstores in the Nehterlands & Back Stage, Amsterdam. I'm not sure yet if my mom will be selling these in her webshop.