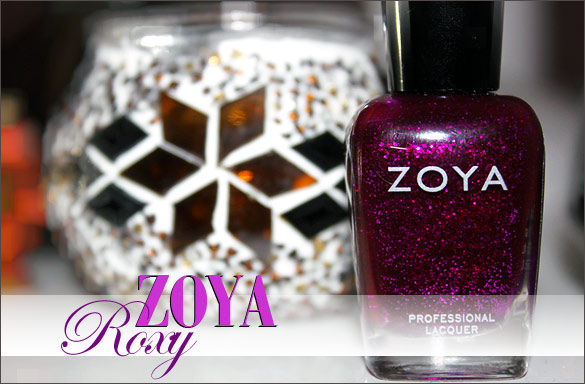 I thought Zoya's Tiffany was the bomb.com, but this lady right here has me going crazy!
Roxy is one of the most beautiful polishes I've ever seen.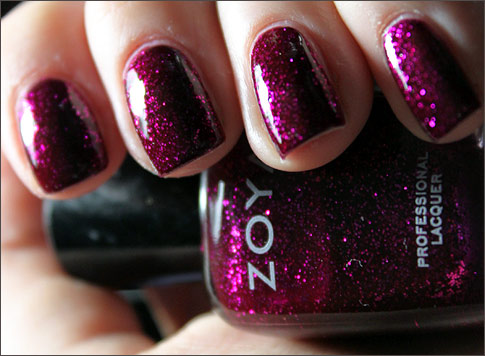 Roxy is a beautiful red-purple base loaded with amazing, jaw dropping, bright purple-magenta glitter.
This is a must have for girls who love their glittery, shiny nails.
I can stare at mani's like this for hours, just because of that beautiful, bright glitter.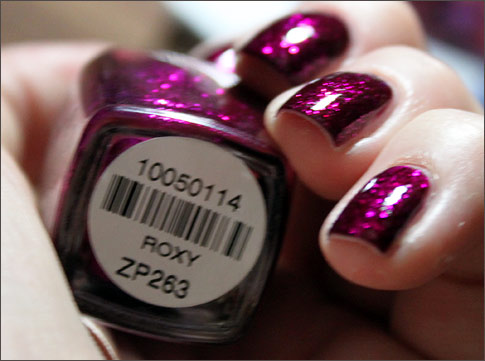 Above: a kind of blurry photo to show you that beautiful glitter.
This is hands down one of the most gorgeous polishes ever. If you are a glitter freak like me, You'll love this!
Application with this Zoya polish was, ofcouse, fun-fun-fun! *Rebecca Black Background music*
With only 2 coats (some 3) Roxy was applied in no time!
I do recommend appyling a top coat over this to really make the mani shine, and to smoothen everything out.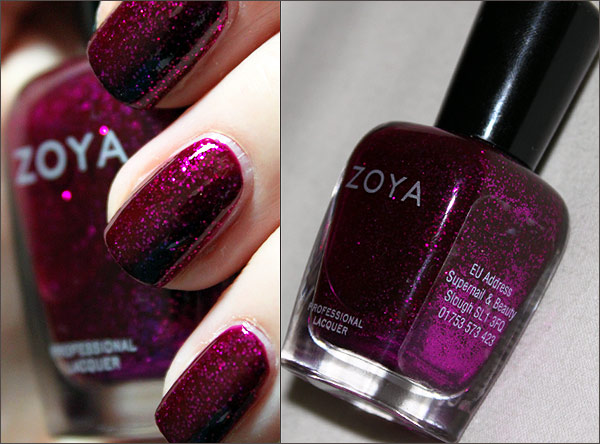 Roxy retails for $8 and is avilable at Zoya.com & Nail Care Club for Europe.