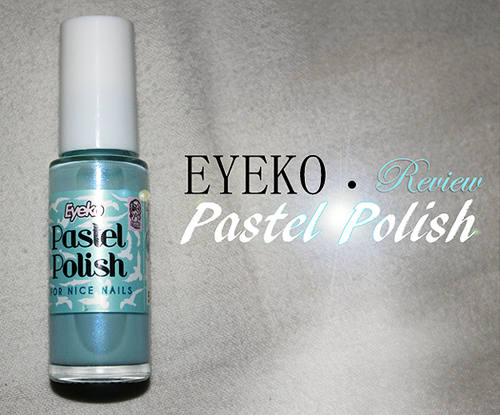 I'm a nail polish junkie, and I got some amazing new colors from Eyeko last week.
So I decided to put them all to the test, and review 'em for you :)
First up is: Pastel Polish


Eyeko Pastel Polish
"Dream of blue skies with this pretty baby blue shade shot with iridescent shimmer.
Layer up for an opaque nail look or wear it sheer for a hint of a tint."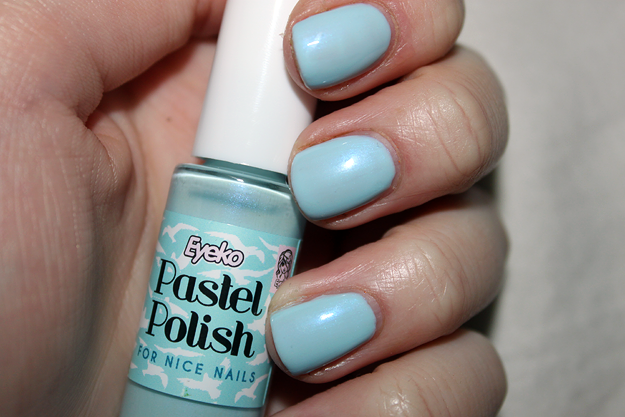 (3 layers of Pastel Polish)
The first thing that really caught my eye is the blue-ish shimmer that's mixed into this polish.
This makes the polish unique, and makes it not just *another* pastel blue color.
 Eyeko is a brand to me that always comes out with original, fun colors.
But to be completely honest, I was a little dissapointed in this polish.
The color is extremely gorgeous, and the shimmer in it is to die for,
However application was a little bit of a pain.
You need at least 2 coats to make this polish pop, but on some nails you even need 3 to really get the color of the bottle.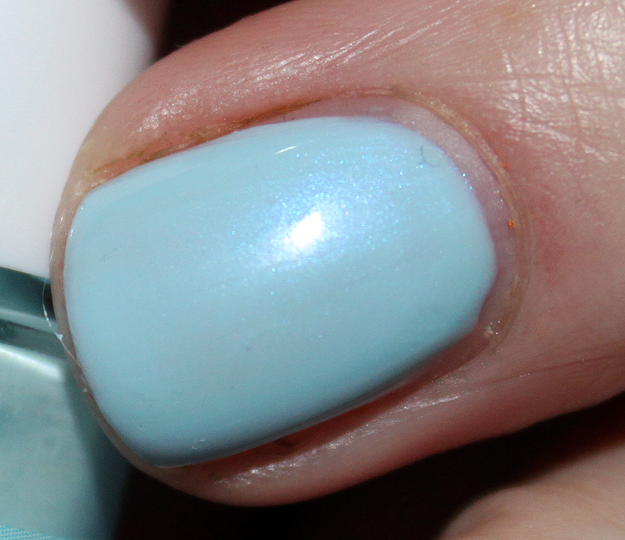 ( See that shimmer? aaah to die for <3 )

And that is what made me like this polish a little bit less.
Don't get me wrong the color is amazing, and I'm definitely wearing this more often,
But application is harder to work with than the other Eyeko Polishes.
Nonetheless this polish is so worth buying. You get an amazing pastel-blue-with-shimmer-in-it color.
And that's something a lot of other brands don't have :)
So if you want a polish, that's absolutely fabulous, But just a little tough to work with
Eyeko Pastel Polish is perfect for you! :D 
This Polish contains 8.5 ml of polish and retails for €4,50 ($6.00)
http://www.eyeko.com/eyeko-pastel-polish-p-109.html?currency=USD
x Nikkie