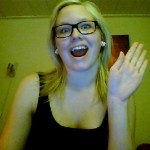 Around a year or so ago, I found out about this really fun site!
And today I'm gonna show you sumsum of my experiences with it!
(which means, me-showing-you-pictures-of-myself-in-a-not-ego-kind-of-way :'D )
Ofcourse some of you already knew I was talking about Dailybooth.
(DUH, You can read a title.)
Dailybooth is this website where you can take pictures of yourself with your webcam, whenever you want!
I started using this website around a year ago, when I started really using Twitter.
AND LEMME TELL YA, It's is SO fun!!
Personally, I always take pics just a couple of minutes before I record a video. Also when I have a FOTD I want to show you, Dailybooth is my place to be.
But I decided to shake things up a bit. I wanna use my Dailybooth to shout you peeps out! :')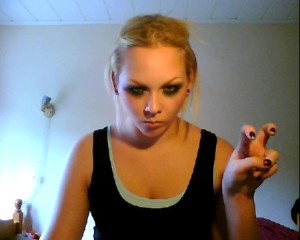 From now on I want you guys to reply to my pictures with your own picture(reply)!!! If you're handy-dandy with Photoshop maybe even edit my picture, and send that as an entry.
The most funny, adorable, sweet, sexy or just original entry will get a shout out in my videos, and here on my website!
Sounds cool, huh?!
(I totally stole this from BrittaniLouiseTaylor on YT, loveyou girl.)
So go and make yourself a Dailybooth account, and don't forget to follow me!
THIS WEEK'S PICTURE:
– – – 
 'Show me ya 'THE GRUDGE IS BEHIND ME' face!!! ^^'
http://dailybooth.com/Nikkietutorials/7437131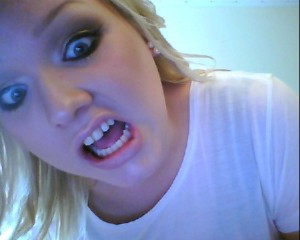 GREEETTINGGSS, Nikkiex