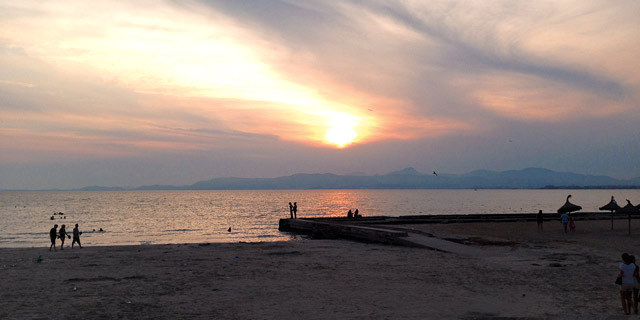 This year my good friends Sharon from LooksbySharon, Sosja and I decided it was time to finally go on a much needed holiday together. We got together and brainstormed on where to go to. Winner of the search: Mallorca, Spain: A beautiful island with stunning architecture, good stores, very good cocktails and very, very bombarded with Dutch people.
As promised on Twitter this year I'm making a Blog-Diary on my entire Mallorca experience and today I'm bringing you part one of my trip so far..

For the start of my Mallorca Blog-Diary lets rewind to Wednesday, July 10th around eight o' clock: STRESS, LIKE YOU'VE NEVER SEEN STRESS BEFORE. If there's one thing I've learned from the beginning of this trip: Always(!) wake up at least one hour earlier than you had planned that night before.
I put the final things in my suitcase, which by now was way too close to the allowed fifteen kilograms. And yes, I did need all of those makeup products. What do you mean "isn't that a bit much?" NO! Of course I'm going to wear all of that on my holiday.
My boyfriend and I rush off to Sharon's place where both Sharon and Sosja would wait to get picked up for the airport. We arrive, do some last suitcase weight checking, and drive off to the airport, we chose Weeze, Germany because, to be quite honest, it saved us so much money.
I give my boyfriend one last, overly dramatic, kiss and wave him goodbye. As we walk in Weeze Airport, I notice they have absolutely no fun shops or whatsoever. Great, there goes my "Early Holiday Airport Shopping". We decide to just check in, go through the security check and wait for our plane.
And oh, did that plane take long to arrive..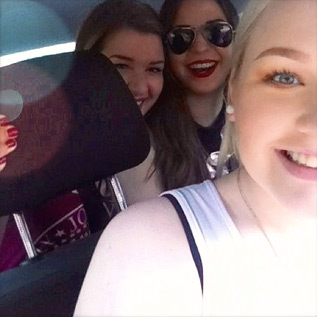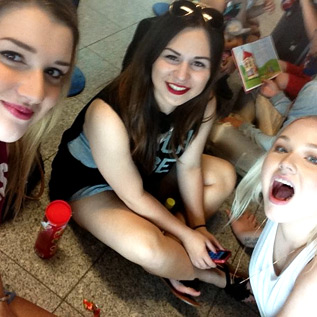 Our plane finally arrives and its time to board. And there they were again, for a minute I had forgotten about them: Plane seats with leg space made for midgets. Great, perfect, that's why I love being 6'2″ so much.
We choose our seats, sit back, relax (as far as one can with knees stuck against the seat in front of her), and wait for take off. Insert weird take off sound here. We're high up in the sky and finally on our way to Mallorca!
As the flight attendant talks about "amazing" Hello Kitty and Spiderman stickers for three years old, I decide to put in the Dr. Dré's and watch a new episode of "Under the Dome". I try to enjoy this episode as much as I can but I've never been on such a hectic flight ever before. This cabin crew was just all over the place!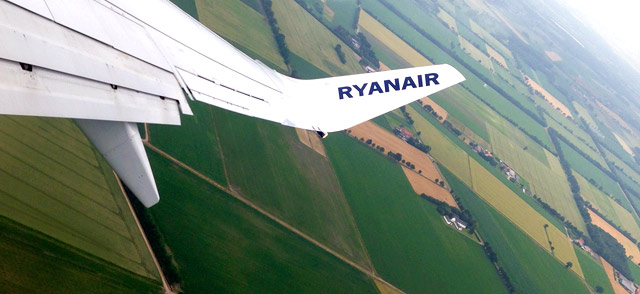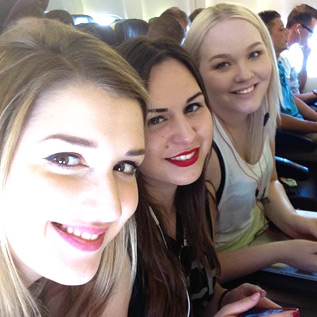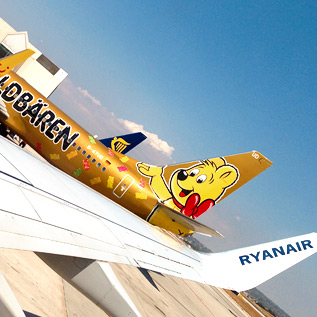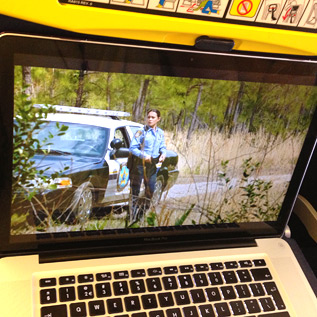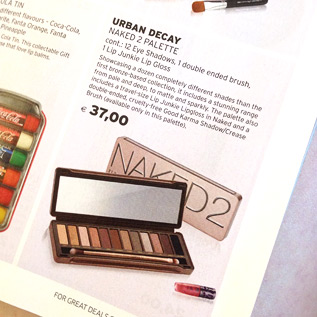 After a hectic 2 hours and 25 minutes we land on Spanish ground. Mallorca here we are!
We hop on a cab that brings us to our hotel. As we check in with our hotel, take the elevator to our room on the fifth floor, it hits me: Time to relax, Nikkie. Time for a good holiday!
We freshen up, change outfits, do some necessary makeup and hair touch-ups and hit the neighborhood. First things first: Feet, drenched in luscious, salty, sea water. The beach is literally only like thirty meters away from our hotel. We walk near some stores, see a cute souvenir shop. Oh, and another! ..and another.. Almost our entire neighborhood is souvenir shops, cafes and nightclubs!
We end the night with cocktails. Of course my first drink had to be a Cosmo..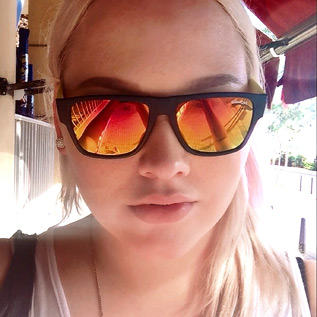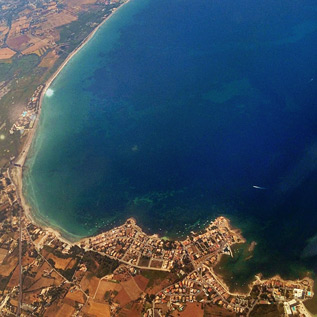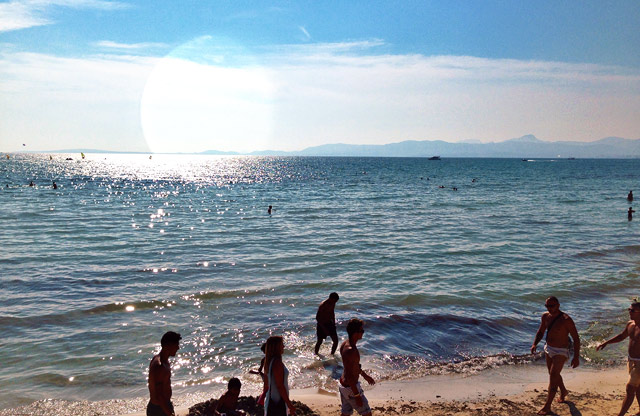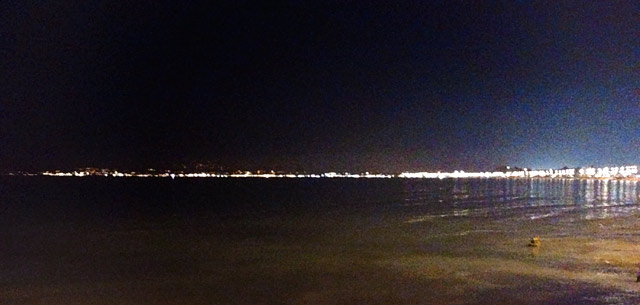 After a lovely night of sharing stories with each other and sipping on a cocktail, we decided that on day two we would hit Palma, which in a nutshell I'd describe as Mallorca's shopping heaven.
We took the bus to Palma and saw some amazing architecture. Palma truly is gorgeous. The first store we walked in to: Shoes. So many shoes. So many shoes, all way too small for my humongous feet.
The next store: Clothes. Oh my holy biscuits, Dear people of Spain: Why is everything so small? I literally felt like a whale in your clothing stores. Nothing, I repeat, nothing fit me! Even the XL (which were very rarely, actually available) pieces didn't fit.
However, what was a success: The Disney Store. My inner five year old couldn't stop smiling the entire fifty minutes we were there. Sulley, Pascal, Ariel, Snow White, they were all at the Disney Store party. After many ooh's and aah's I decided to pamper my inner five year old and buy the Sulley mug, isn't it too cute?
We closed the night with cake, lots and lots of cake. What? We're girls and we were hungry.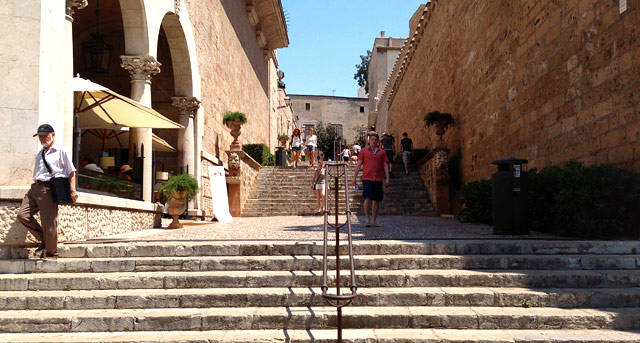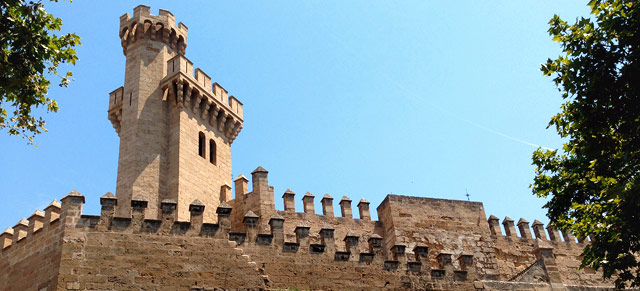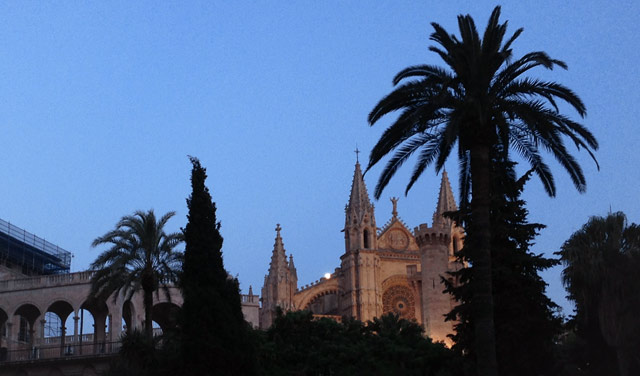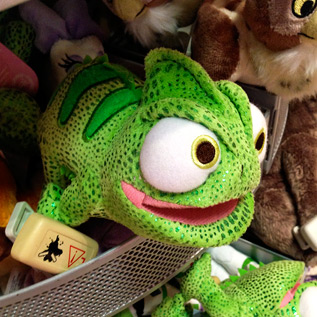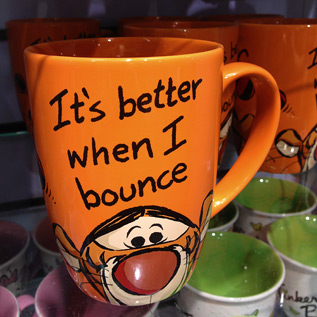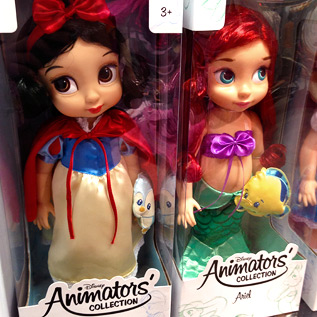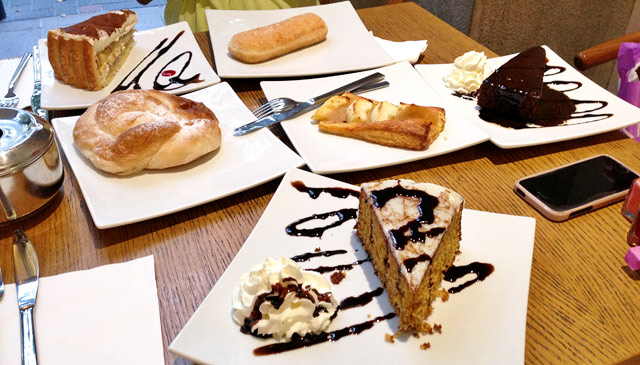 For day three, I really can't tell you too much as we only nommed on patatas and spent the day on the beach. I decided it was finally time for me to get my tan on, and with tan I mean Red lobster alert.
Also we experienced Sharon's very, very guilty pleasure: Gambling coins. As Sharon and Sosja won more coins every time they threw in a twenty cents, I only kept losing and losing. Please, don't ever make me play poker, I'll lose my chips faster than Kim Kardashian's porn tape went viral.
And that's my Mallorca trip so far, I hope you enjoyed, and stay tuned for part 2! :)