Want to see more of my videos? Subscribe to my channel on YouTube and don't miss out on any new uploads!
Want to know how this dramatic green spring makeup look, inspired by Violet Chachki's look straight from RuPaul's Drag Race – Season 7, Episode 4? Today, I'll show you how the create the gorgeous look step by step! Hope you enjoy & thanks for watching!
For a full list of all products used in this video, continue reading!
FACE
Kryolan TV Paint Stick "G191" (base)
Kryolan TV Paint Stick "FS31" (contour)
Kryolan TV Paint Stick "406" (highlight)
Makeup Studio Translucent Powder #1
EYEBROWS
Anastasia Beverly Hills Brow Wiz "Ash Blonde"
Anastasia Beverly Hills Dipbrow Pomade "Taupe"
tarte Colored Clay Tinted Brow Gel "Taupe"
Anastasia Beverly Hills Clear Brow Gel
Anastasia Beverly Hills Concealer #0.5
CHEEKS
Kat von D Shade Light Contour Palette
NARS Powder Blush "Gaiety"
BECCA Shimmering Skin Perfector "Moonstone"
EYES
MAC Paint Pot "Soft Ochre"
ColourPop Super Shock Shadow "Fizz"
Urban Decay Electric Pressed Pigment Palette
Anastasia Beverly Hills Eyeshadow "Fawn"
Anastasia Beverly Hills Eyeshadow "Hot Chocolate"
Anastasia Beverly Hills Eyeshadow "Deep Brown"
Kat von D Tattoo Liner "Trooper"
NYC Liquid Liner "Black"
NYX Glitter "Hot Yellow"
Illamasqua Precision Ink "Scribe"
Makeup Studio Waterproof 3D Extra Black Mascara
House of Lashes False Lashes "Starlet"
LIPS
MAC Lip Pencil "Magenta"
MAC Lip Pencil "Embrace Me"
Coloured Raine Liquid Lipstick "Amazing Raine"
MISC.
Wig: The Virgin Hair Fantasy
Headpiece: ASOS
Bracelet: PRIMARK
CONNECT WITH ME!
✕ TWITTER: NikkieTutorials
✕ FACEBOOK: Nikkietutorials
✕ INSTAGRAM: @NikkieTutorials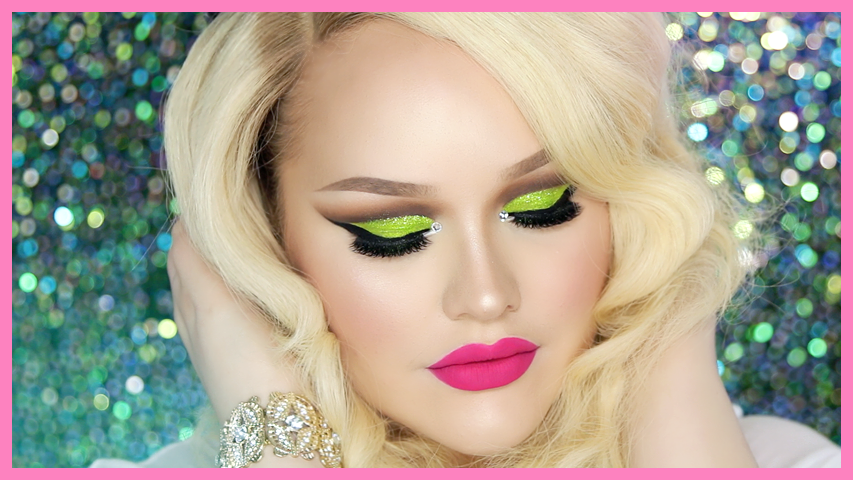 ❥ Nikkie
@nikkietutorials