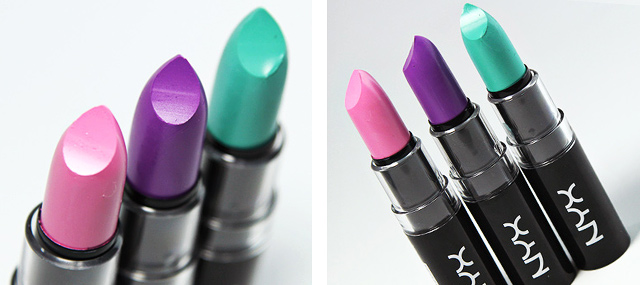 If there's one trend that owes its popularity to Instagram it of course has to be the phenomenon selfie. But another trend that I find has made its way to the masses, because of its popularity on Instagram, are bright, unusually colored lipsticks.
NYX also saw the trend becoming bigger and bigger, and decided to use it as inspiration for their new Macaron Lippies Collection. A collection that consists of twelve bright, unusually colored, "Instagram worthy" lipsticks.
The NYX Macaron Lippies come in a plastic, black case and clear lid with white detailing. The clear lid works great as you can quickly see which color hides inside. The plastic however feels very cheap and fragile. In fact, two of these lipsticks immediately sink back into their case when twisted all the way up. I wish for the future, maybe NYX can do a repackaging on these, as I think it'll take the quality up a few.
NYX Macaron Lippie – Rose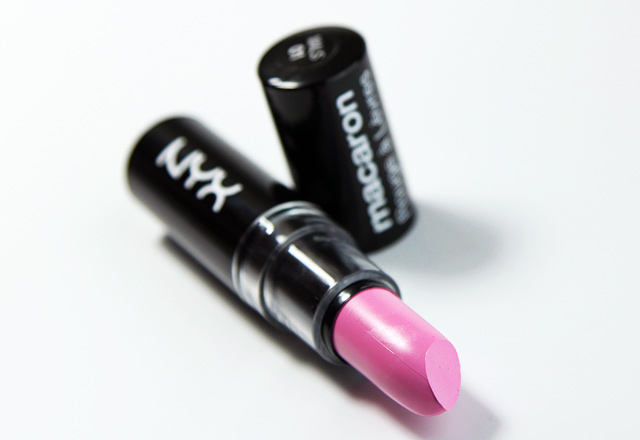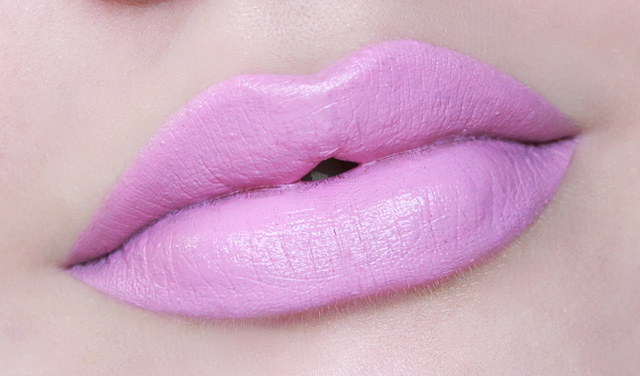 Rose is best described as a milky, almost pastel-neon-y Pink with creamy finish. It has a lot of white mixed into it, making it stand out even more. It's definitely a hard color to pull off as it can look hoochie mama in an instant. Also, I found that you have to check the inner rim of your lips often, as when it dries, it can give you that nasty, crusty line. We all know what I'm talking about, huh? Rose took a little more work to get even, without caking up on that inner rim.
NYX Macaron Lippie – Violet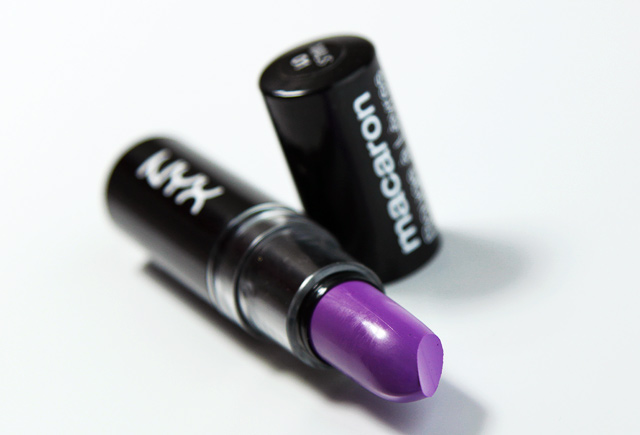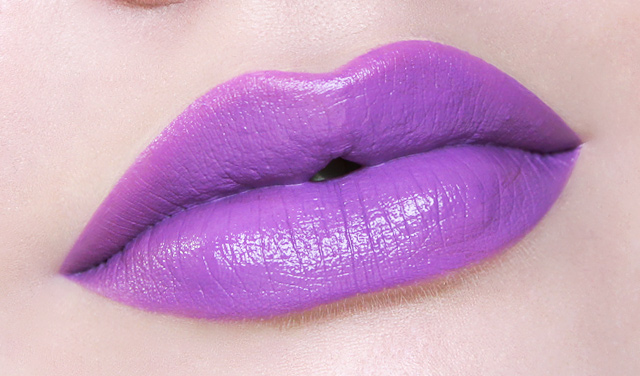 Violet is a vivid, blue-toned purple with creamy finish. This also has a drop of white mixed into it, again making it stand out from your complexion. I love Violet as it's so intense and in your face, but still "wearable". Pair this with some dazzling taupe smokey eyes, and you're sure to make some heads turn. Violet was the easiest to work with.
NYX Macaron Lippie – Pistachio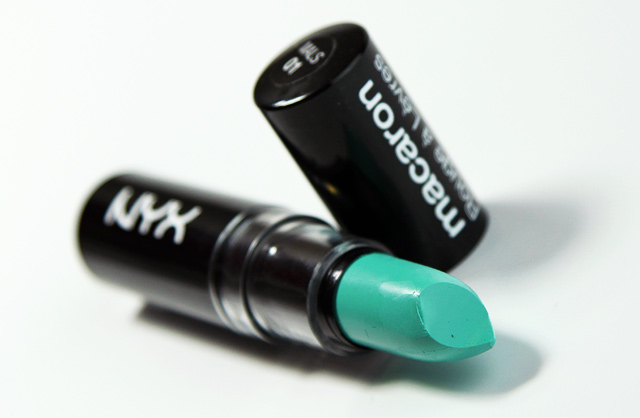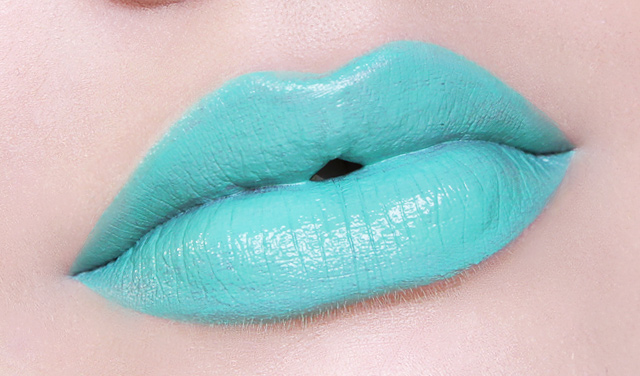 Pistachio is a bright mint green/tiffany blue with creamy finish and again that drop of white to make it stand out. To my surprise, Pistachio was actually kind of tough to work with as it would quickly slide around and show my natural lip color. It is however an insane color, great for all you daredevils out there. I like it a lot!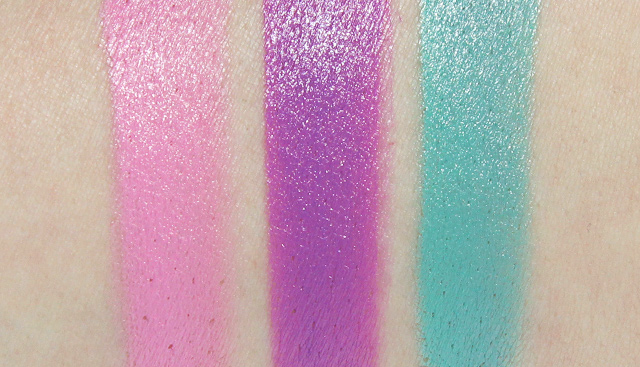 Left to Right: Rose, Violet & Pistachio.
Application wise these were a little tough to handle. They are so extremely creamy and almost moist, that they move around a lot. Especially with Rose and Pistachio I noticed a lot of times that my natural lip color would peek through at places. A good blot and second layer definitely helps a lot.
Because they are so creamy that brings me to their staying power. To be honest, I'm not that impressed. The lippies quickly settle into fine lines and accentuate them in an unflattering manner. They slide around a lot, making the coverage uneven. Now again, a good blot and second layer help a lot, but there's still too much movement for my liking. I didn't find them to be drying nor hydrating and I got around 2-3 hours of wear out of them.
THE VERDICT
NYX definitely surprised me by coming out with such fun and exciting colors. But I wish they worked a little harder at perfecting the not so strong packaging. The colors are funky and bright, just the way I like it! But find the formula too creamy, making it slide around too much. For short-time wear or photoshoots I think these are going to be fantastic, but for a day worth of wear.. not so much. The NYX Macaron Lippies retail for $6.00 each.

NYX is available (internationally) at Cherry Culture

What do you think of the NYX Macaron Lippies? Are you a bright lip lover? Share in the comments below!

❥ Nikkie
@nikkietutorials